December 2017: Neely Beattie
Neely Beattie

– Follower of Jesus, wife and mom
Hi! My name is Neely! I'm a follower of Jesus, wife, and mom!
In January 2015, I made the decision to be more intentional in 2015 about happiness, joy, and my relationship with Jesus. I wasn't in the place in life I knew I needed to be and I wanted some place to put all my notes as I started my new journey, but I wasn't really sure what I wanted or needed.
That's when I discovered Illustrated Faith accidentally on Instagram. I actually had no intention of painting in my bible when I bought it, because I have never considered myself creative or artistic (except it's the one thing my soul always yearned to be)…but when I got it, it's the first thing I did.
So, since February 24, 2015 I have been painting in my bible. And it has been amazing.
Before I started bible journaling, I had such a hard time studying the bible. So hard, in fact, that I didn't do it.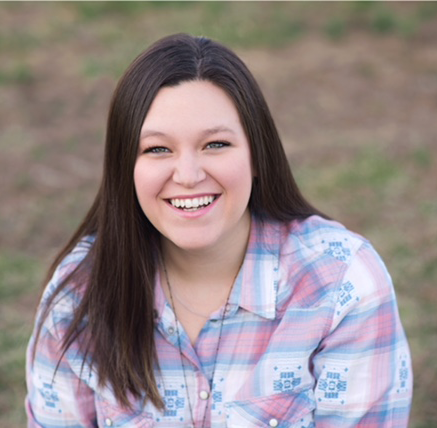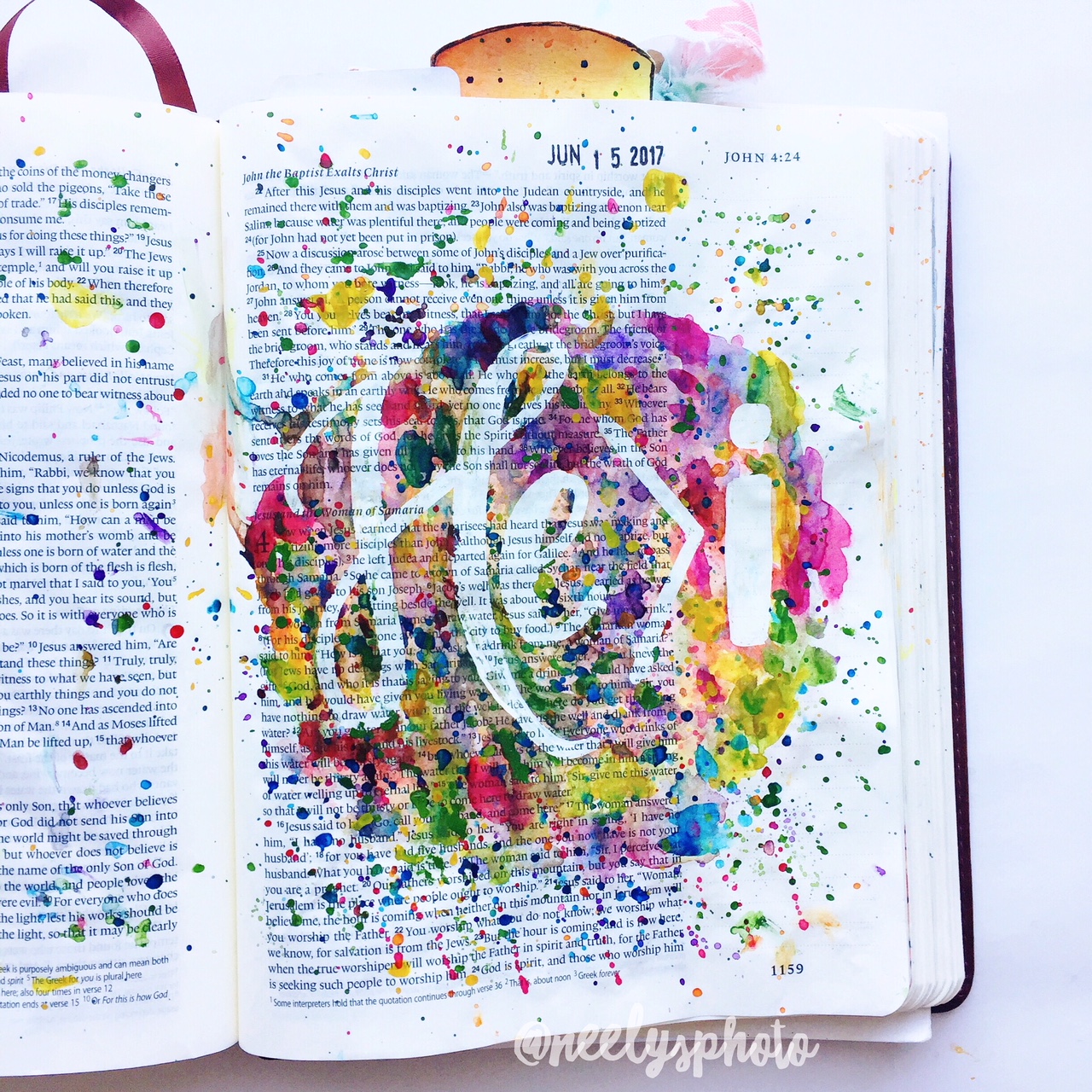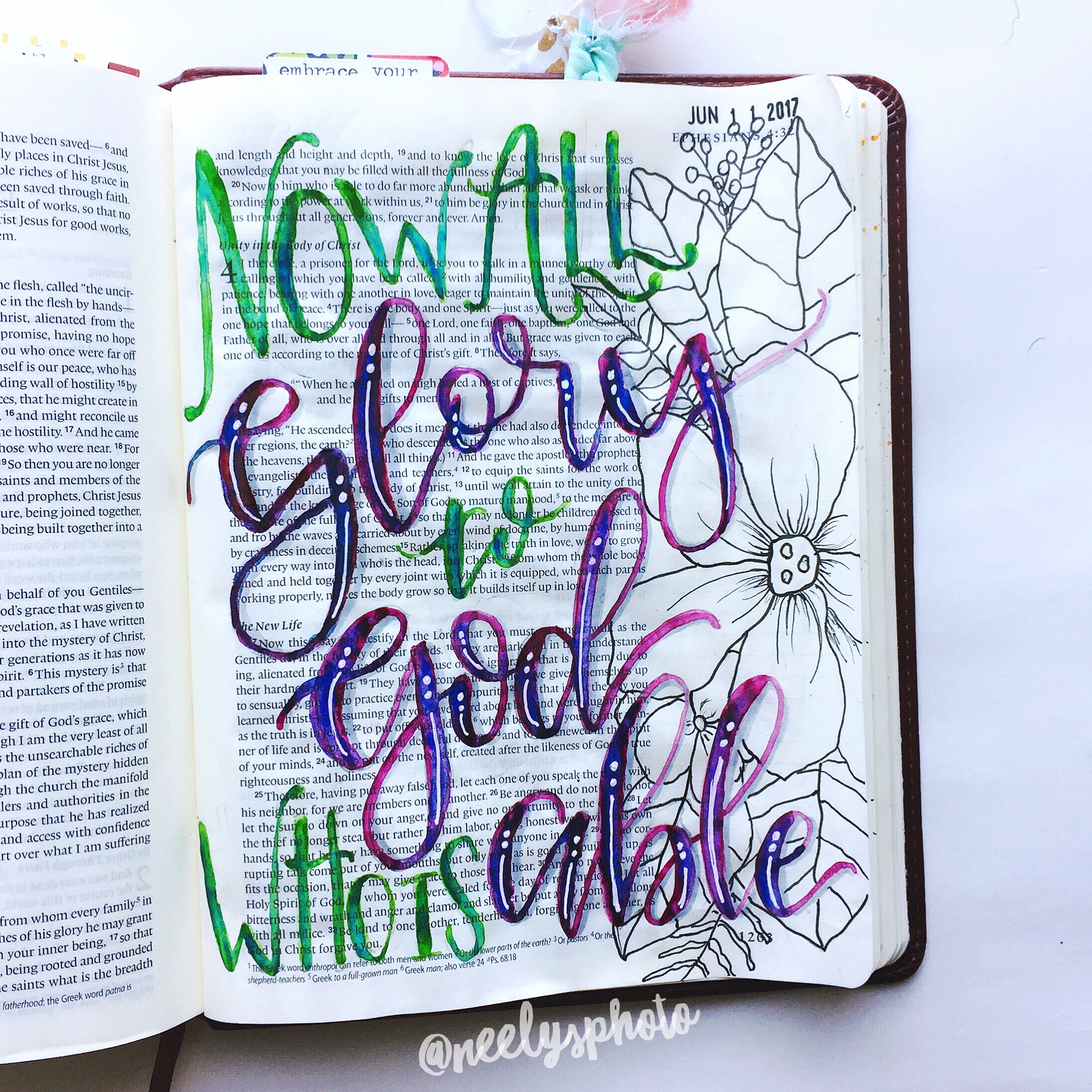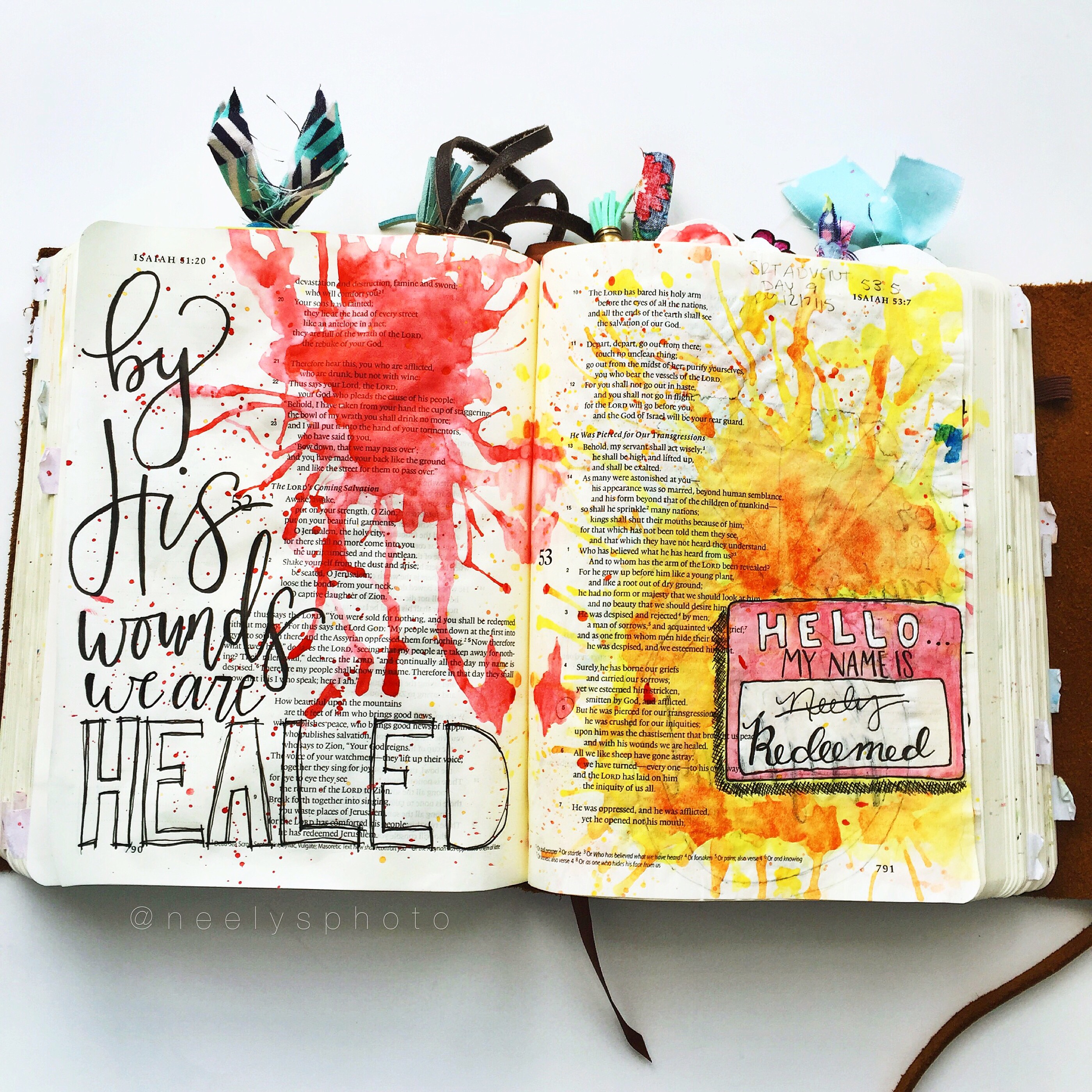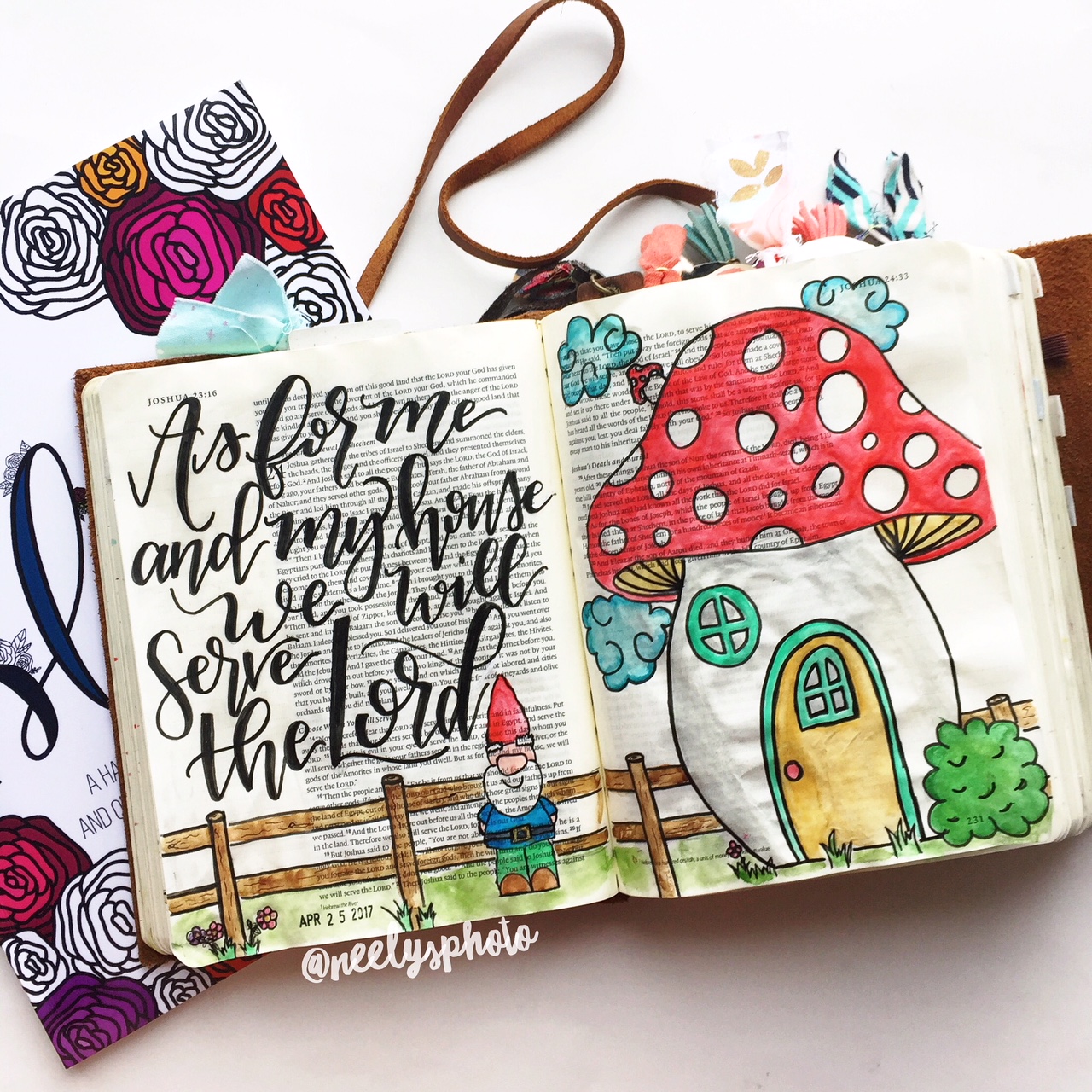 I would start reading or begin devotionals and never finish them because, honestly, they bored me. I couldn't get into it. I couldn't stay focused. I definitely couldn't get excited about being in the word. But now that I've started journaling, it's something I look forward to every day. I look forward to seeing what God has to say to me, what He has to teach me. It has helped me with anxiety. It's such a peaceful and calming stress reliever. It has taught me what joy is, how it's not the same as happiness and it's teaching me how to attain it. It's led me to meet wonderful women that I know I'll consider friends forever. It's presented me with opportunities I never would have gotten before. It has truly been a huge blessing in so many ways!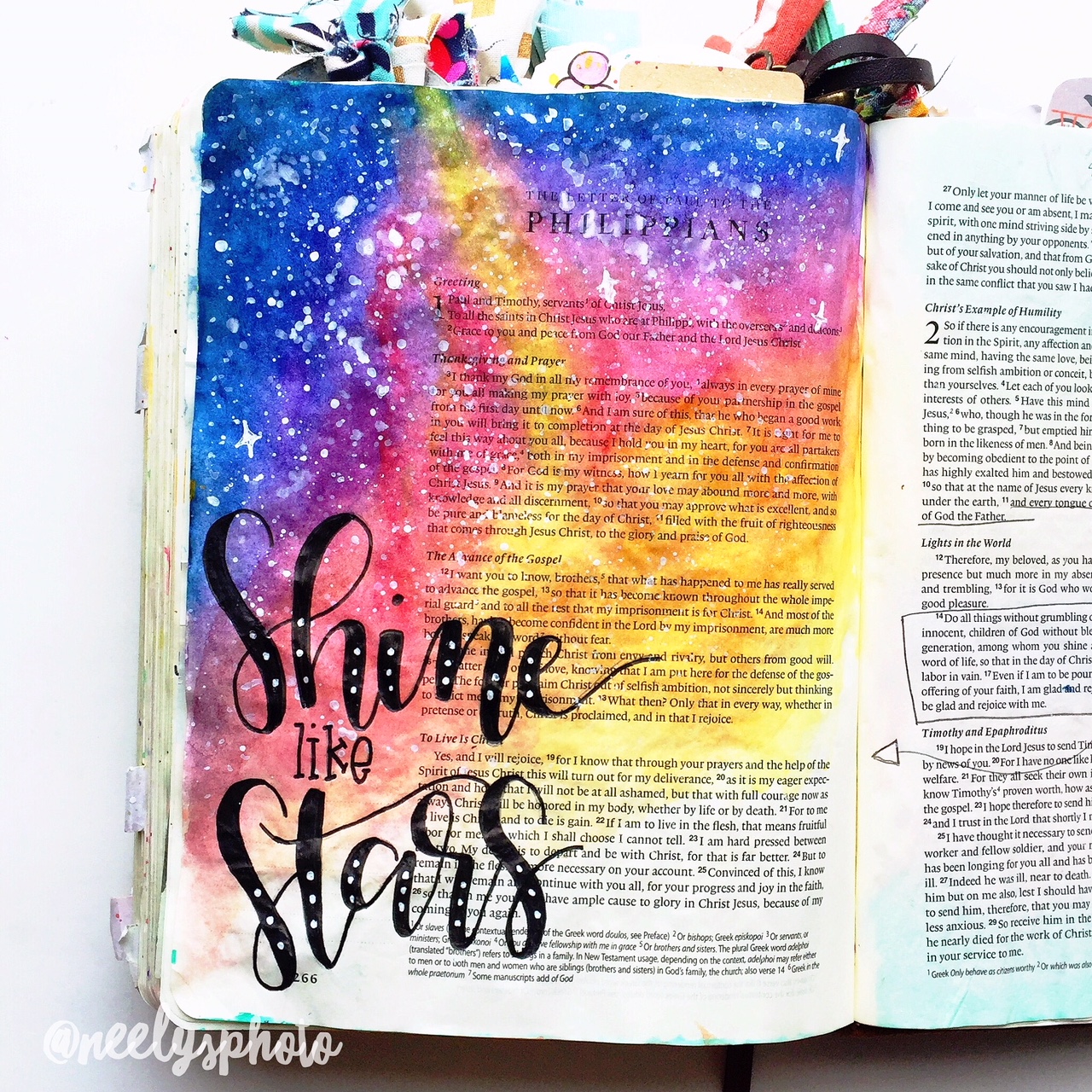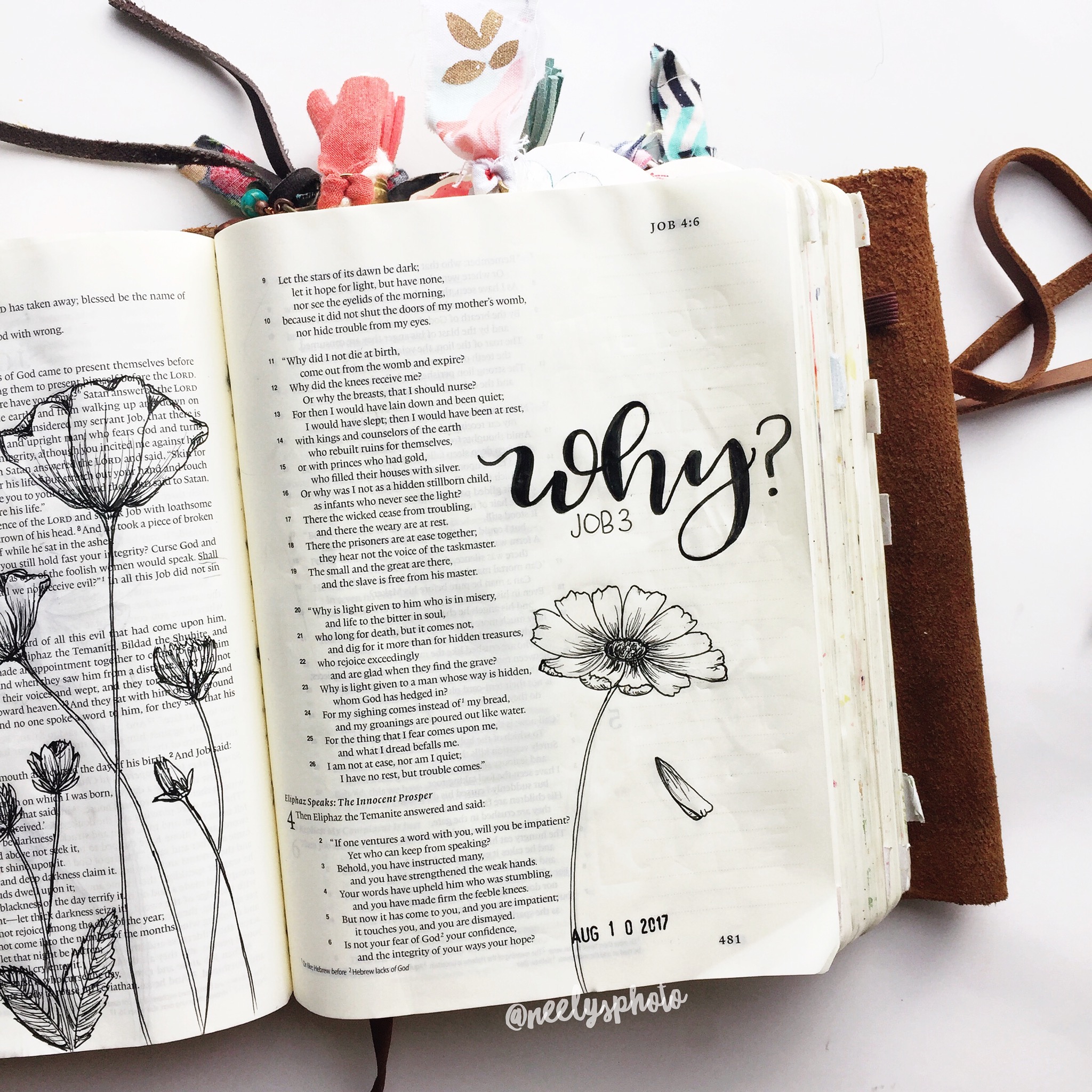 "I couldn't stay focused. I definitely couldn't get excited about being in the word. But now that I've started journaling, it's something I look forward to every day."