The Art of Bible Journaling
Bible journaling is a form of prayer, which allows you to creatively express your faith while growing closer to God. Putting pen to paper is a great way to remember and record biblical concepts that are relevant to your life. Creatively engaging with the Word helps you ruminate on the message and what it means to you.
Whether you are drawing, coloring, and writing inside your Bible—the most commonly understood definition—or writing and illustrating scripture verses in a separate book or on paper alongside your Bible, the essential thing to understand is that Bible journaling is about your heart, not the art.
You can jumpstart your Bible journaling journey with the resources on this website, and the companion book, Complete Guide to Bible Journaling: Creative Techniques to Express Your Faith.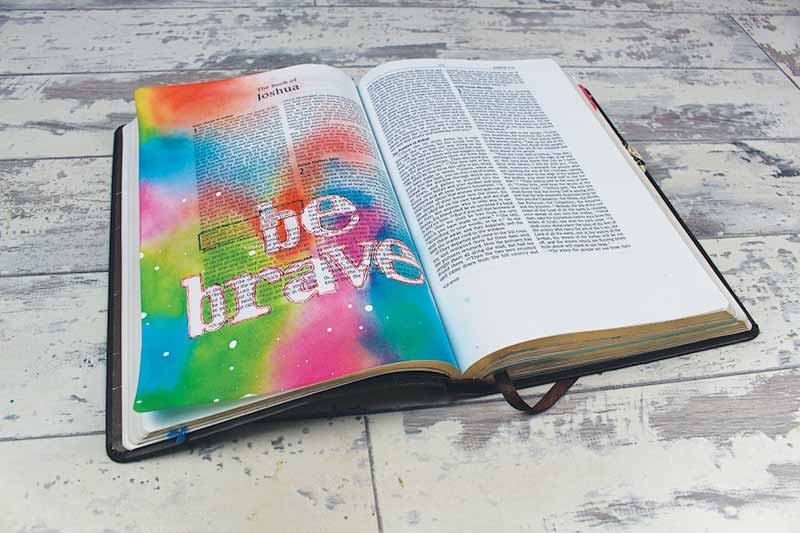 Bible Journaling
Bible journaling is more about the process, practice and prayer time than it is about a collection of expensive tools. The only thing you truly need is a pen, a Bible or sketchbook in which to work, and the desire to grow closer to God by journaling His word.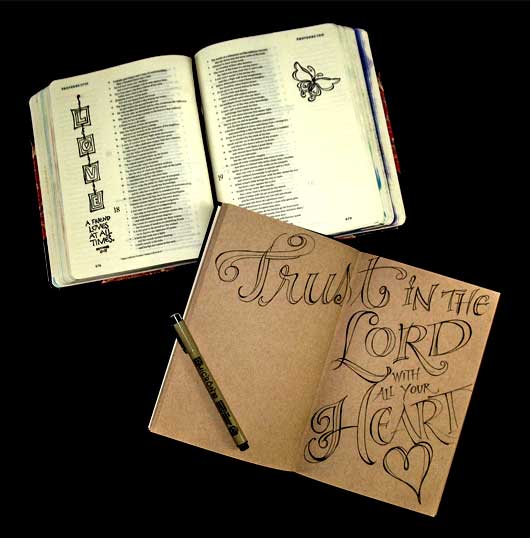 You get the most benefit when you make Bible journaling a consistent part of your spiritual practice. You don't have to do it every day, but making it a part of your regular schedule will help.
In the book, The Complete Guide to Bible Journaling: Creative Ways to Express Your Faith, there is an entire section of easy-to- learn techniques for you to use when journaling God's word. Pick a few which appeal to you and try them out. The more you practice, the easier it gets.
There are so many ways to engage in the Word. Get started right away by finding a verse that calls to your soul. If you aren't sure which verse to use, try Proverbs 3:5. There are many different examples to inspire you on pages 108, 019, 110 and 111, and simple layout suggestions on pages 46 and 47. Then let the practice of writing, doodling and reflecting on God's word become part of your prayer time.