THIS MONTH'S FEATURED ARTIST: TESS CRAWFORD
TESS CRAWFORD:

 

…
growing disciples who enjoy regular, and deep, fellowship with Jesus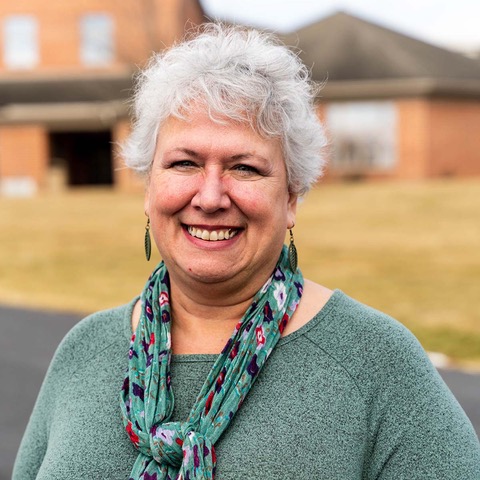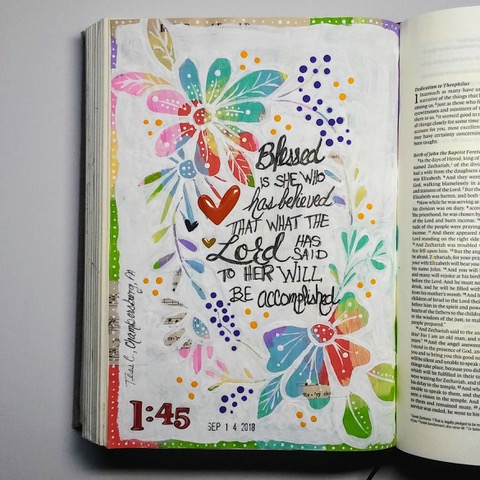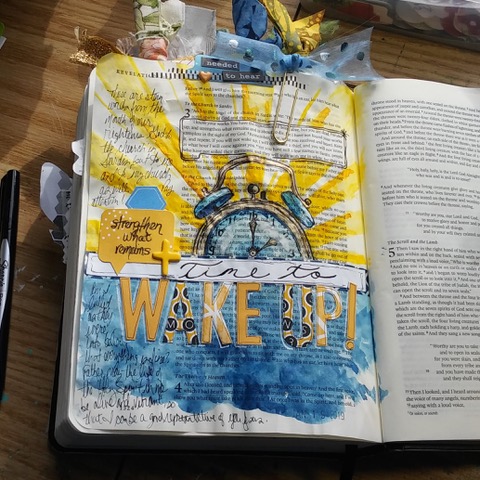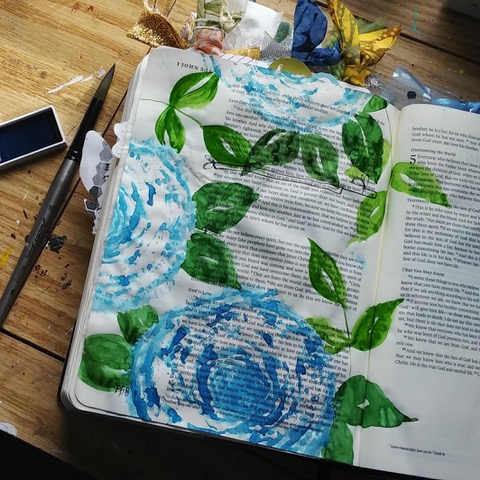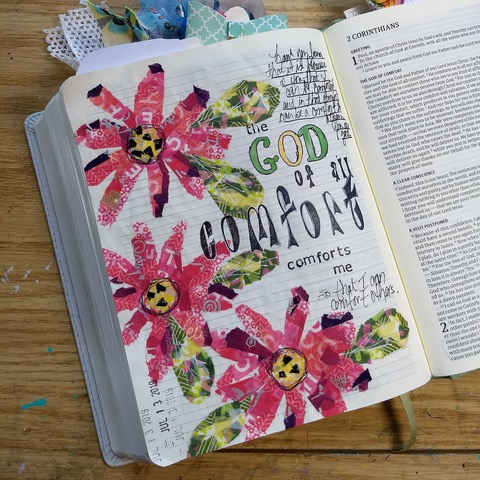 Tess is an artist who loves to teach people to engage with God, in Scripture, through creativity. Her heart is for growing disciples who enjoy regular, and deep, fellowship with Jesus – which includes fun and joyful expression!
Since August 2017, God has opened doors for Tess to encourage, equip, and inspire hundreds of people to find joy in fellowship with Jesus. She demonstrates this in the pages of the Bible with a pen or paintbrush in hand. Tess teaches in person, and online, Bible Art Journaling and Scripture Art workshops. In addition, she facilitates retreats through her ministry called Recess With Jesus.
Tess loves to encourage people that you don't have to spend money to do Bible art journaling. It is possible to train our eyes to see creative possibilities in found bits and pieces, including junk mail, birthday cards, and toilet paper rolls. She firmly believes that intentionally limiting our available resources (art supplies and tools) challenges our creativity and makes our art better. It's incredibly satisfying to spend time in deep creative fellowship with Jesus using only simple tools and free, found things. At the same time, she is very quick to say that, of course, cool art supplies are a lot of fun! It just takes balance.
Tess is a former missionary to Indonesia, pastor's wife, mom to five creative individuals, mother-in-law to three sons-in-law, and Grammy to three little ones. She works part-time in her church denomination's office, serving as the administrative assistant for World Missions. In her free time Tess enjoys vegetable and herb gardening, reading, and camping with her family.
Website: tesscrawford.com
Facebook page: facebook.com/recesswithjesus
Instagram: @recess.with.jesus