Miki Pietak

– Child of God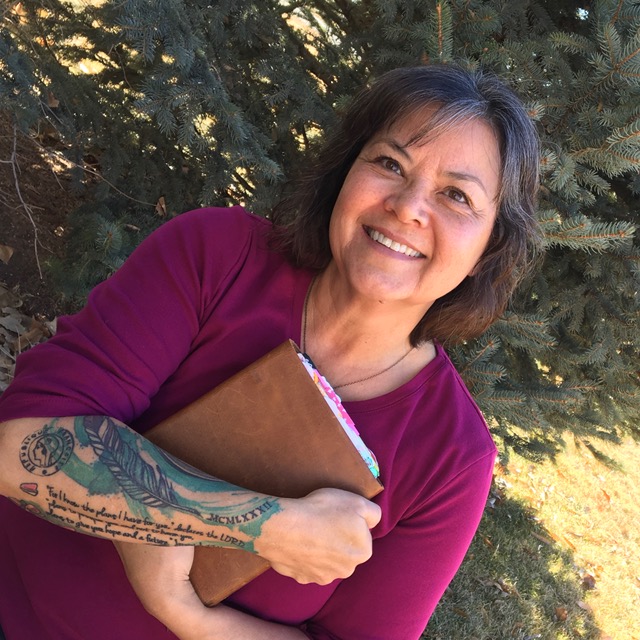 Hi everyone! My name is Miki, at least on Instagram!
I am a Child of God, and a wife to Brian for over 35 years. We have three amazing boys, all married to wonderful women, and three precious grandchildren. God has blessed us BIG in so many ways!
On Christmas day in 2015 I was gifted my first Journaling Bible from four of my kids. As I opened the box and saw what this was, my heart skipped a beat, but not in a good way! How in the world would I be able to paint something permanent in my precious new bible? What would I do if I ruined it?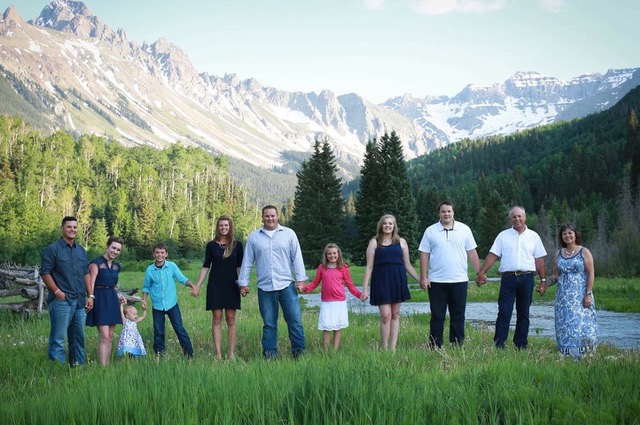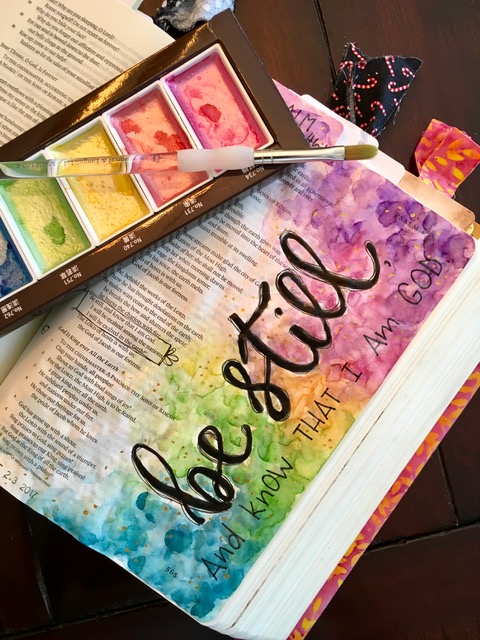 I set a goal for myself, saying that I would complete my first page by January 1, 2016. So I opened up to my favorite verse, and carefully penciled in my words in the blank two inch margin, and waited a few days to actually write everything in permanent ink! Realizing I hadn't ruined it yet, I put some color on the page! Phew, I survived, and so did my bible! I had to ask my youngest son to help me set up an Instagram Account so I could start to follow the "real" Bible Art Journalers to get more ideas! I used my Japanese name "Miki" so no one I knew could find me, just in case I made a hot mess of my bible pages!!
My journey was slow and steady. Most of my first month was restricted to the blank margins, but then I felt I had more to "say"… so I started to carefully expand over the words. I have always been a good "bible study girl", but this process drew me in to a more personal relationship with my Heavenly Father. My time spent worshipping Him was becoming more real and precious during this quiet time, and I was now all in!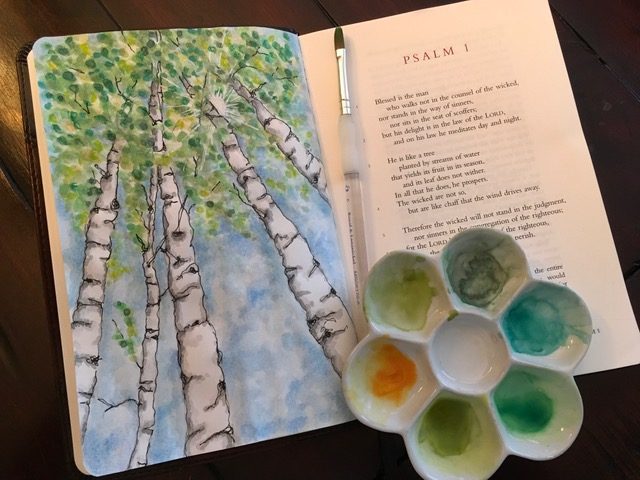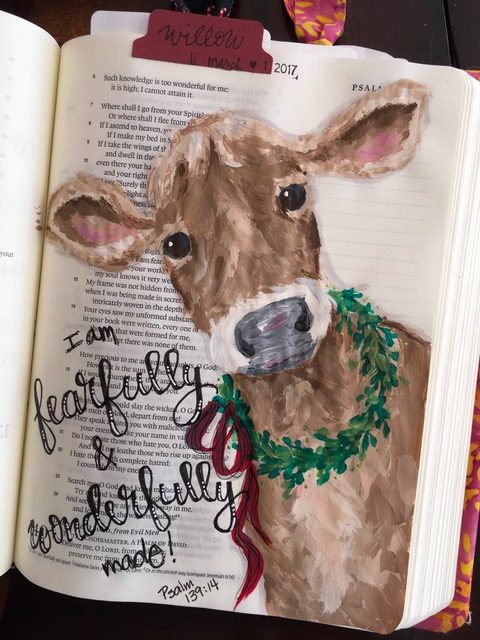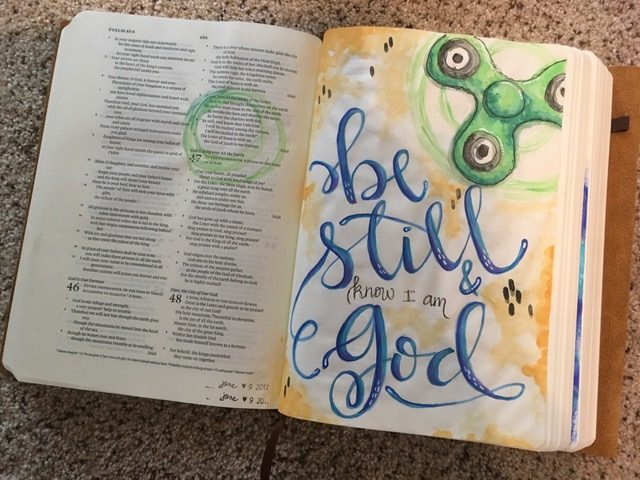 In my first bible you can see that I tried EVERYTHING! I tried to figure out what I wanted to do in this creative process, copying many of the people I found on IG, even tracing some things. But I quickly realized that my favorite pages were the ones I created all on my own. I started a second bible in January of 2017, and am now on my third one I started this year. I am finally seeing my own "voice" on the pages! My posts have also become longer and more meaningful because I try to allow God to speak through me. There is something new God reveals to me every single time I paint a page, even if it is a page I have previously done.
"There is something new God reveals to me every single time I paint a page, even if it is a page I have previously done."
A friend just mentioned to me that my IG account is my ministry, of sorts. It's not about my art but all about God, and I pray that God will allow me to touch people's hearts through the words that He gives me… to encourage and uplift people; to show them they can have hope and a future because of God's love for them. I am still such a messy work in progress, but the beauty of it is that God is not done with me yet!
If you are on the sidelines, like I was, and love seeing the beautiful bible pages that people paint in, write on, staple, glue, stamp or sew in… step out in faith and buy a Journaling Bible and try it! God will meet you right where you are, and your relationship with Him will only grow stronger in this beautiful form of worship. He will bless you BIG, no matter how you seek Him through His word!