August 2019: Michele Bowden
Michele Bowden . . .  with the Lord among the pages of His Word.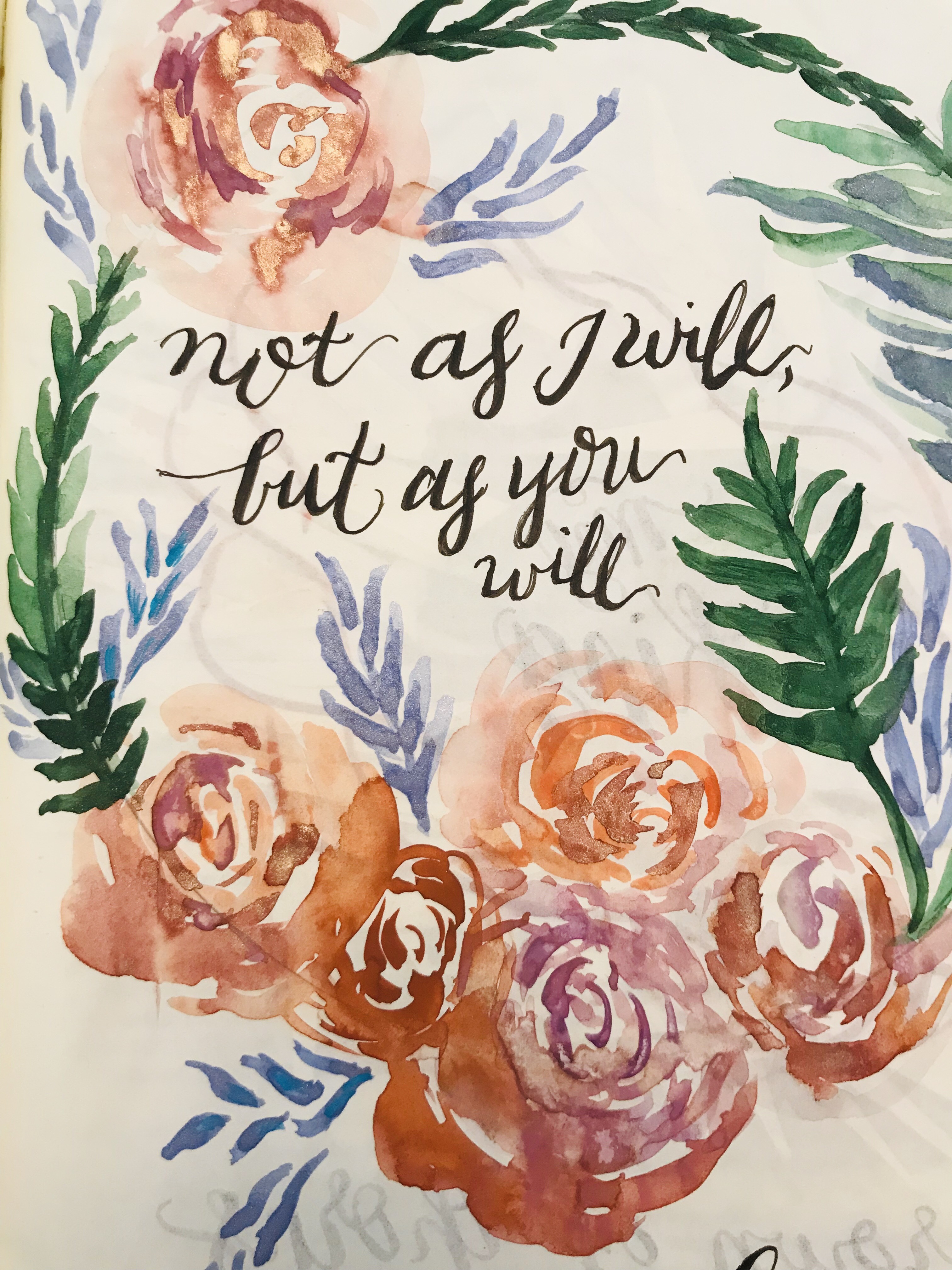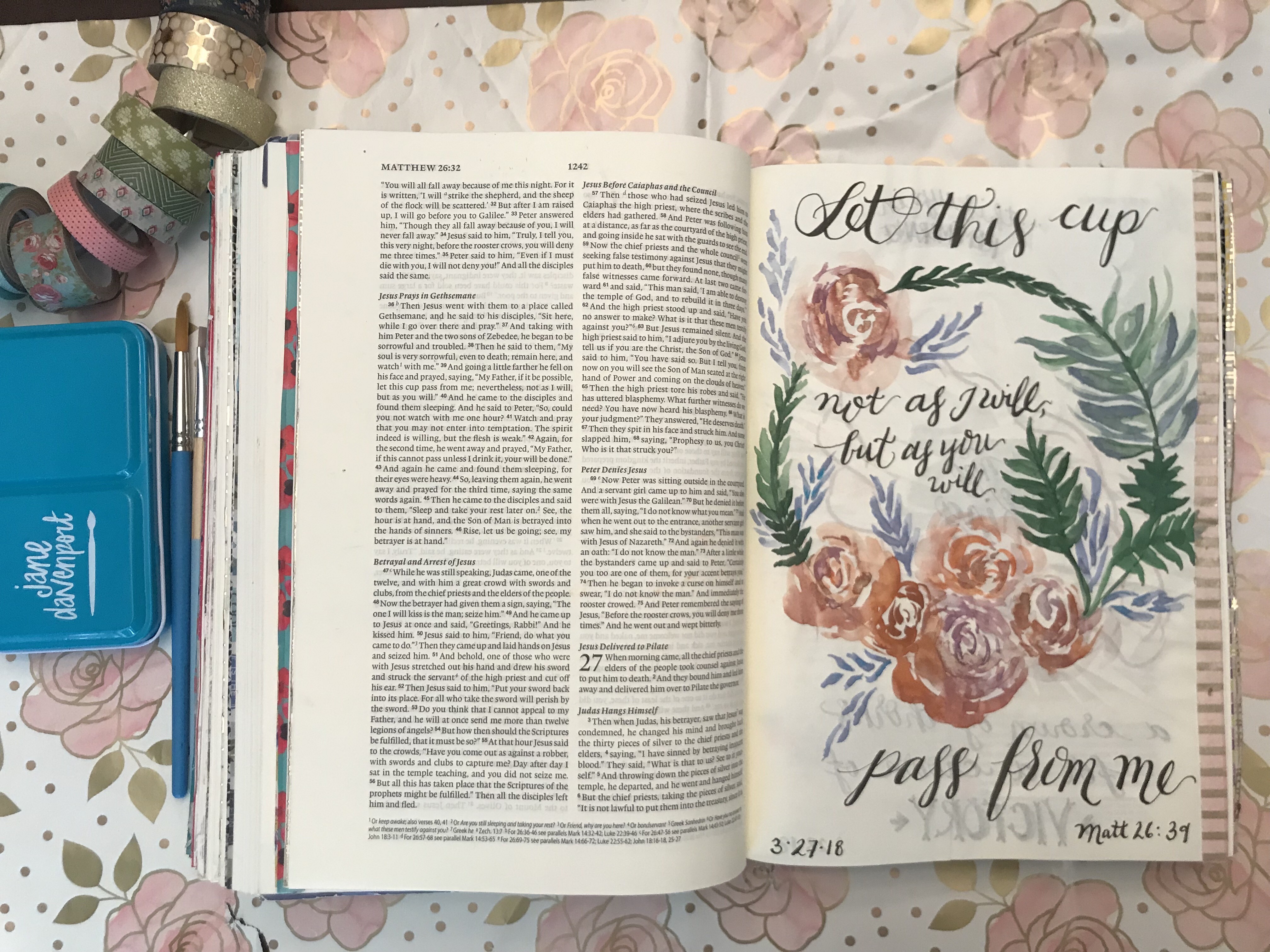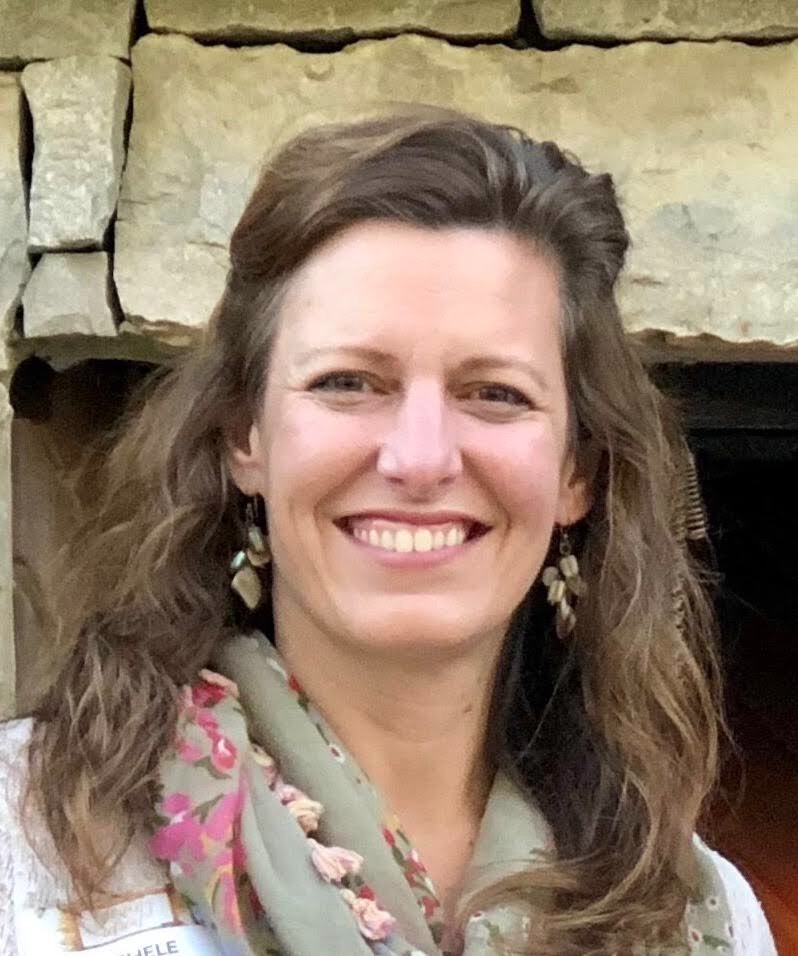 As I look back at my heart for creative outlets, I can only attribute my work and my passion to "happy accidents" inspired by Bob Ross. I used to sit in my grandfather's recliner and watch episode after episode of Mr. Ross' artistic landscapes while painting along. Mr. Ross reminded viewers to relax, breathe, and just add a little happy tree over here, and another one over there. I know that is not how God the Creator did His initial work but it was how He started His work in me!
I can also remember art in school causing me so much angst and even some deep, long lasting, injuries. Teachers were never truly pleased with my depictions from their instructions. I could not measure up to little Tommy or Susie. So, when I first began Bible journaling, I reflected on my baggage of perfection and comparison. I reminded myself that I was bringing this artwork to His altar. If my work was going to be an offering as a result of something God was teaching me, I could not criticize it or over-analyze it like my teachers did to me. It would have to be a gift I offered back to Him.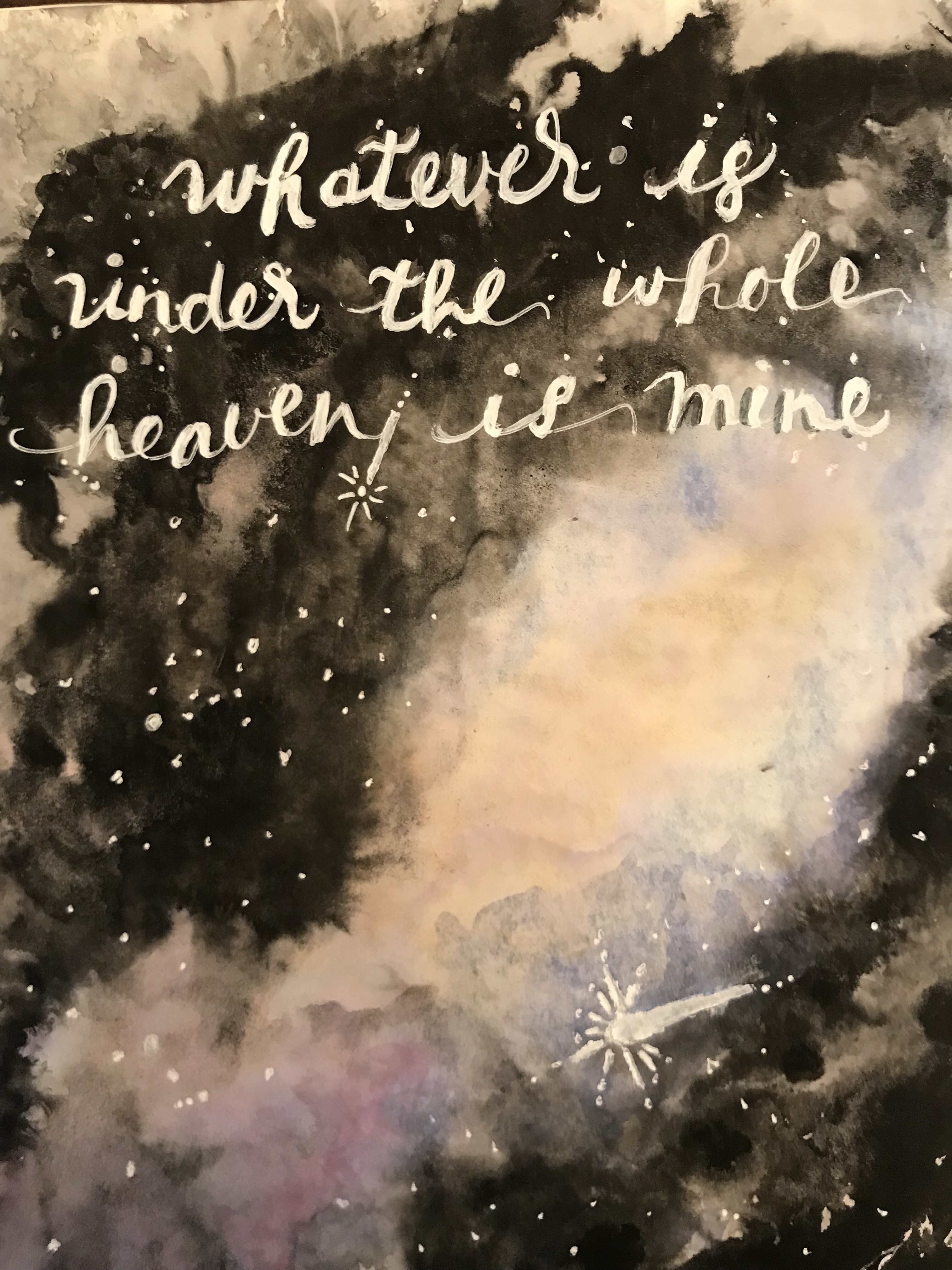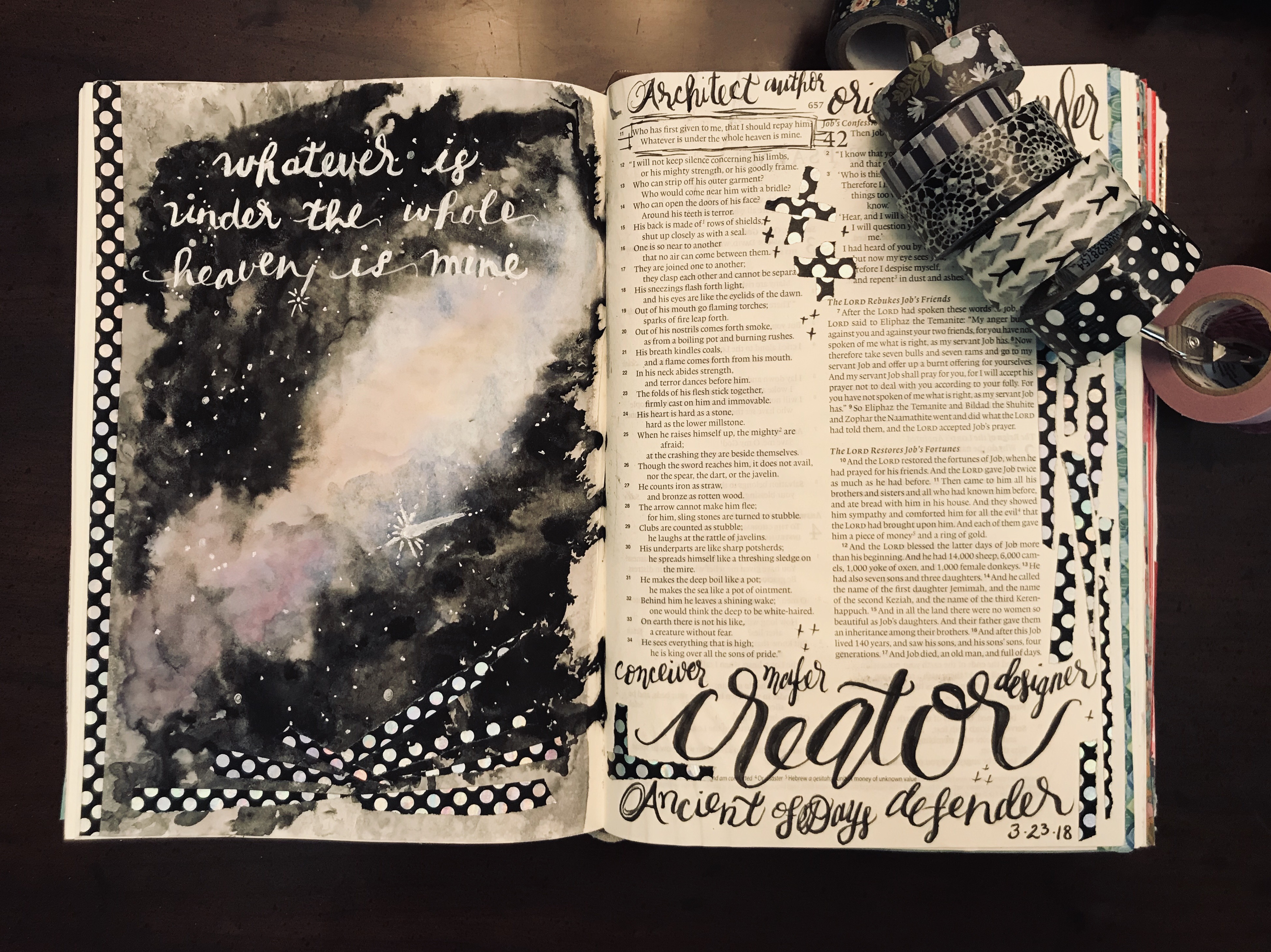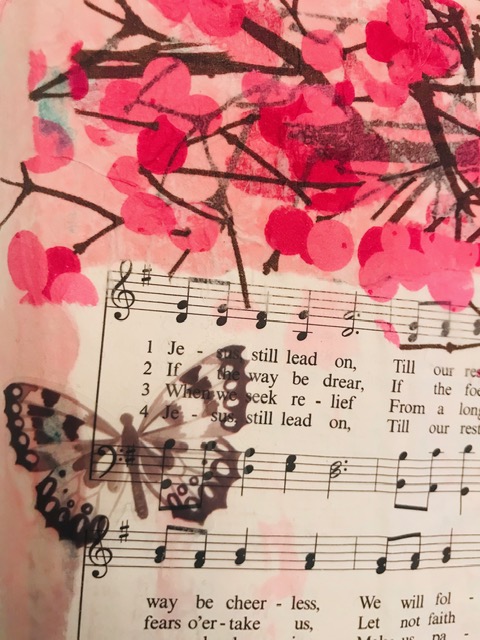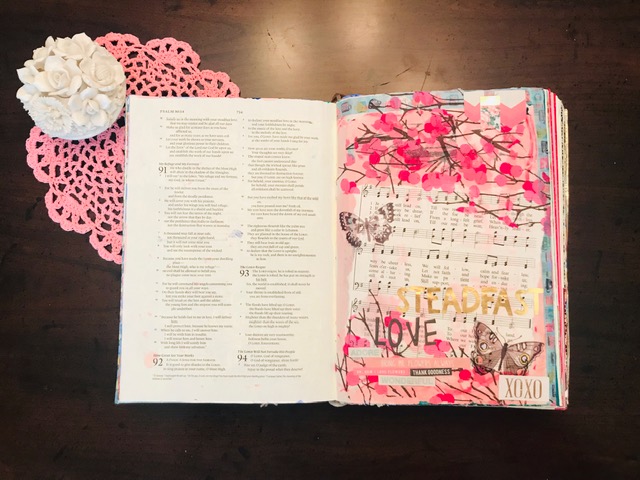 This Bible journaling series is called "Remembrances." As I turn the pages of my work, I can see what God has taught me through each season; at each point of passing time, at each mountain, and at each valley. One of the values of our walk with Christ is looking back and remembering. With artwork, we can reflect and see how He brought us through a hardship or a joyous celebration. We can also see our own personal growth as He matures us.
In this collection, there are pages from each season this year as mile-markers for my faith journey.
In the spring, I was inspired by the cherry blossoms and floral landscapes I encountered on my morning walks. Cherry blossoms and peonies are unique flowers to our area. Moving here 10 years ago made my April seasons more delightful. Making pages that resemble the objects designed by the true Artist helps me sit still while I reflect on the beauty He designed. I love taking the opportunity to reflect God's creation glory back to Him.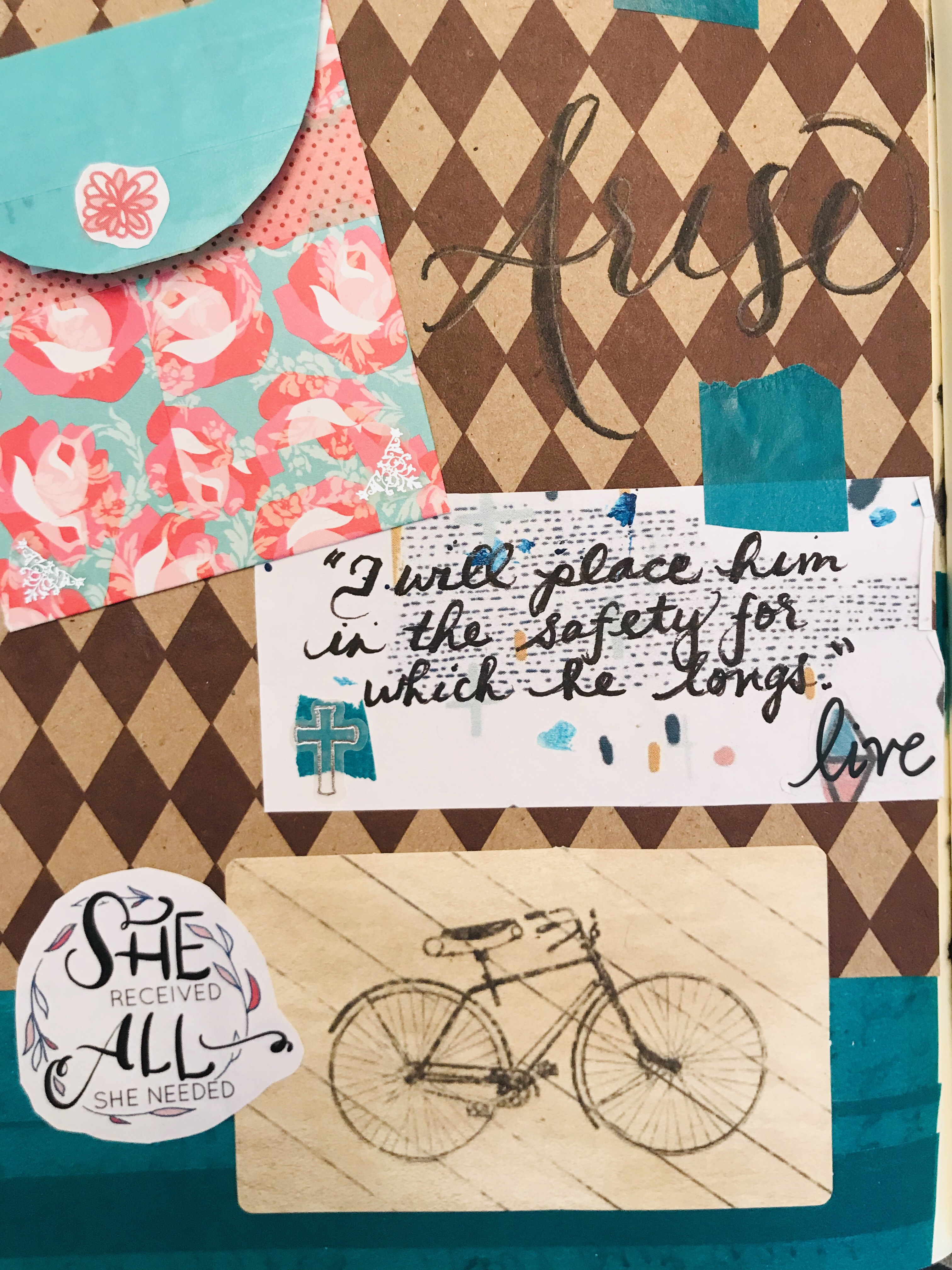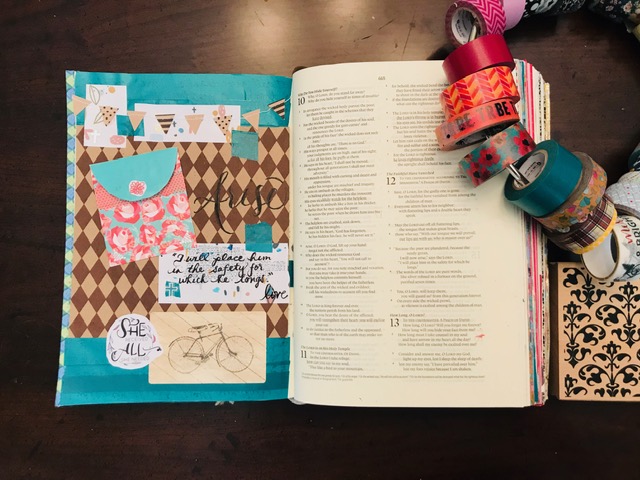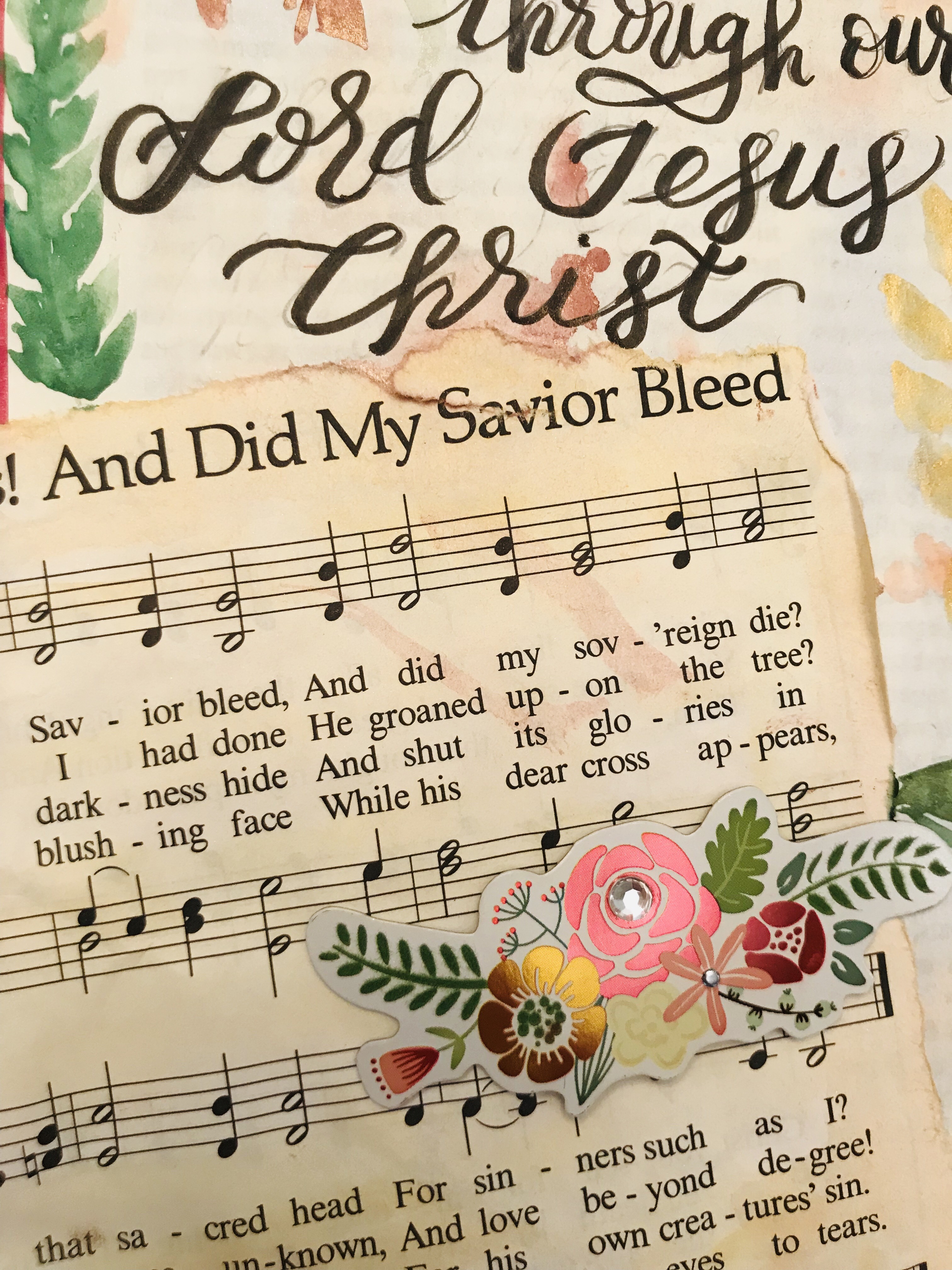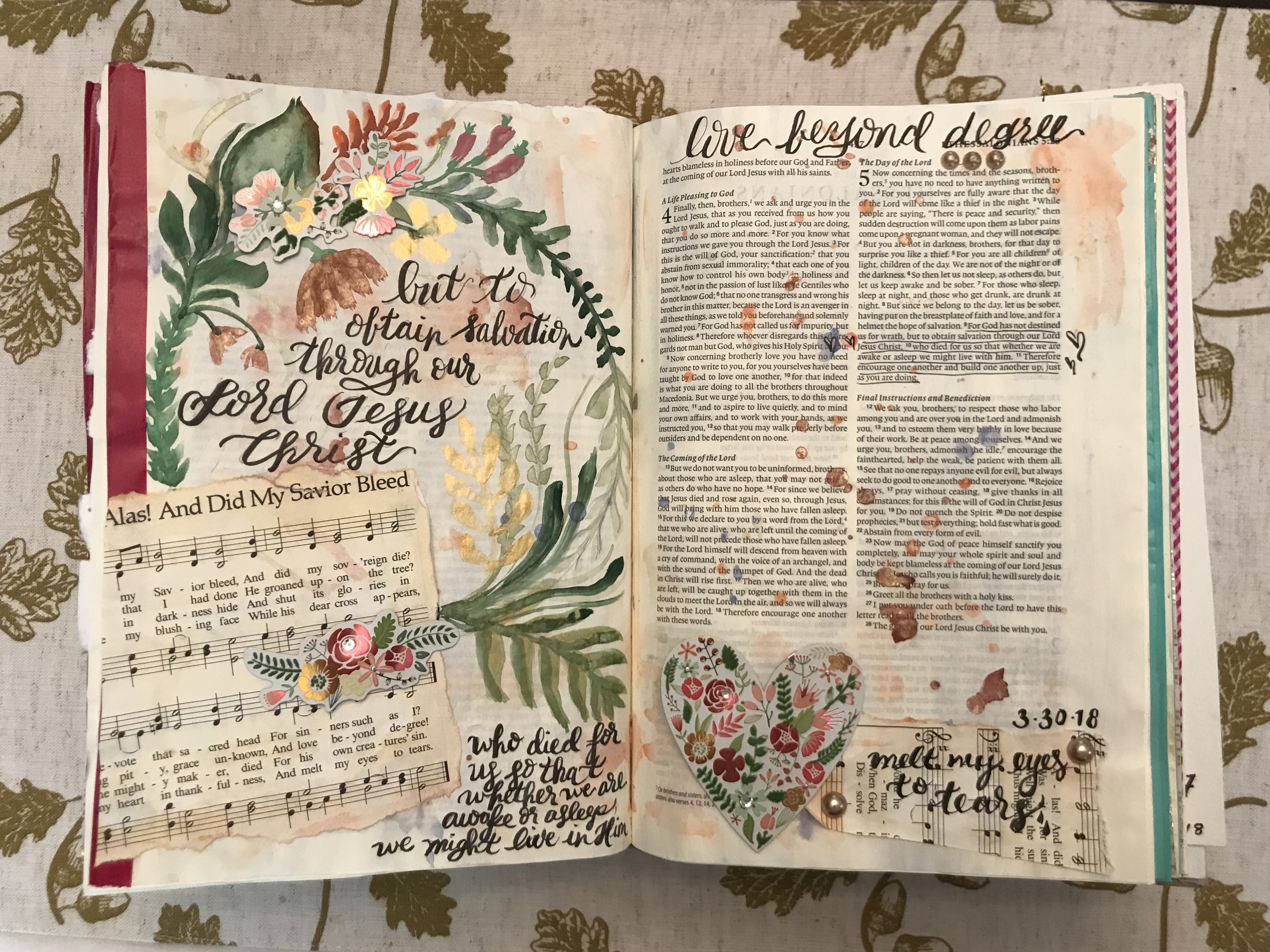 In the summer, I was inspired by our travels and the unique places He gave us to live. The reminder from the Scriptures that, "He places us in the safety that we belong," helped me realize that His plans for me are good even when my longing may be for something else. When we live according to His will, He gives us everything we need to live just as He planned. We can pray as Jesus did, "Not as I will but as you will, Lord."
For the fall pieces, my location in Fairfax, Virginia allowed me to experience the array of fall colors on display. At each turn this time of the year, I fix my eyes on the author of my faith instead of my circumstances. If He can change the colors of every tree in a moment then surely He can handle my needs accordingly.
For the winter segment, I created a galaxy view. This piece inspired me to think beyond my circumstances to the big picture; God of the Universe is holding all things in His hands.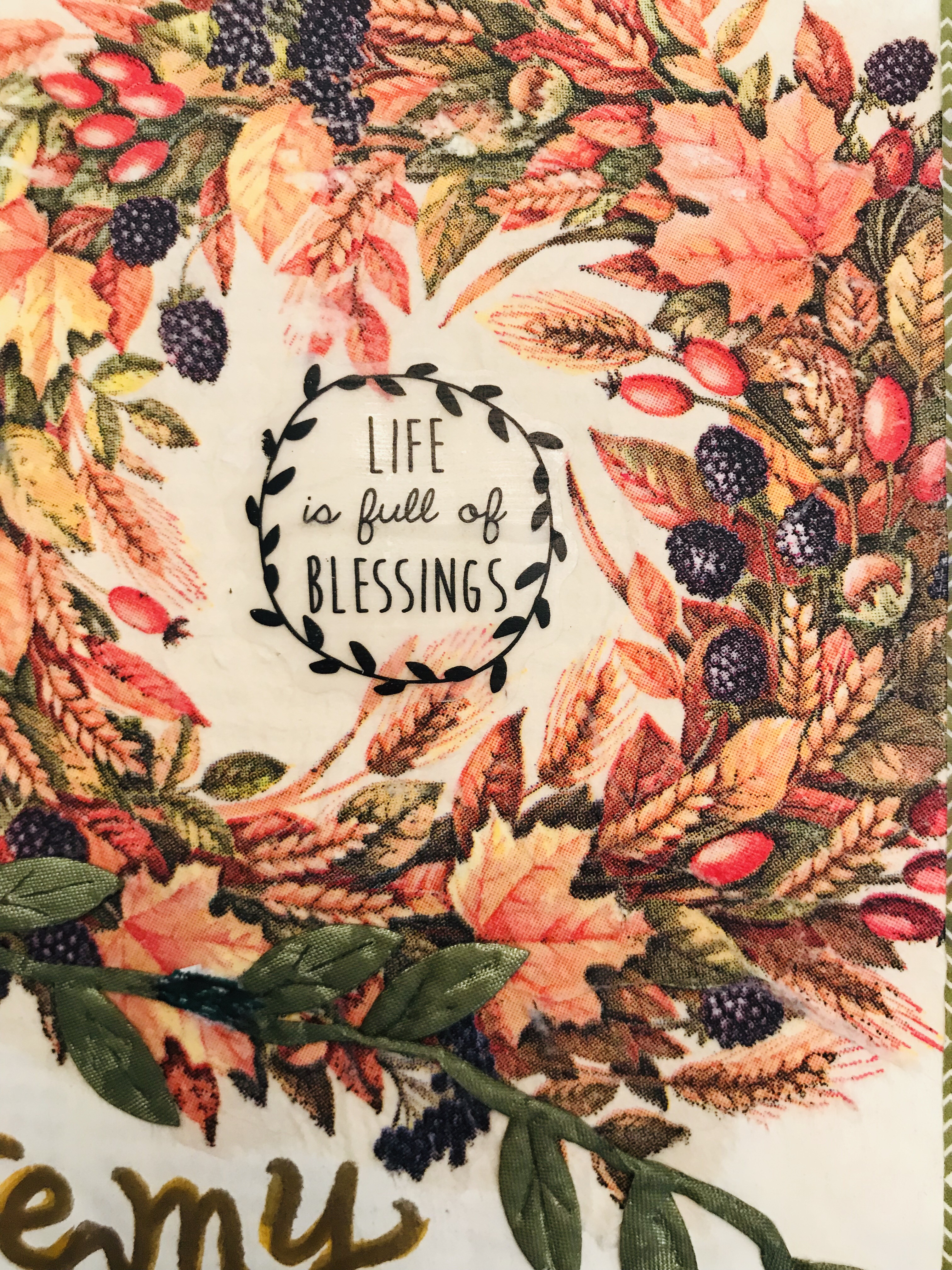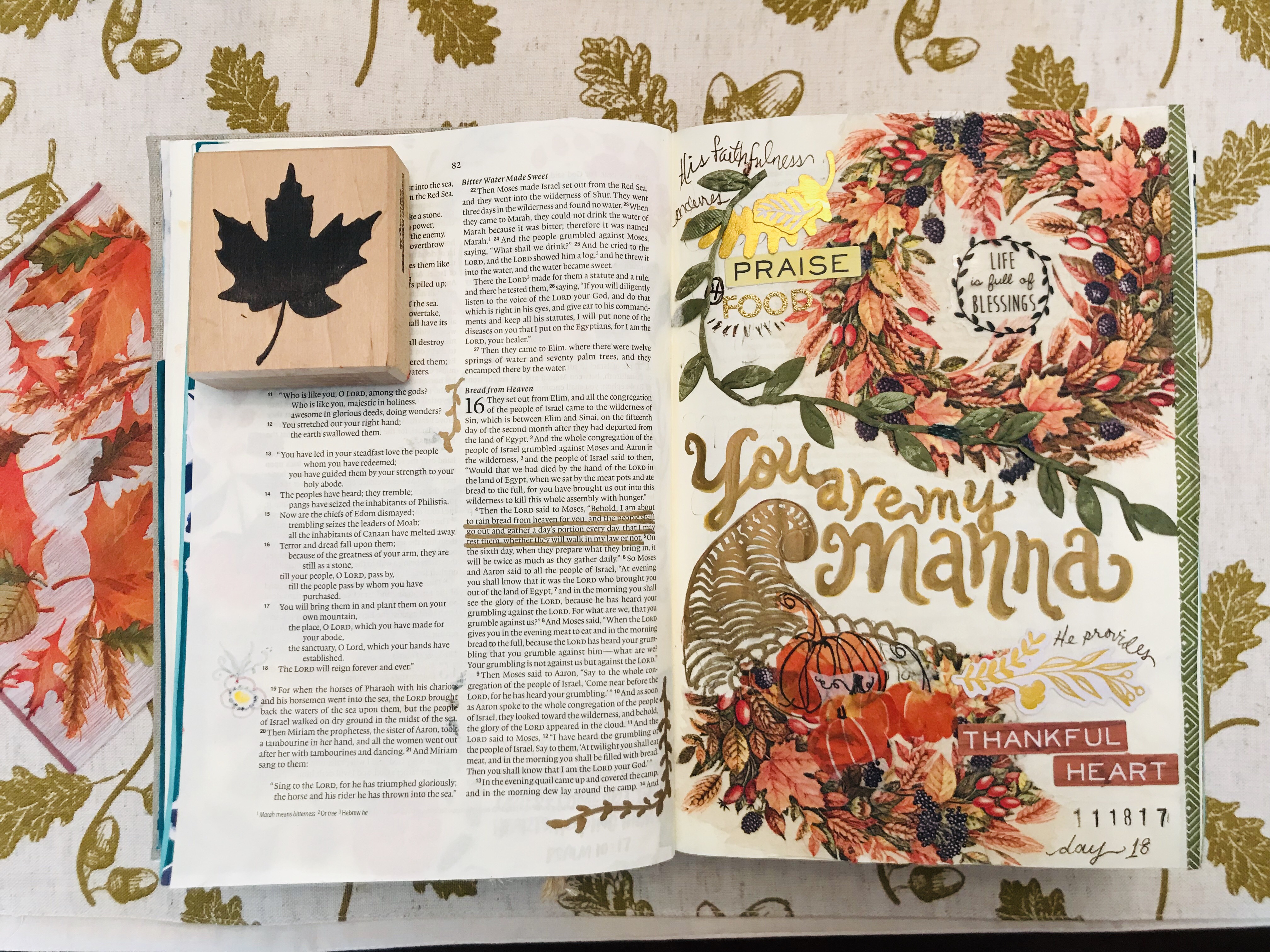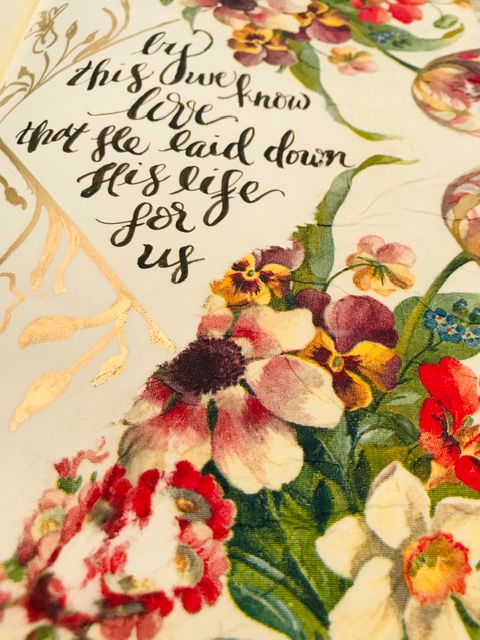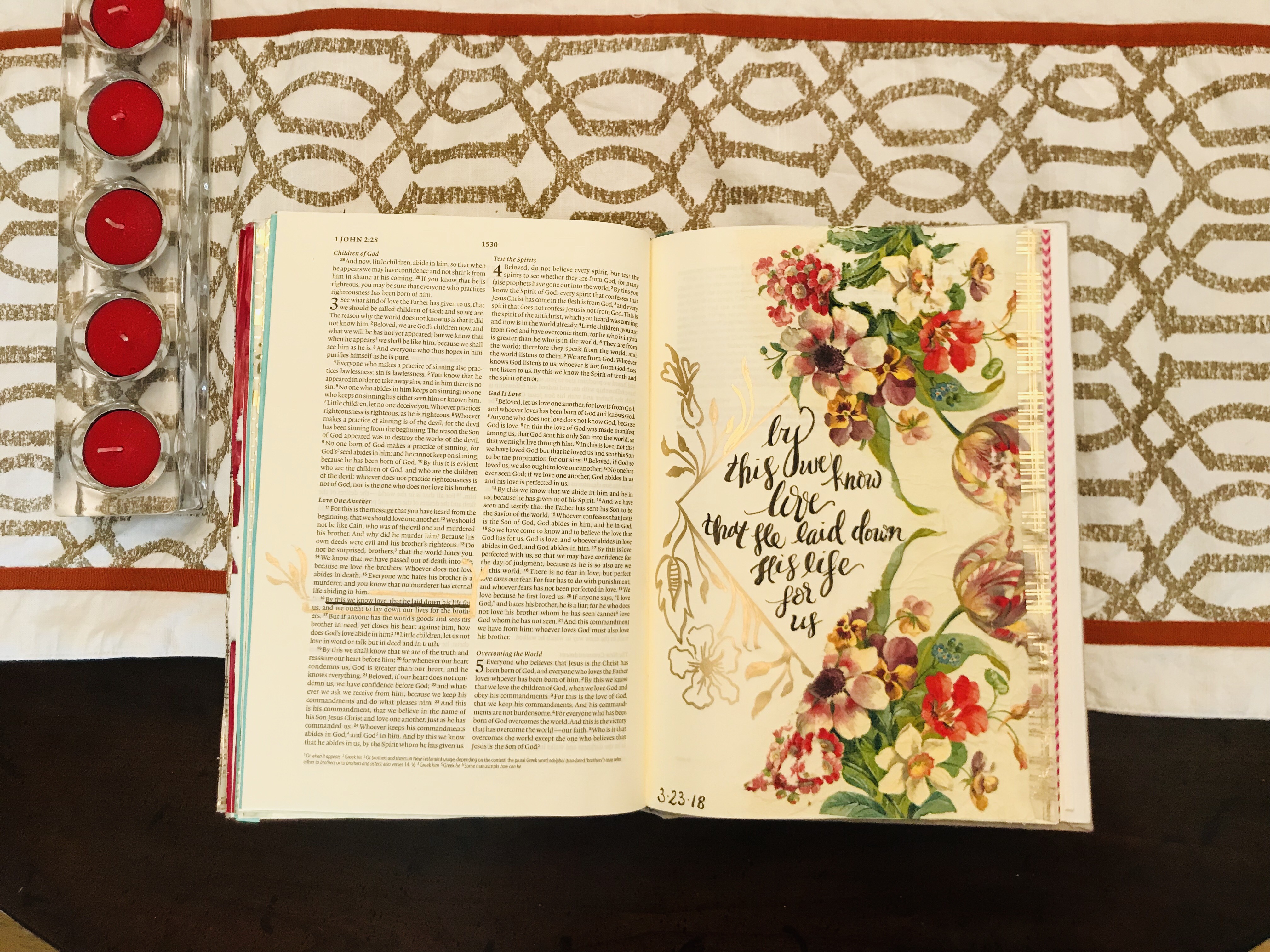 As I explore Bible Journaling, I am free in my journey to listen to His whisper and create anything that is inspired during my time of reflection with my Savior. It is a Spiritual practice of listening prayer while I create with my hands. It is a time of communion and remembering which delights my soul. I long for my time together with the Lord among the pages of His Word. I am so thankful that Jesus makes me glad and holds me fast. (I see a worship song series coming in my near future!)
Michele Bowden
@visualfaithjourney on Instagram
@michelebowden on Pinterest