July 2018: Libby Denniston
Libby Denniston

–following where God leads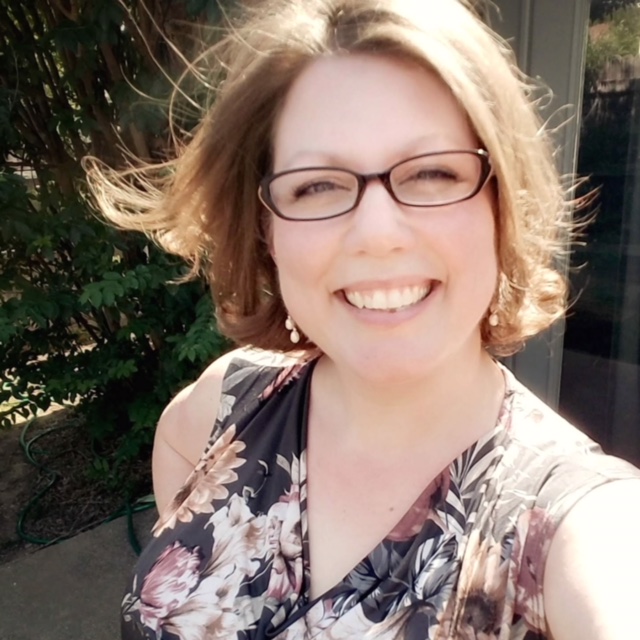 I'm Libby, welcome to my lettering life! I am married to my best friend and we have the sweetest dog ever (I'm just sure of it!). Creativity and Christ have been a huge part of my life as long as I can remember. I had creative Christian parents, and a background in photography, fine art, and graphic design. Through some very hard times in my story, it became a great comfort and help to write God's word on paper and stick them up around my spaces. Being able to easily see truth daily, especially in moments when God seemed so far away, became a life source in difficult valleys.
I started to "officially" learn to hand letter in October of 2016; I was in a dark valley once again and taping index cards with verses to any surface
.
 With hand lettered art trending across social media and graphic design, I started to follow Christian calligraphers and taught myself to make my truth-notes as pretty as the posts I saw in my newsfeed.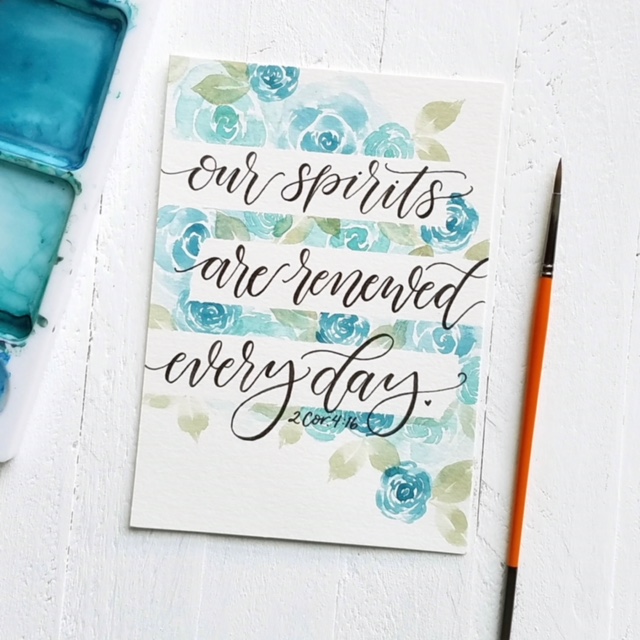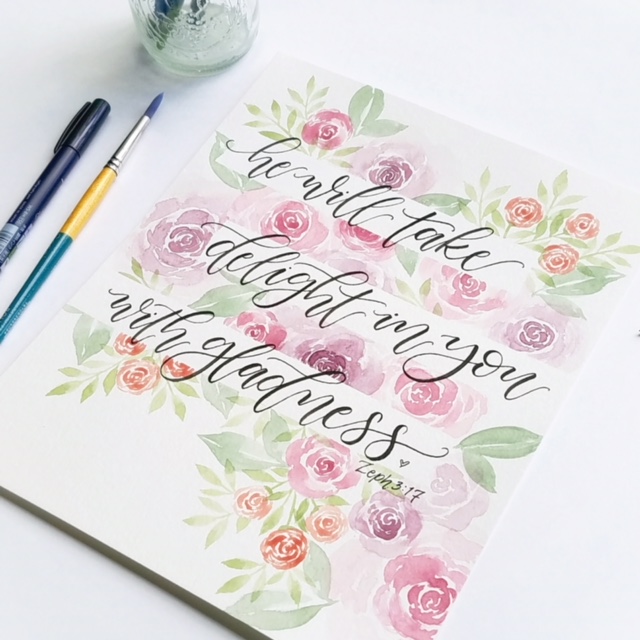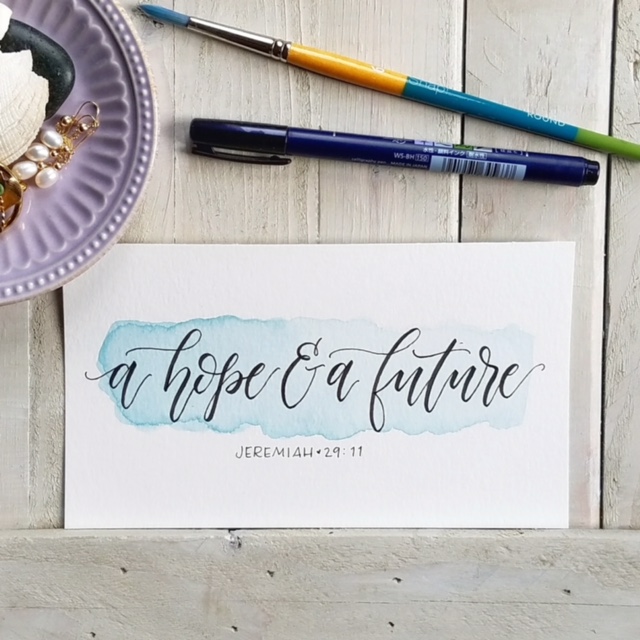 Shortly after, I realized I've been creating art with words, lyrics, and Bible verses for much of my life. Only now we're in this amazing season where this art has a name! It's been such a unique time for God to revive this part of me. On Instagram, I discovered a whole community of others, like me, who loved to make beautiful pages in their Bibles or prayer journals, or to hand letter scripture onto notecards and wall art. What an encouragement it's been to connect with other faith-artists through social media! The Bible journaling and Christian lettering communities have taught me so much about God, Christian living, and creativity.
It's been incredibly humbling, and amazing, to see how God has used my creative lettering and artistic background. Through lettering, God helped heal my heart, and I rediscovered a part of me I thought had faded with some heavy losses over the last 15 years. When I create, it's just me and the Father; it's as if God whispers "I still see who I made in you, Libby. I see her, and there's so much inside her worth sharing." He's allowed me to encourage strangers and friends with my artwork and personal testimonies. I've even been able to letter for various women's ministries. And what an honor when others want my hand lettered art displayed in their own homes!
Mostly, God has used hand lettering to help me get to know Him in a fresh way, by personalizing His word creatively. When comparison or failed artistic attempts threaten to make me ditch my pens and paints, I remember why I started lettering–for Him. God doesn't care if my upstrokes get heavy, or if my flourishes look shaky. For this Christian creative, lettering is about allowing Him to use the gifts He wired in me, to grow my faith, and hopefully to encourage others to know Him in an authentic way.