January 2018: Jenna Parde
Jenna Parde

– Passionate Bible Journaler and author of ScribblingGrace.com
Hi I'm Jenna. I'm a twenty-something U.S. Navy wife, cat mom, crafter, and Jesus follower.
I discovered Bible journaling at the end of 2015. I was in the midst of planning my wedding and preparing to move to Japan. (Hubs and I were stationed there for two years and we just moved back to California last month!) It was a frantic and emotional time, to say the least! But spending time in God's word consistently and putting pen on paper- using my creativity- gave me so much peace during that time. And it continues to help me through all the ups and downs of multiple deployments, being newly married, and moving around the world.
I am so passionate about sharing the world of Bible art to others. I know it can help those of us who are visual learners to study and enjoy the Word in a new way!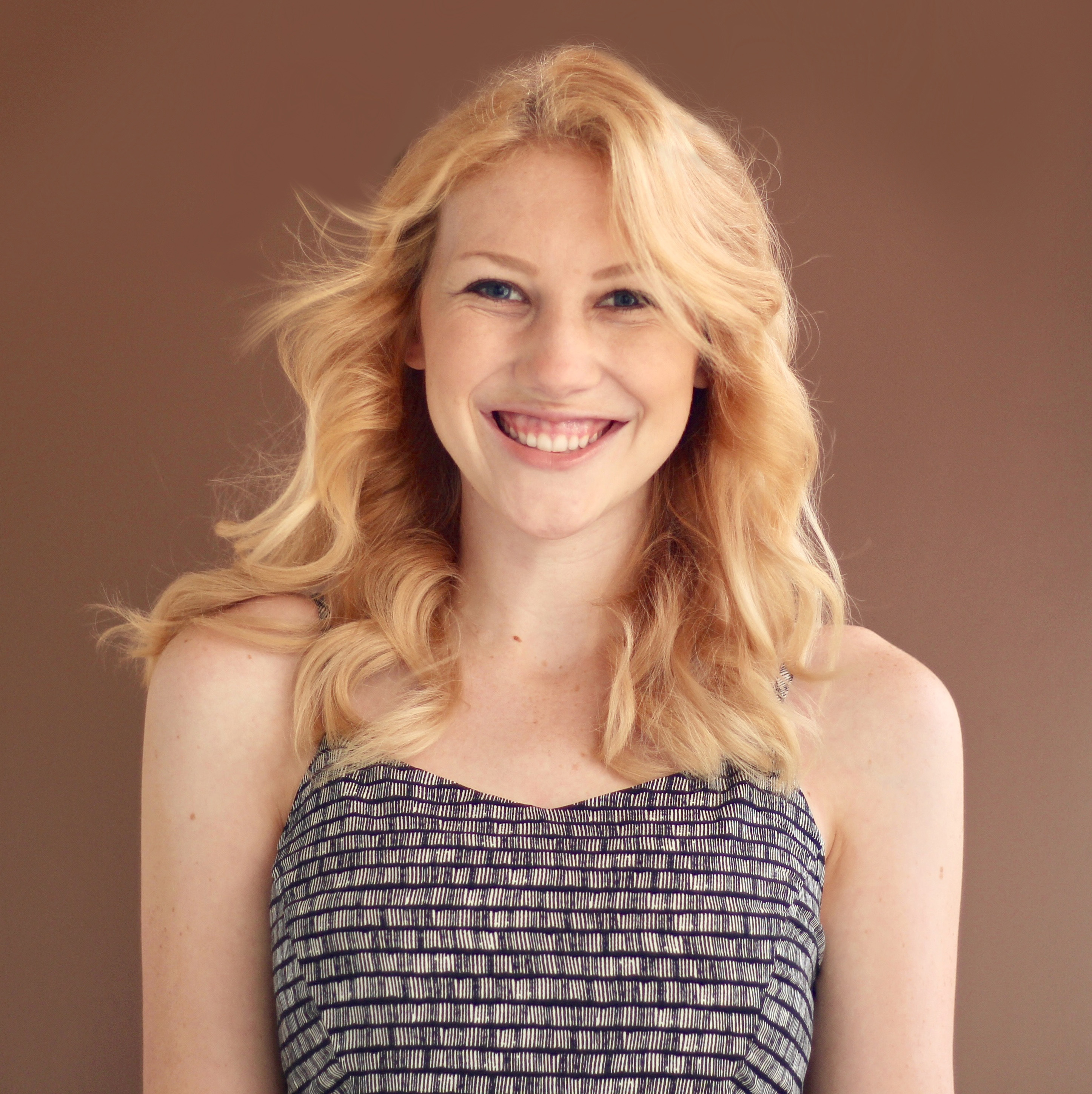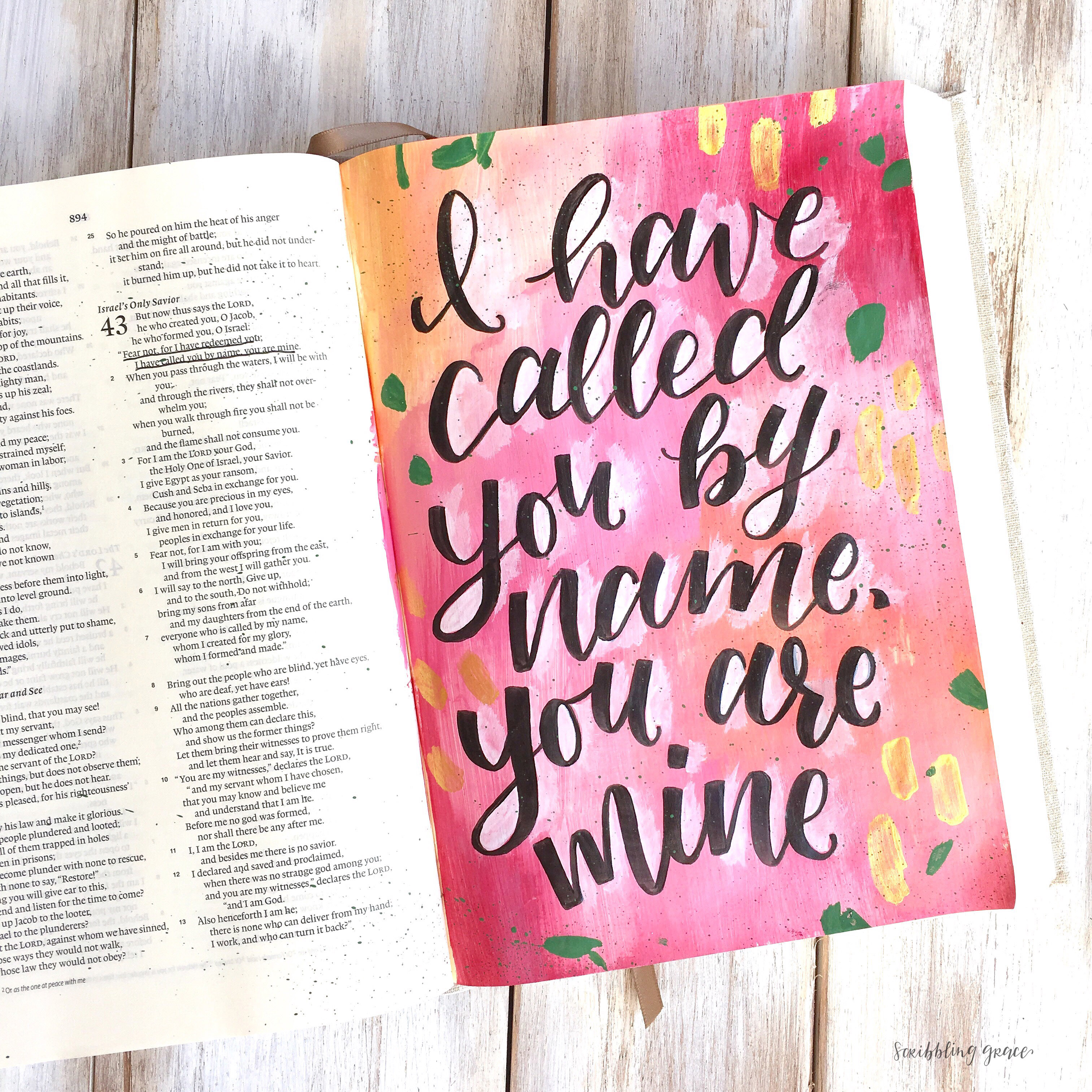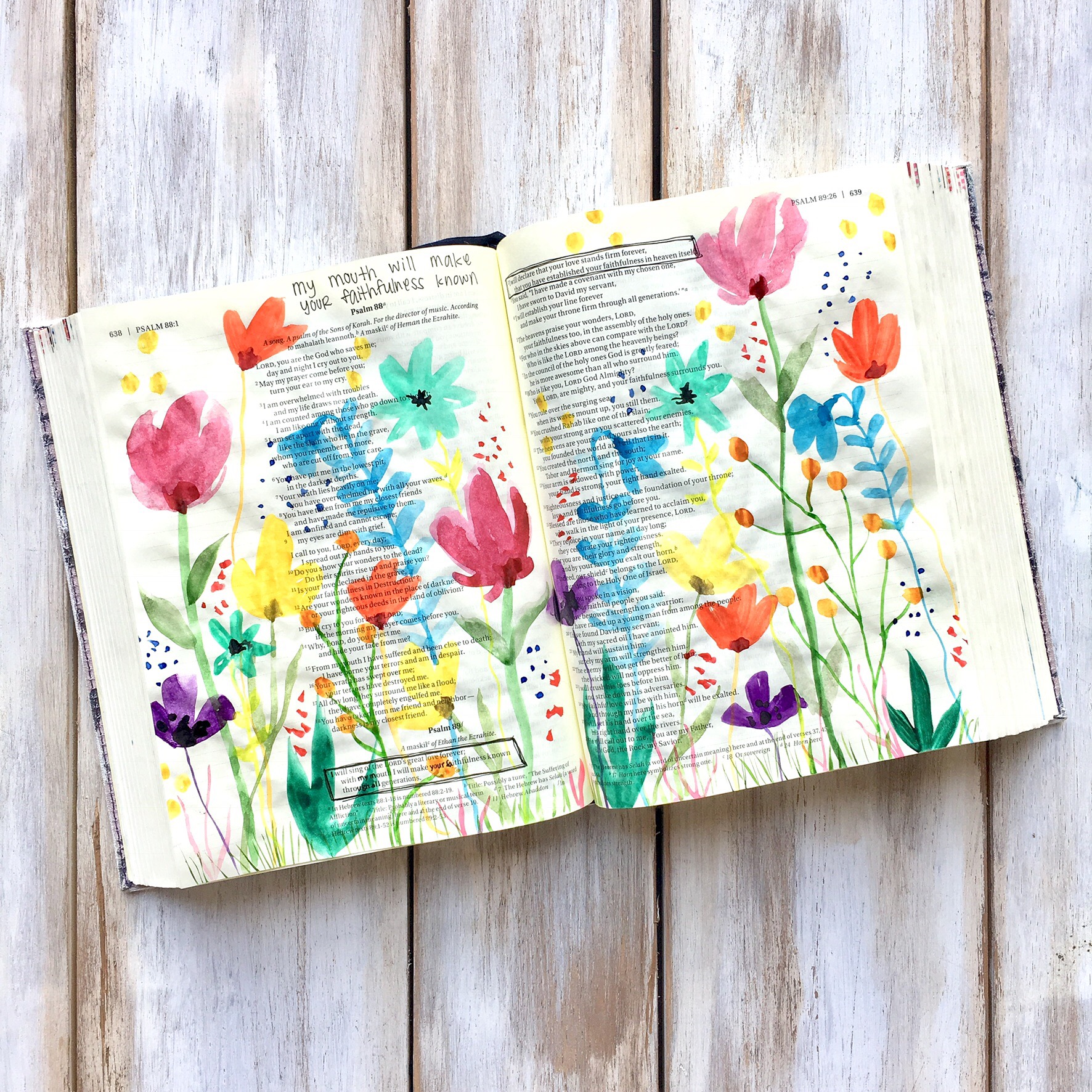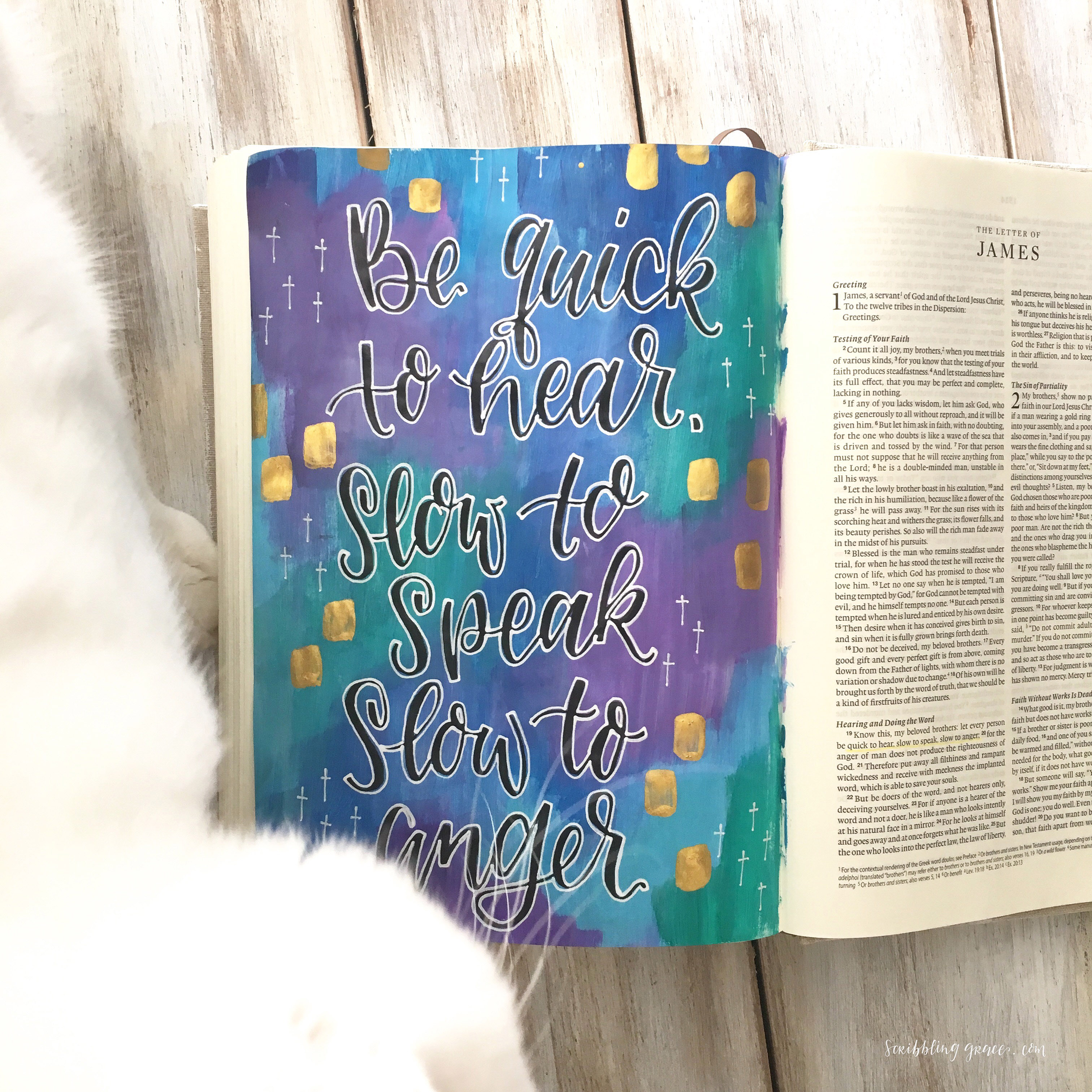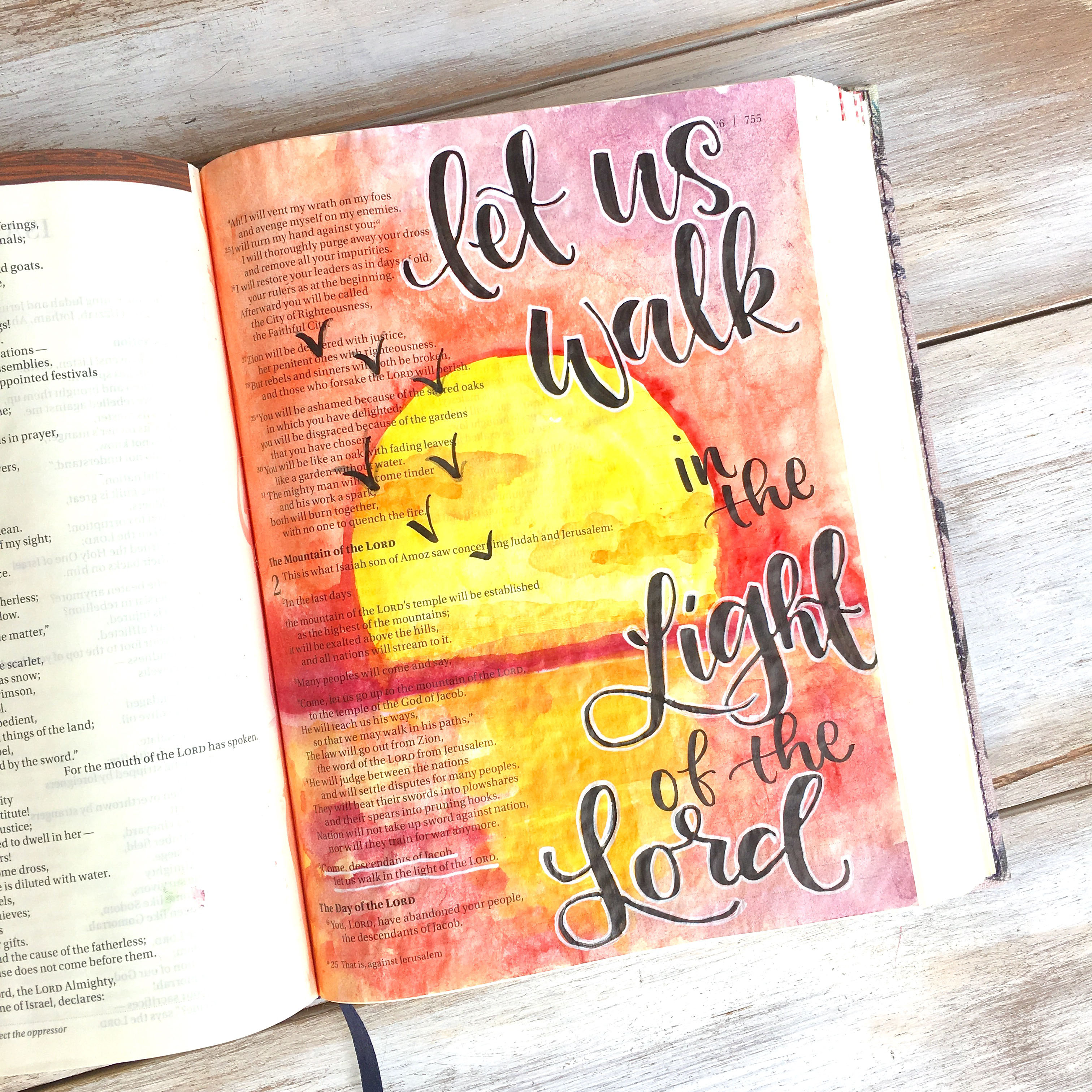 I also love to show others how you do not need to be "artistic" to do Bible journaling! (I sure did not consider myself anything close to artistic when I first started.) All you need to start is an open heart, a bible, and a pen or pencil. Bible journaling can be anything from simple notes and doodles in a spare notebook, to full page painted spreads in a journaling Bible. It is all about spending time in the Word and magnifying it through your own art, in a way that is meaningful to you!
I would love to hear from you and meet you! Find me at my blog: ScribblingGrace.com.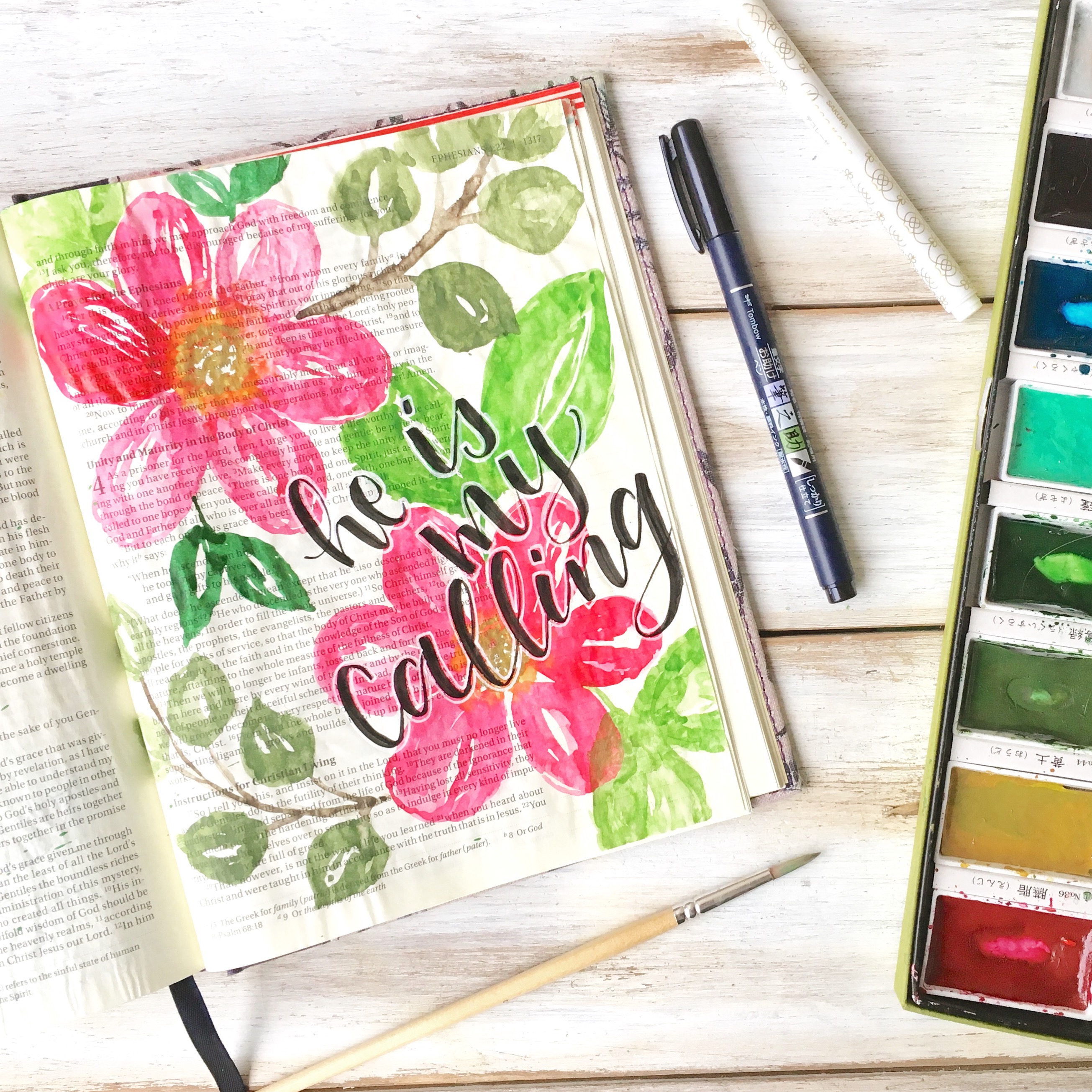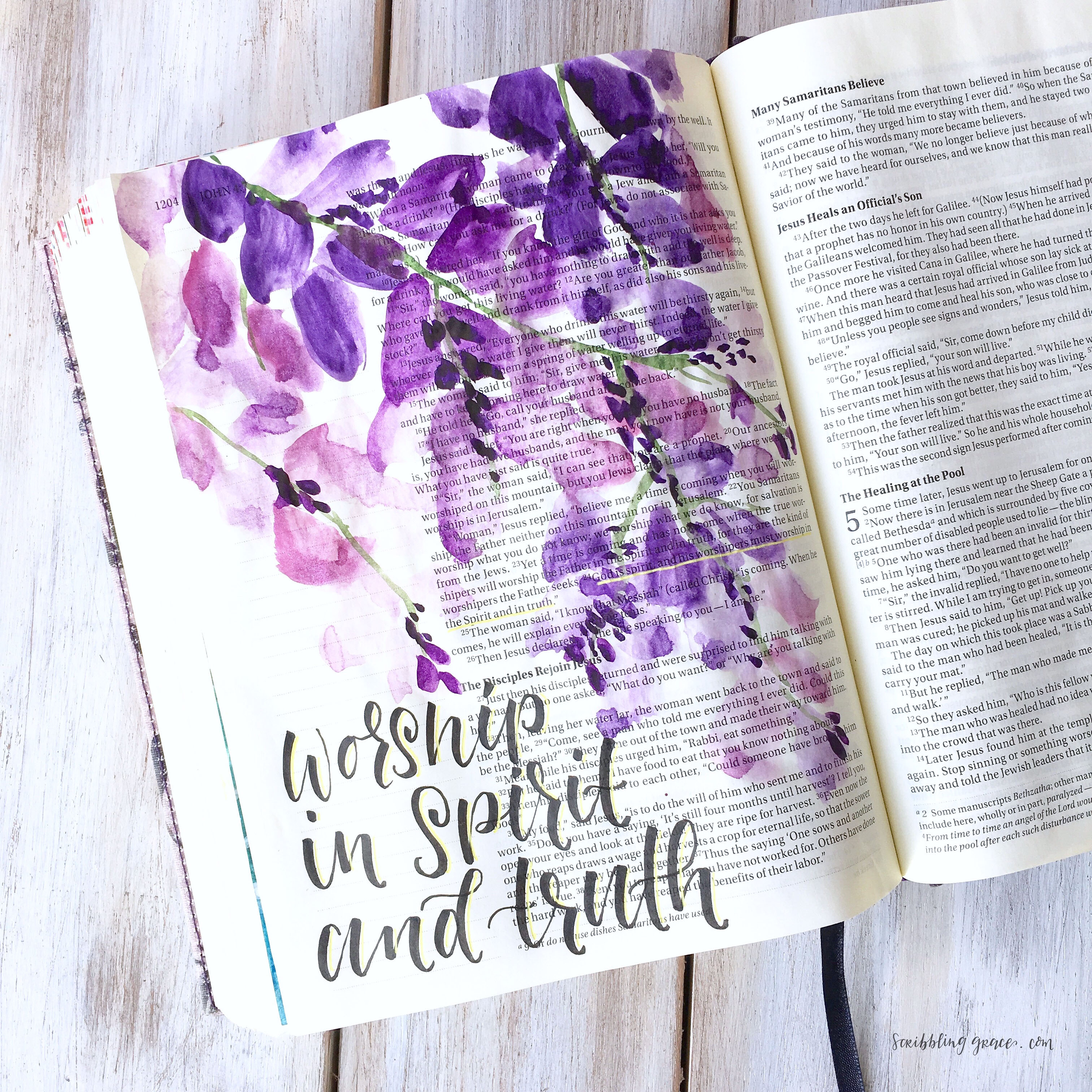 "…spending time in God's word consistently and putting pen on paper- using my creativity- gave me so much peace …"