SEPTEMBER 2021: DESIREE' RITSCHL
DESIREE' RITSCHL:  

…

glorify God by sharing his gospel through the artistic ability he gave me.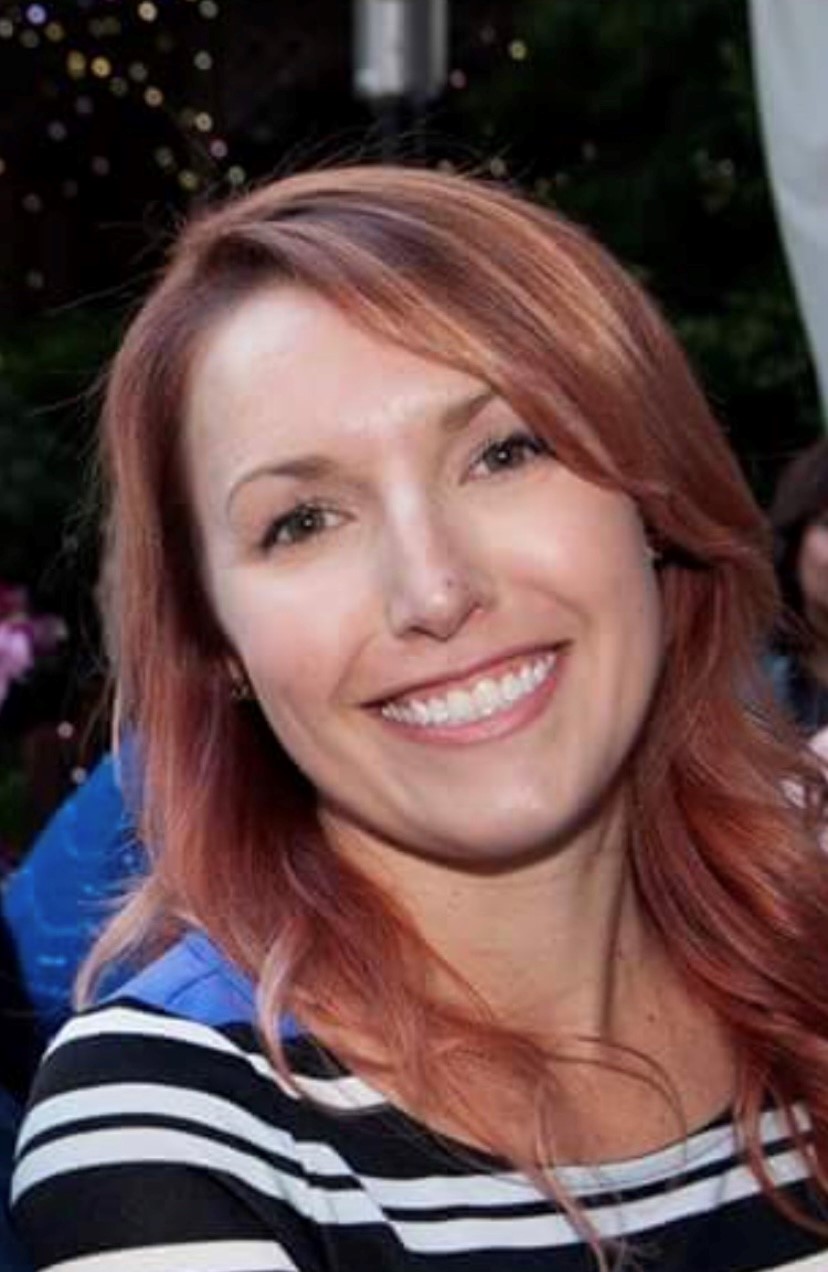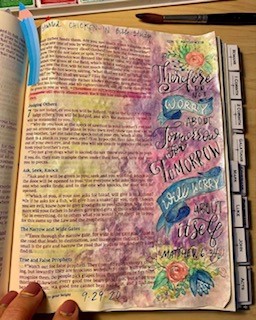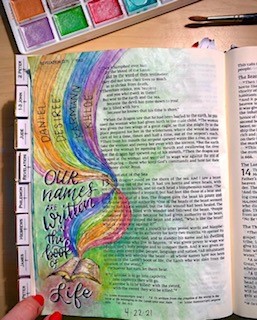 Hi, I'm Desiree' Ritschl. I live in sunny Southern California with my hubby and two sweet girls, 16 and 11 years old. I have a BA in Fine Art from the Art Institute of Southern California. I love spreading the good news of Jesus through my art and encouraging other women to pick up a paint brush and start creating.
My bible journaling started during the covid-19 quarantine. My mother had passed right before the out break started. I was scrolling Instagram trying my best to occupy my brain, praying to God to help me stop crying, when I came across the Instagram account @scribblinggrace.
Before scrolling through her account, I had never thought of painting in my Bible. At the time I had a strange notion that writing in or drawing in a bible would be disrespectful. I eventually came to my senses and ordered my first bible journal. After my second page I was hooked and realized there is nothing more glorifying to God than to share his gospel through the artistic ability he gave me. I am currently illustrating Revelation; it has been a challenge to say the least.
Since that beginning I haven't stopped. I currently am illustrating two bible journals, one for myself and one for my husband. My goal is to illustrate every page of both bibles to pass down to my girls. To anyone reading this, if you haven't tried bible journaling, do it. There is so much satisfaction in spreading the gospel through art. I thank God everyday for answering my prayers and bring me to bible journaling.
You can find Desiree' on Instagram @craftingblessings