October 2019: Katie Helmreich
Katie Helmreich . .  Journaling His Story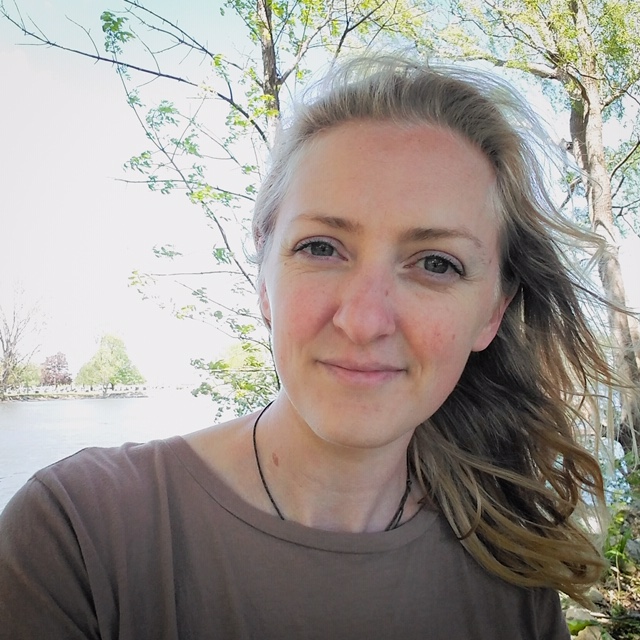 Stories are incredible. A good narrative knits together snippets of characters' lives to reveal purpose, understanding, relationships, and love. Shared stories are the highlight of conversations with family and friends! They define us. Little anecdotes reveal who we are and how we're connected. But what is the main plot in our lives of challenge, triumph, and growth? When we become a child of God, HIS story becomes our story. He tells us about Himself, about ourselves, and all His children in Scripture. What better place to record these day to day anecdotes that are part of HIS story then in the margins of Scripture?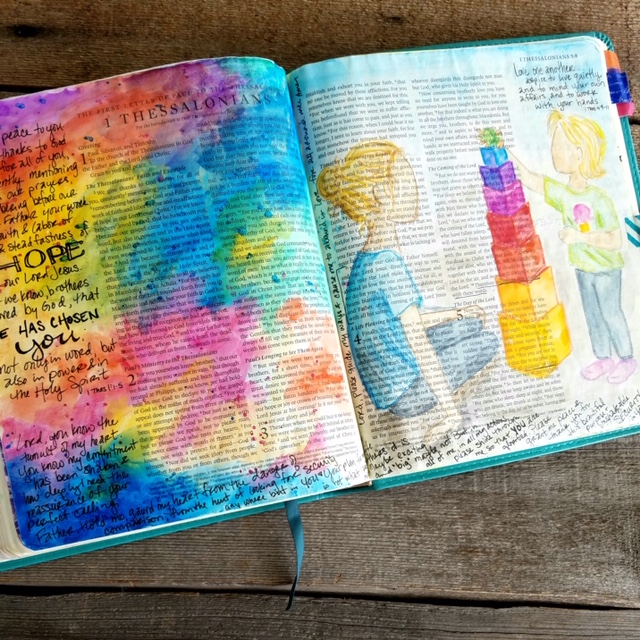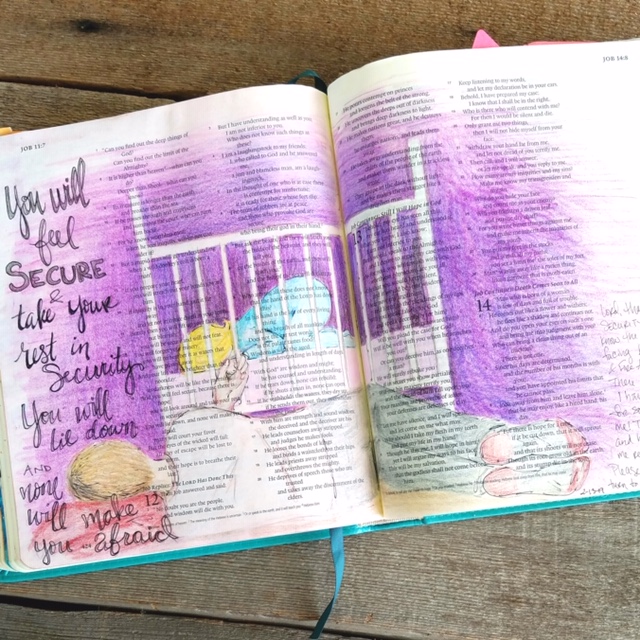 Although I am a lifelong artist, I'm fairly new to Visual Faith. In a short amount of time, it has inspired a change in the way I frame, tell, and remember my story. I record our normal life across the pages of my Bible. The daily challenges, triumphs, and growth–His story IS our story. There's always a place where His Word speaks meaning into an ordinary day. Our family recently experienced a particularly intense season. Mostly just the highs and lows of life with three kids, a long list of house projects, and a newly instated volunteer fireman. Depression and anxiety made it harder than usual for me to hold on to perspective, harder to remember my place in God's story. My weary soul has found refuge lingering in Scripture and responding with art. On these pages God has reminded me of His faithfulness, His abundance, His love, His grace, and His purpose for me and my family time and time again!
When I sit down to record a story, occasionally a hymn or Bible verse comes immediately to mind. More often, I spend time digging through a concordance for words that speak to the event or a characteristic of God that was evident in the day. The challenge of thumbing through Scripture searching for just the right spot is always a blessing! Other times, the process is reversed, I encounter a passage that inspires me and then recall memories of the past weeks searching for a story that illustrates the passage. I often snap a photo to reference or look up a similar photo online as I sketch the scene on scrap paper. Then I gesso my page, trace my sketch, and add watercolor! I use pen or colored pencil to complete the illustration, and write a bit about our story, usually as a prayer.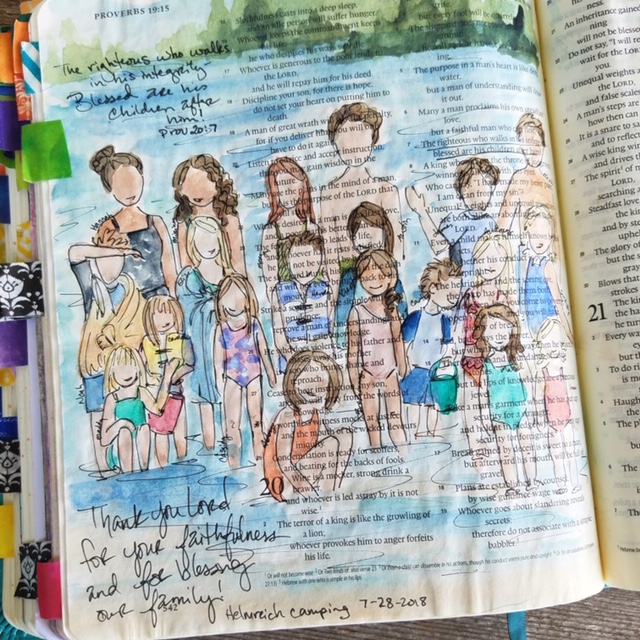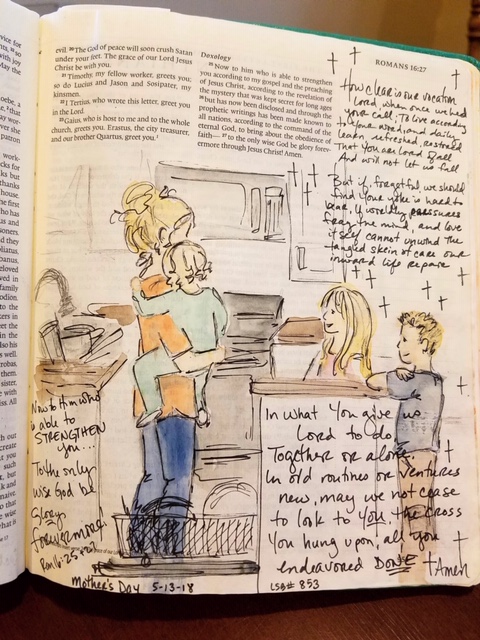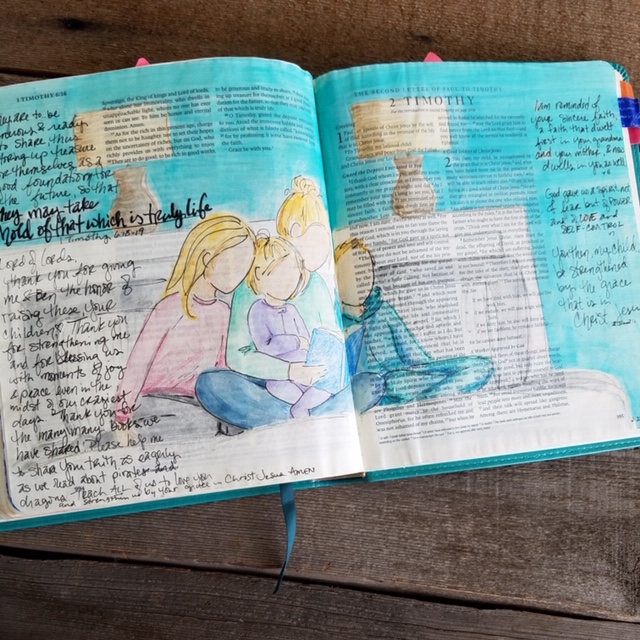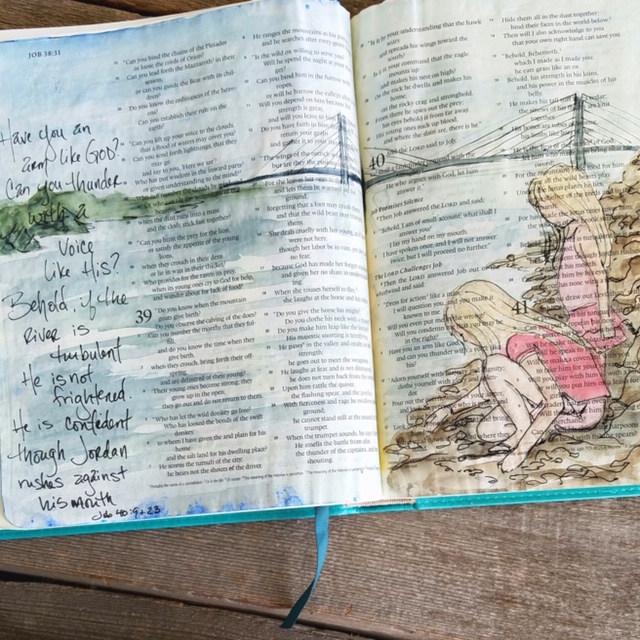 I've fallen in love with watercolor for its quick and beautifully loose color. It encourages me to let go of perfection and embrace the impression of the story instead. The point is to record God's faithfulness and love, so I don't let myself get hung up on drawing hands or faces correctly. It's been transformative to process both good and challenging times this way. Taking time to tell His story in my life often leads me to a better understanding of my circumstances. It helps me to hold on to the reality of His goodness and love when life threatens to overwhelm me. One day, perhaps, reading about our story and God's faithfulness will bless my kids, but in the midst of this chaos of a young family, it is a real and present blessing to me to page through and remember. My Visual Faith time is prayer, art, family and story, but it's also been a powerful tool in a time of Spiritual battle, and I thank God for this time with Him!