November 2018: Haley Smith
Haley Smith – Stepping outside our comfort zone.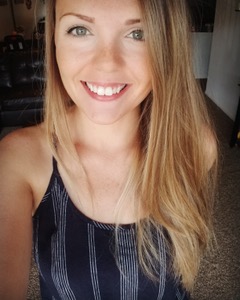 Hi there, my name is Haley. I live in the "land of 10,000 lakes" with my sweet husband of 4 years. I am a stay-at-home mama to our beautiful 1 year old daughter named Bonnie. She keeps us on our toes and floods our hearts with immeasurable joy. I have been walking with the Lord for 12 years but just recently was introduced to the wonderful concept of creating art in your Bible.
My Bible journaling adventure started about a year ago. I was in need of a scrap book so I stopped by Michaels, and while I was there I stumbled across a "Bible journaling kit". I have always loved taking notes and highlighting in my Bible, so I eagerly purchased the kit thinking it was going to be full of highlighters, pens and pencils for note taking. I opened up the package and there I found "gelatos". I had no clue what these little things were and after 30 minutes of experimenting decided I would hop on Youtube and find a tutorial on how to use them. It was then that the beautiful world of Bible journaling was opened up to me and I was SO excited.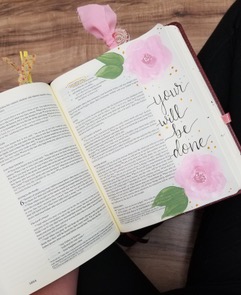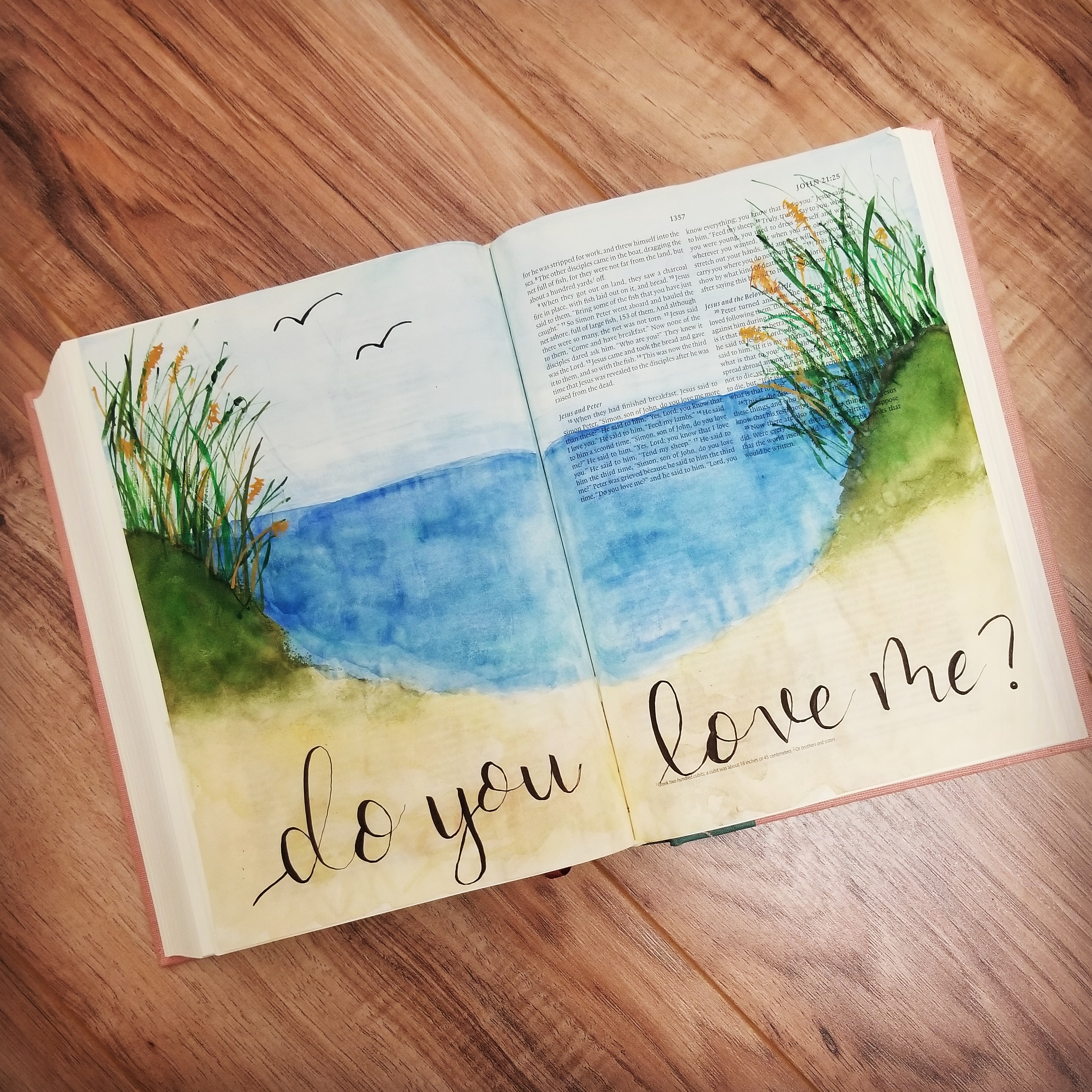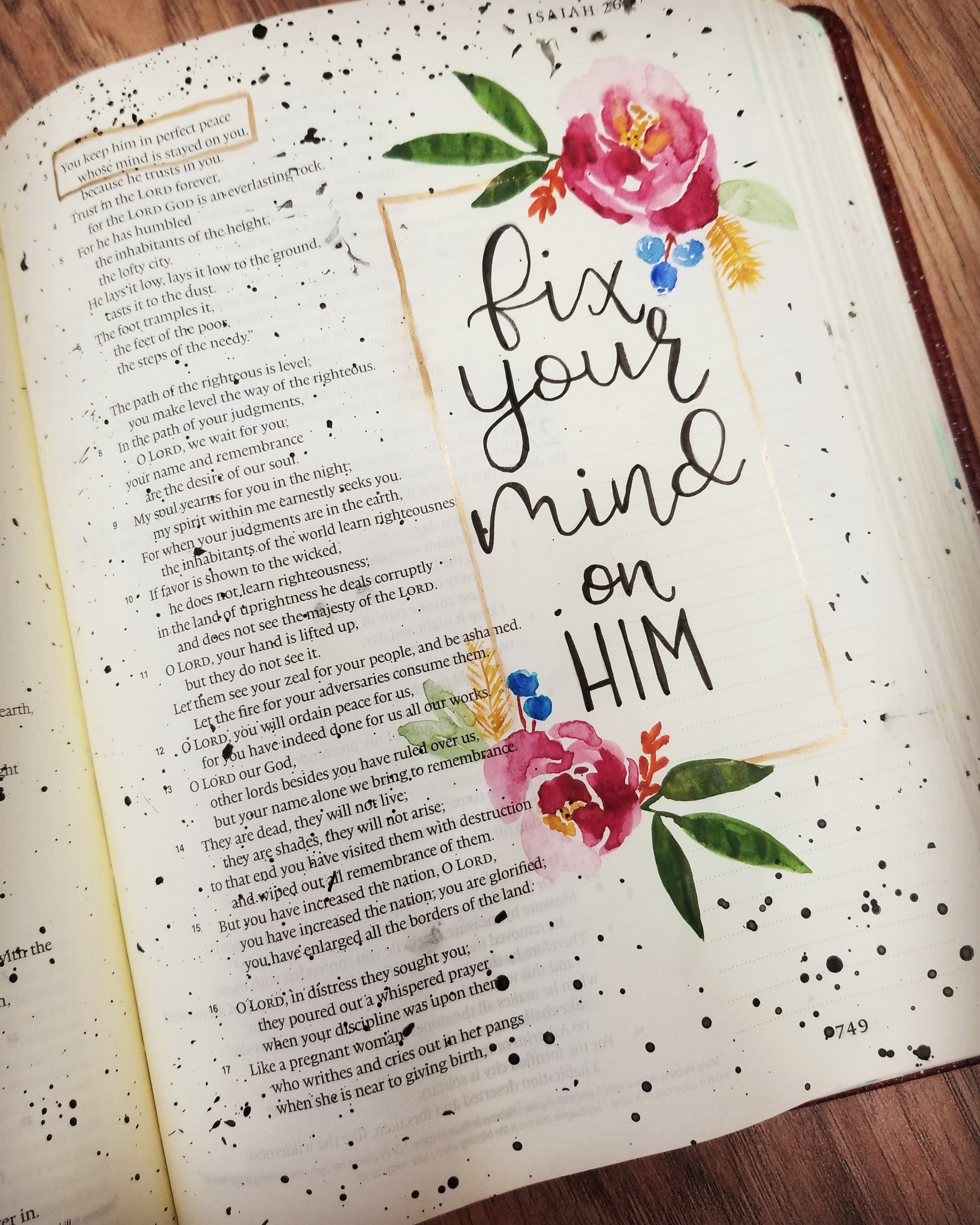 I honestly didn't have an artistic bone in my body and I still chuckle when someone refers to me as an artist. Taking the plunge into creating art in my Bible was a nerve wracking one. I bought my first journaling Bible in February 2018 and starred at it for months. I thought for sure I would ruin it with my "art" and so it remained on my shelf, empty.
That spring I went through a season of heartache. I was surprised by a positive pregnancy test and then even more surprised by a miscarriage. My heart was broken, my faith shaken and there sitting on the shelf was my empty journaling Bible. It was time. I released my grief in the form of creative worship and I haven't stopped since.
I was very apprehensive about sharing my journaling on social media. Like I said before I have never considered myself artistic and so I felt slightly embarrassed to display such a vulnerable part of myself on a public forum. However, I kept feeling the Lord's prodding and so I took that leap of faith and it has been such a spiritual awakening for me. There are so many women in this community of Bible journalers to learn from and grow with. I love worshipping the Lord in creative ways and hiding His word in my heart with every stroke of my paint brush.