PATTI HOLMES:  

 
God handed me the gift of lettering.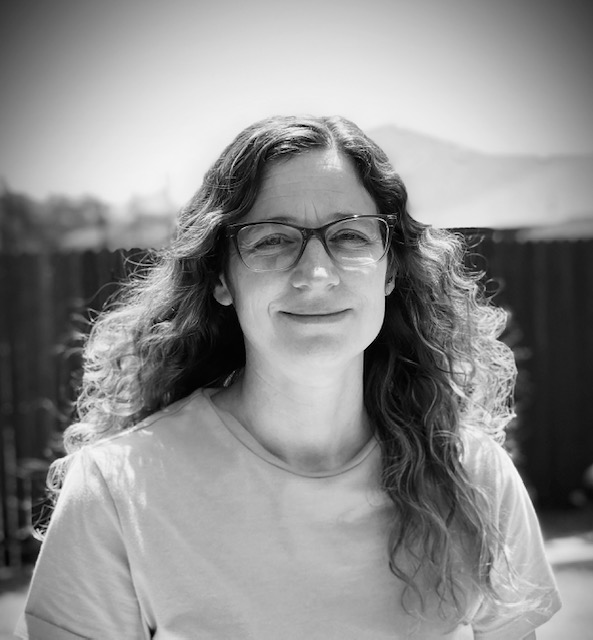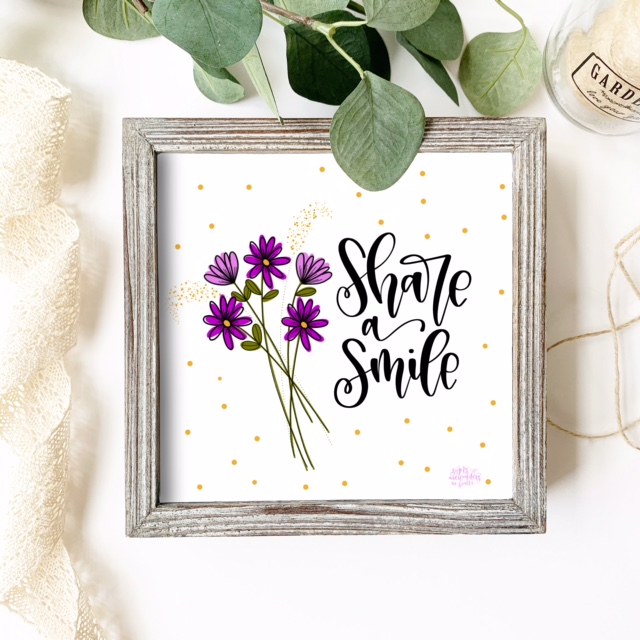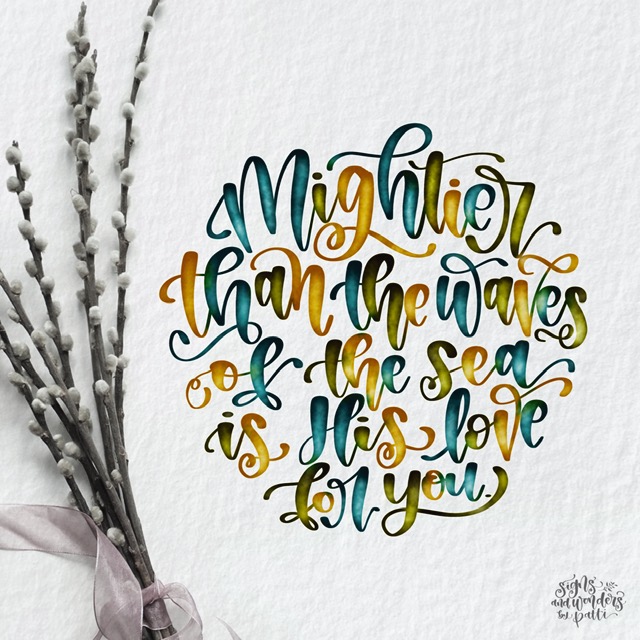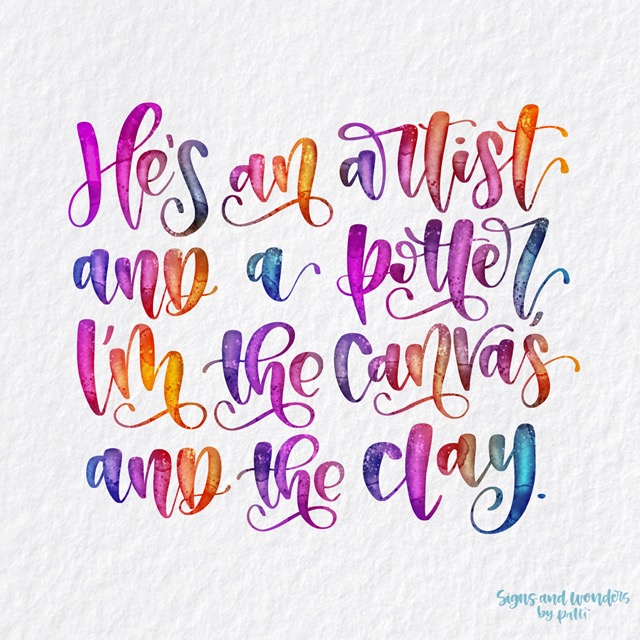 Hey there.  My name is Patti Holmes.  I'm married to my teenage sweetheart and we have 11 children, 1 daughter-in-law, and 2 grandchildren (so far).  I often say I live the abundant life-abundantly loud and messy, but full of energy and never boring.  You can usually find me creating something, hanging out with my family, or dreaming about combing the ocean shores for sea glass. 
I've always loved art but never thought it was something I could do.  In my twenties I took a few watercolor classes.  As my family size grew, so did my priorities and art was put on the back burner, but always simmering on low.  Around three years ago God handed me the gift of lettering.  I have done my best to be faithful in honing my skills.  Since my life is oozing with opportunities to build my own character I get up before the birds almost everyday, to drink a latte in the quiet, spend time with Jesus, and letter.  
A lettering artist is not something I call myself flippantly.  It is part of who I am, not just what I do, as are all other titles I carry.  God has used it to grow me in several areas of my life, confidence being one.  I feel like I can learn anything I want to now if I am willing to put in the time and practice.  Being able to express myself through creativity has brought a lot of healing to the broken parts of my heart. God has made us all creative because, after all, we are created in His image and He is the Ultimate Creator. 
The main tools I use to create are my iPad, Apple Pencil and the Procreate app.  I have been practicing more with watercolor.  I have also painted a few murals on my walls using acrylic paint and a Sharpie marker.  I have also been practicing Bible journaling in the Illustrating Bible.
I hope, some day, to expand my little business but for now I do occasional custom lettering, sell digital brushes, and stamps, for the Procreate app, as well as lettering guides and a few other things on Etsy.  It's exciting to see that people all over the world have purchased them! 
I'm humbled to say my work has been featured in Voyage Dallas and Loving Paper Magazine.  Through social media I can encourage others across the globe one post at a time.   Thank you for the opportunity to share a little about myself!  You can find me on social media below.