MICHELLE MCLAY
…there is no one right or wrong way to get creative in God's Word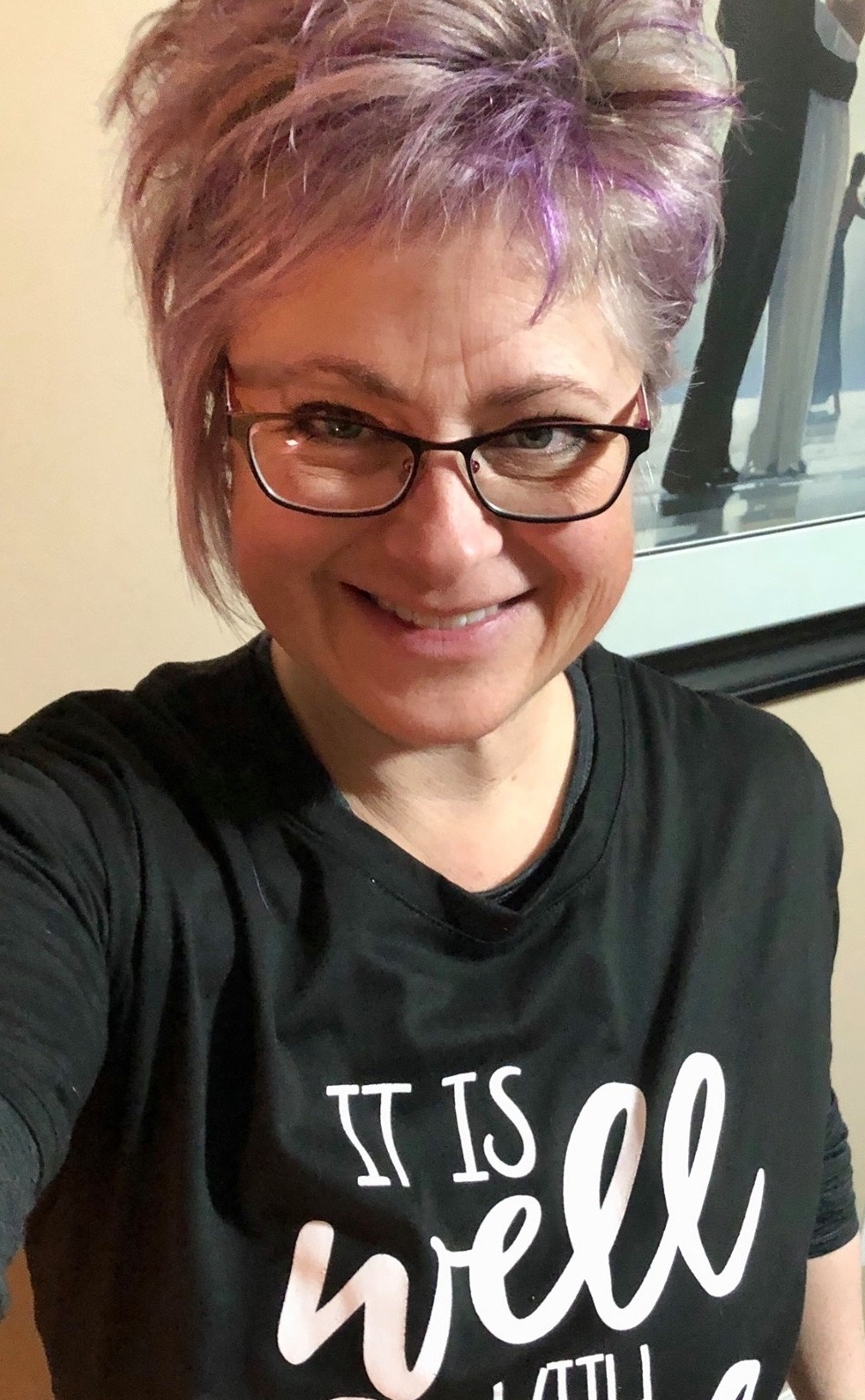 Hi! I'm Michelle, and I'm honoured and blessed to be the May 2020 feature artist at Bible Journaling Jumpstart. I live in Alberta, Canada, with my best friend and husband of 27 years, 2 young adult sons, and 2 pug-cross dogs.
Things looked significantly different earlier this year, as the world-wide pandemic of Covid19 hadn't yet begun to impact us all. My typical bio is shorter, but I've modified it slightly to better express the value of Bible Art Journaling as a creative practice and form of worship for every day, but especially for challenging times like this. I think it's unfortunate I grew up in a home that didn't mark in our Bibles. I've not only learned SO MUCH more about God's Word since I started making marks in my Bible, but I have grown a real relationship with Him.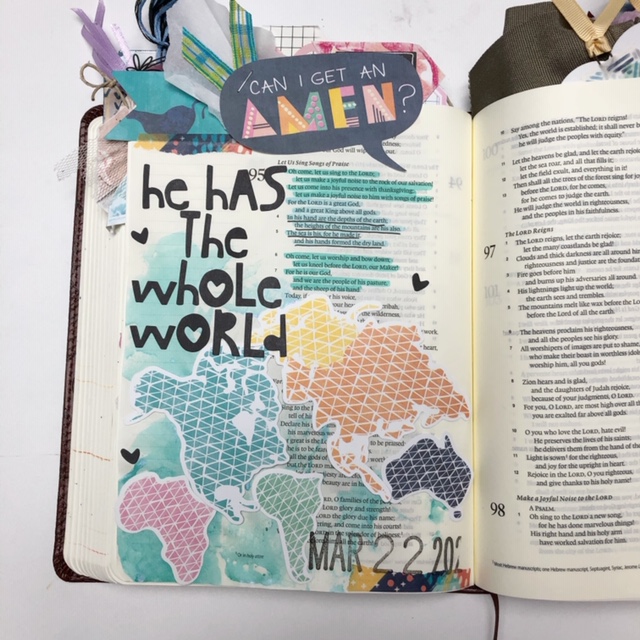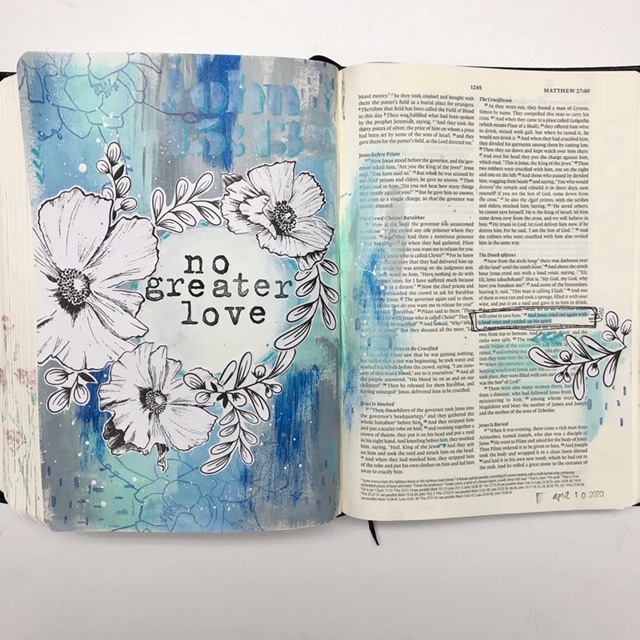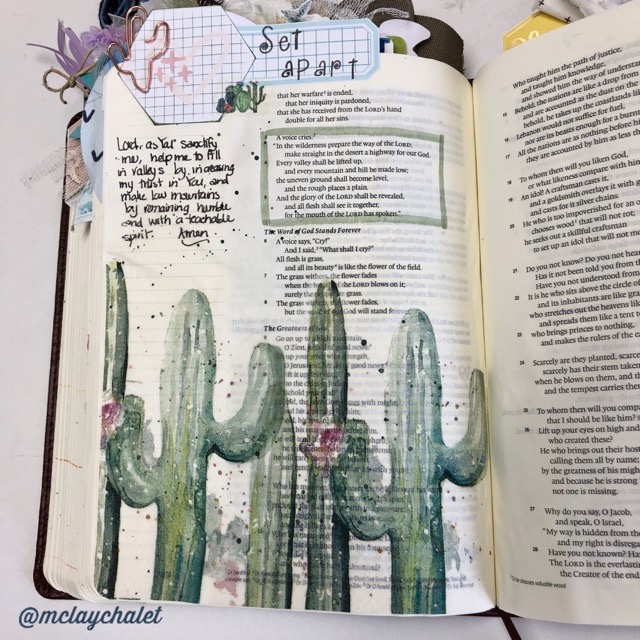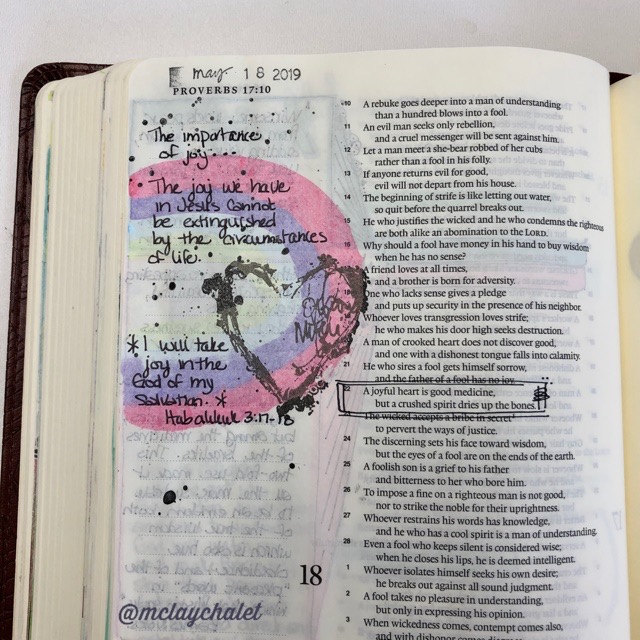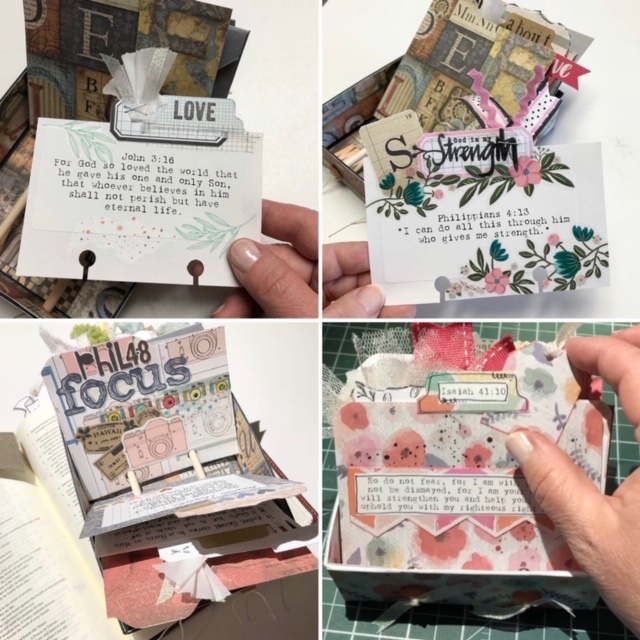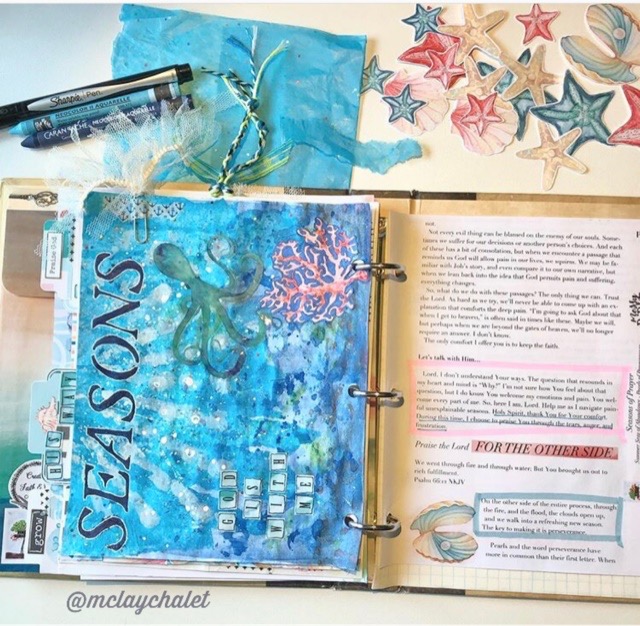 In early 2015, a friend shared an article about the benefits of journaling and I discovered Rebekah R Jones' Original Bible Art Journaling Challenge and Shanna Noel's Illustrated Faith. These amazing ladies, along with several others, are featured in Joanne & Regina's book "The Complete Guide to Bible Journaling", a must have if you don't already own it! Shortly after, I discovered some local Bible Journalers, which led to creating our own Facebook group. There, we inspire, encourage & connect with other Canadians, share about resources, and plan/host local gatherings across Canada.
I start my Bible time with prayer, asking Holy Spirit to come near as I linger in His Word. I pray He leads me in what I'm to learn from scripture, that He helps me see how it's applicable to my current life. I read, study and meditate on God's Word; sometimes following a study book or devotional, guided reading plan, prompts from a Bible Journalkit or Challenge. Or I go to my Notetaking Bible, which I'm reading slowly from Genesis to Revelation, checking Study Bibles, commentaries, original word definitions, making highlights, adding notes and prayers in the margins. This foundation leads me to my art pages.
My art process has changed over time, when I started I couldn't draw a stickman (my kids will testify)! But I've watched many excellent tutorials since, and I've discovered there is no one right or wrong way to get creative in God's Word. Sometimes I create a background using the "smooshing" technique with markers, watercolor paint, gelatos, water soluble wax crayons, or apply acrylic paint with an old gift card, wet wipe or paint brush. I might do a "heading", "title" or "key word", using hand lettering, stickers or stamping. I have developed a fondness for layered clusters of tabs and tags at the tops of my pages, other times I just put a piece of washi tape down. Sometimes I challenge myself to stretch my skills, doing doodles and sketches. Or I will trace or draw using a reference photo, then use watercolor paint or Prisma Premier colored pencils (or in Canadian accent, "pencil crayons") to fill in color.
I believe if we tell God we want to spend this time with Him, connecting creatively in His Word, He will answer with a resounding YES! And so with His help, I've made it a priority. I make time to be creative and do Bible Art Journaling as often as I can, because it fills my cup so that I can be a blessing to others, but it also allows me to share the benefits, to spread joy in these challenging times. I love being able to flip through pages later and see my prayers, sometimes hidden behind tips in, the most private ones in separate prayer journals. I love to re-read my praises to God and notes in the margins, a valuable reminder of what I was learning in that season. I hope to encourage you to try this: underline or highlight a word, make a doodle, use some stickers, make notes or prayers in your margins. Just start!! And then share Bible Art Journaling! You may live where you don't know others who "art in their Bible", let that be your mission field. Share your Bible pages everywhere. Let's use this to start a fire in every person's soul, to shine the Light of Jesus everywhere.