May 2019: Amanda Hargrove
Amanda Hargrove – In that instance my life would change.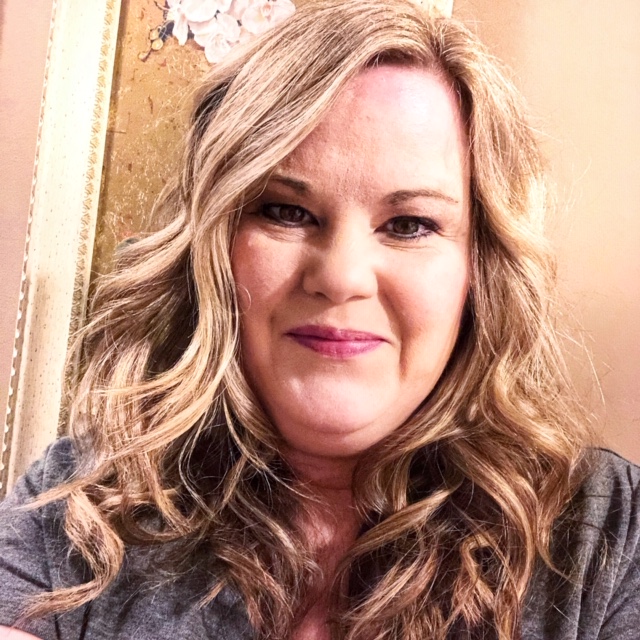 My name is Amanda Hargrove and I have been married for 25 years (in June) to my wonderful hubby Andy. We have two beautiful kiddos, Adam (18) and Alayna (12)
I did hair for over 20 years and loved it but decided I needed a change. I currently work at my daughter's private school, in the cafeteria, and serve lunches everyday.
The Lord introduced me to Bible journaling in March of 2017. I fell in love with a photo someone had posted on Instagram and I immediately had to know more! What was this art created in someone's Bible?  The Lord spoke to me that instant that my life would change. I started to do some research and had to know more about this art in the Bible. I found that when you combine the Bible with Bible study, devotions, and craft supplies, it can truly change a person. I went from a Christian who barely prayed, to praying everyday.  From only opening my Bible on Sundays, to CRAVING to read it, study it, and apply it daily to my life. I can truly say the Lord showed me that I could have a creative outlet and worship Him all at the same time.  Because of that, I have a personal relationship with Him that I never had before. For that I am forever grateful. Jesus is my salvation.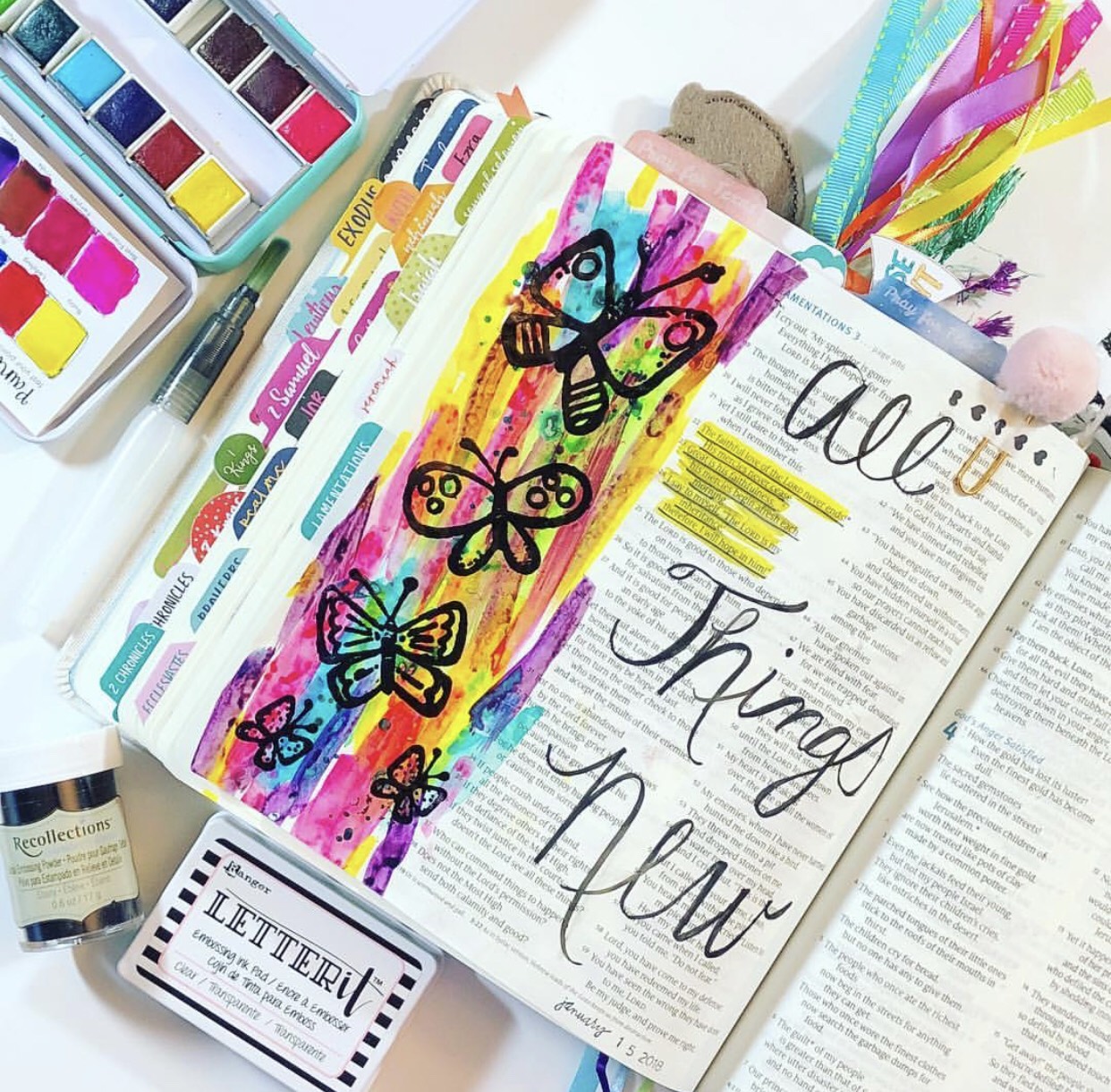 I love to use watercolors and acrylic paints when I Bible journal. I have also fallen in love with digital printables and printing them out on clear sticker paper. This makes for an easy and quick journaling session if you are in a hurry!  My Bible journaling time is a way for me to worship Him, meditate on His word, and to reflect what I learn by using the creative talent He has given me. I have gained so much from it!