March 2019: Pauline Moncada
Pauline Michelle Moncada – finding my way back to God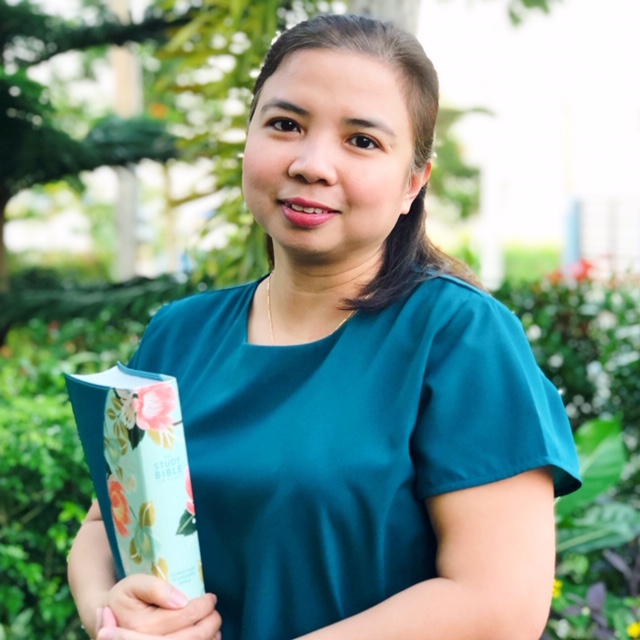 Hi everyone! I'm Pauline Michelle Moncada. You can call me Pauline or Pau. I'm from the Philippines and live with my husband, Jon and our two teen girls, Julianna and Jessica. I have been a stay-at-home mom ever since I had early contractions during my pregnancy with my first daughter. Since then, I dedicated myself to taking care of my husband and my girls. I love to cook for my family, I love to do Bible journaling, digital scrapbooking and painting.
As a mom, I often look for ways or hobbies which can enrich me and my love for arts. I've discovered digital scrapbooking. With my skills in Adobe Photoshop and my love for taking pictures and the arts, I have been a layout artist for a number of Digital Scrapbooking designers.
A lot of trials, storms (both literally and figuratively – as we were hit by a flashflood last 2009), and problems came into my life. I easily lost my interest in my hobby.
Then, after a while, I discovered watercolor and acrylic painting. My passion and love for the arts came back and brought happiness in my life. Between taking care of my girls and doing household chores, painting gave me a reason to have time for myself.
Then while thinking everything's going my way and feeling happy, another trial came into my life. I purchased my first Bible journal in 2016 when I was struggling with a deep hurt after a close friend and a relative of mine betrayed me. I had been struggling with anger, hurt and forgiveness during those times. It was a roller coaster ride for me. Some days I'm okay and smiling, then some days I'm crying and praying a lot. During those times, I found my way back to God. I'd been so busy with my family and my hobbies that I'd forgotten to open my Bible. I'd pray and go to Church, but I wasn't a Bible reader.
All my struggles and hurts were only wake-up calls from God reminding me that I should prioritize Him more than anyone and anything. I tried Bible journaling and did my first page June 22, 2017 on my NIV Bible journal. I started using die-cuts that I bought from the nearest bookstore, washi tapes, alpha stickers and watercolor. I felt a deep kind of joy and peace doing the first few pages on my Bible Journal.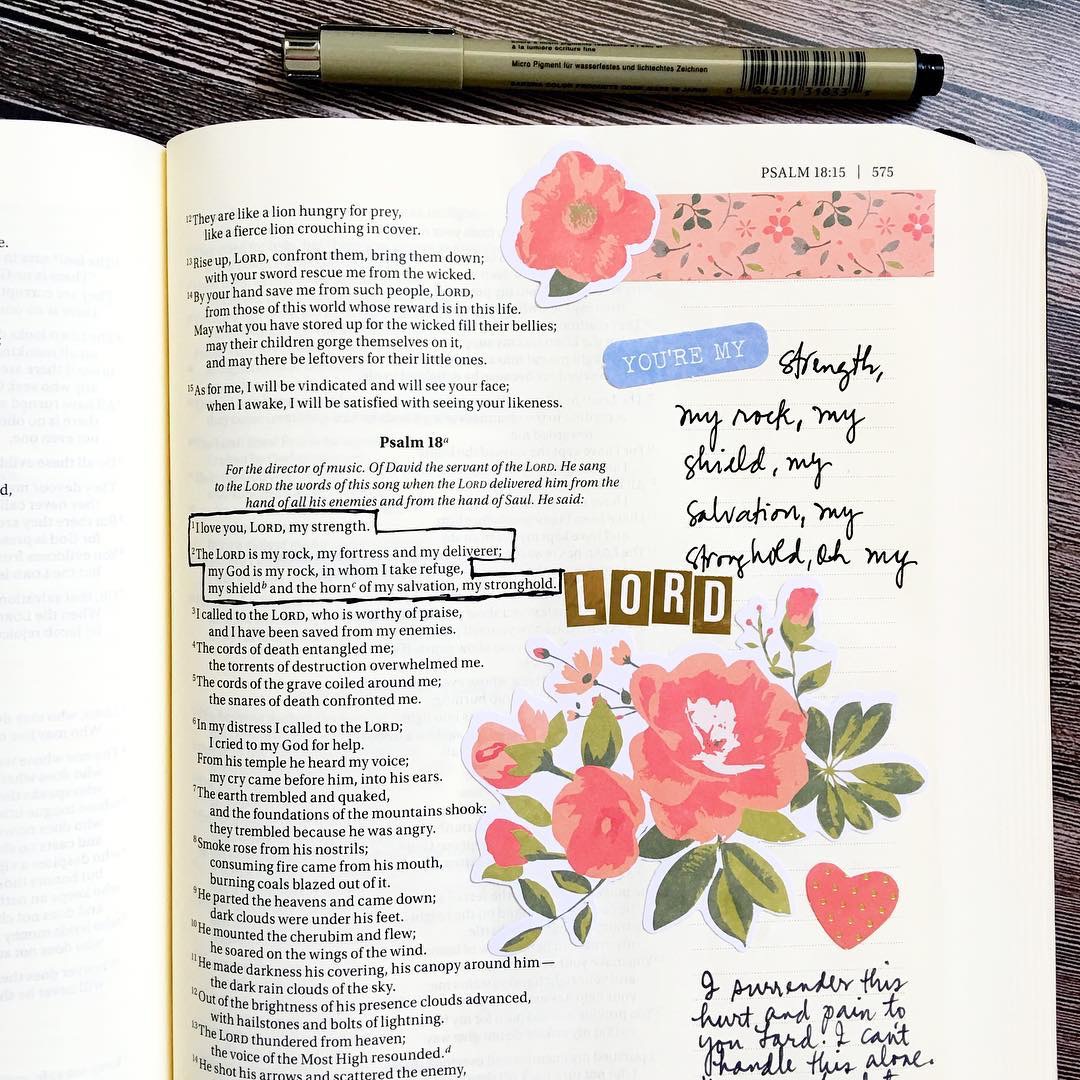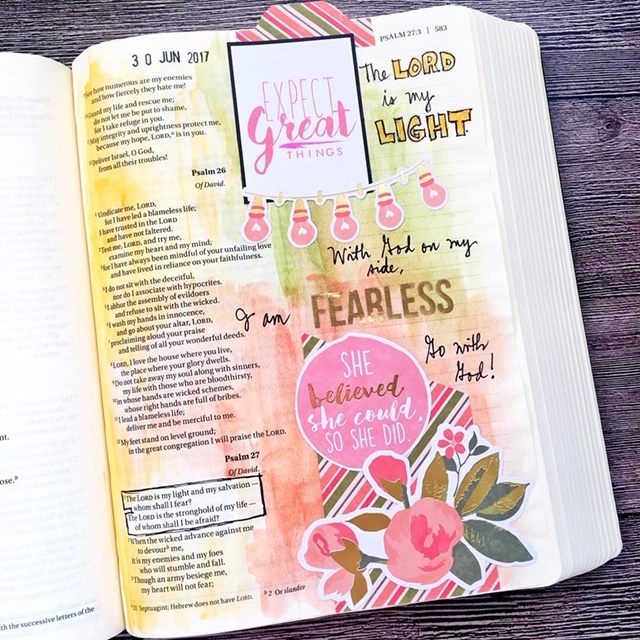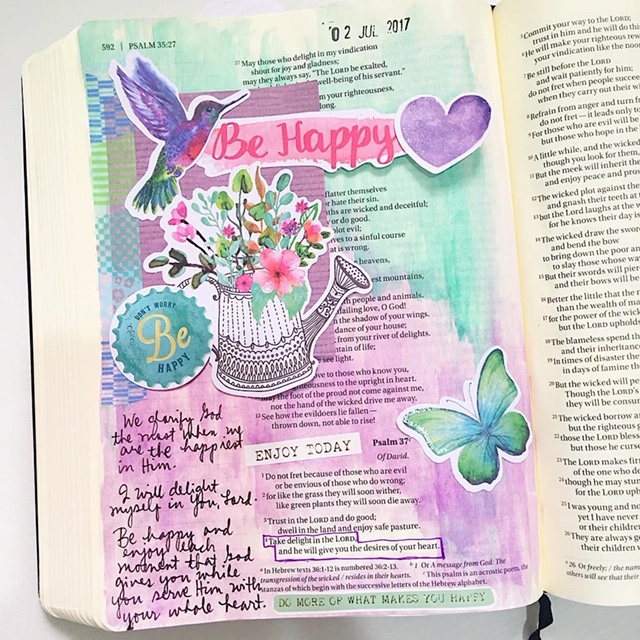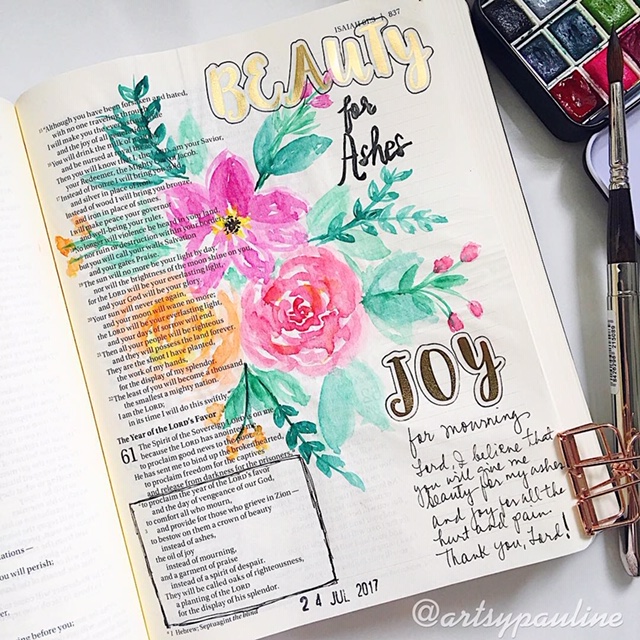 I'm really happy diving into God's Word and I can feel that God is happy with me that I can prioritize Him and use my love for scrapbooking, painting and arts in worshipping Him and growing closer to Him. Now I dedicate the first hours of my morning reading God's Word and worshipping Him through Bible journaling. How awesome it is that I'm able to incorporate my love for God and His Word and my love for arts into one, through Bible journaling.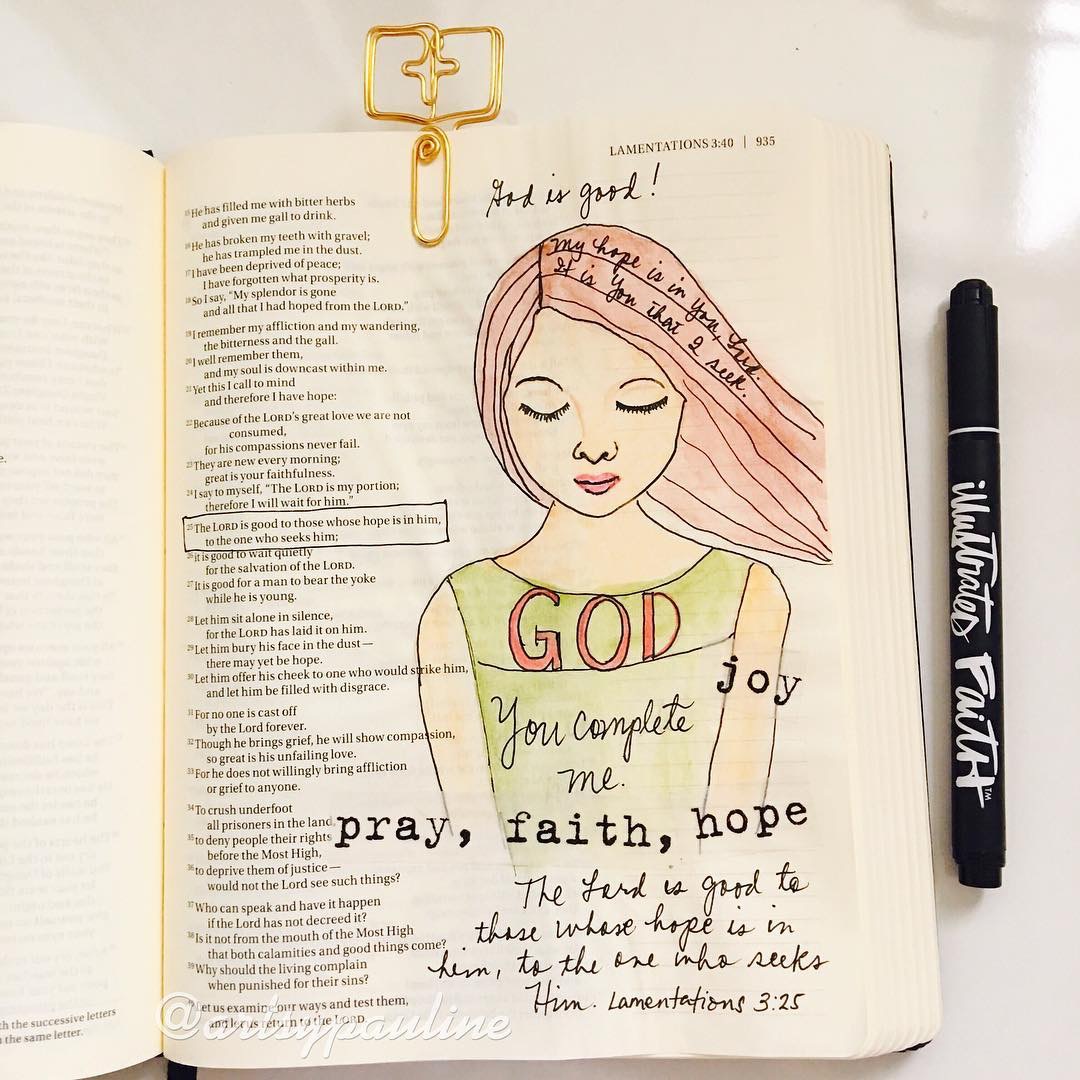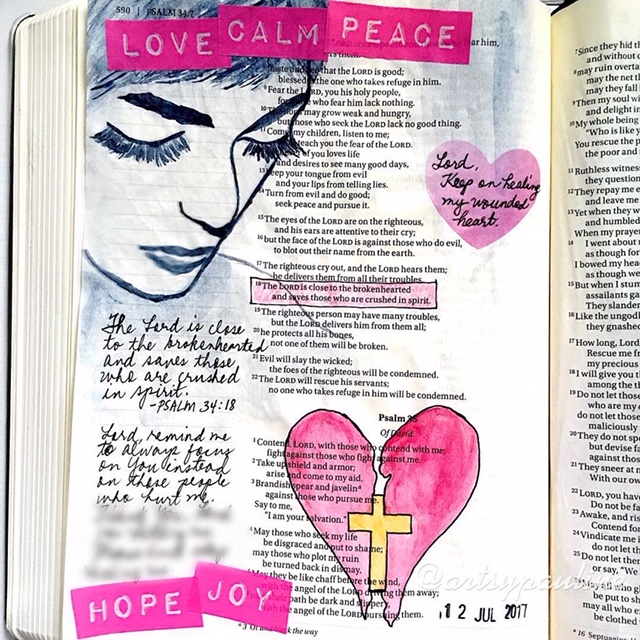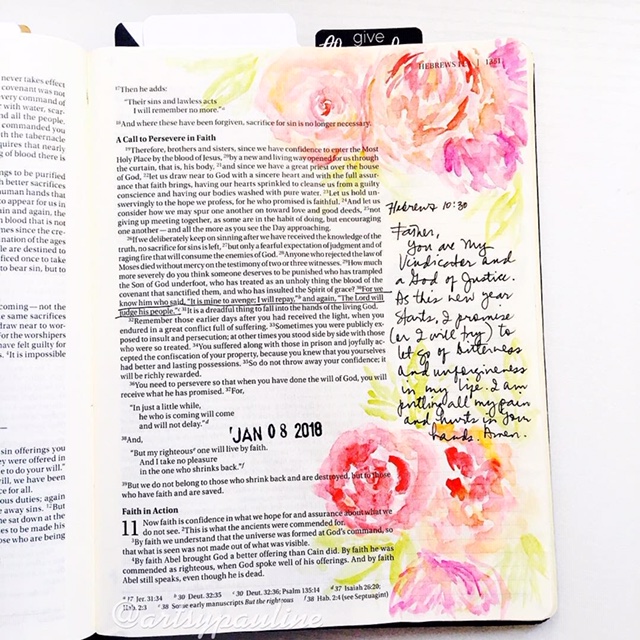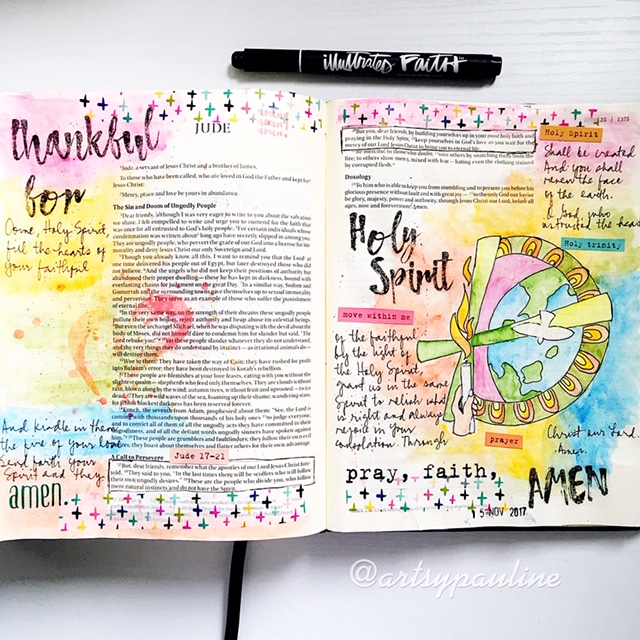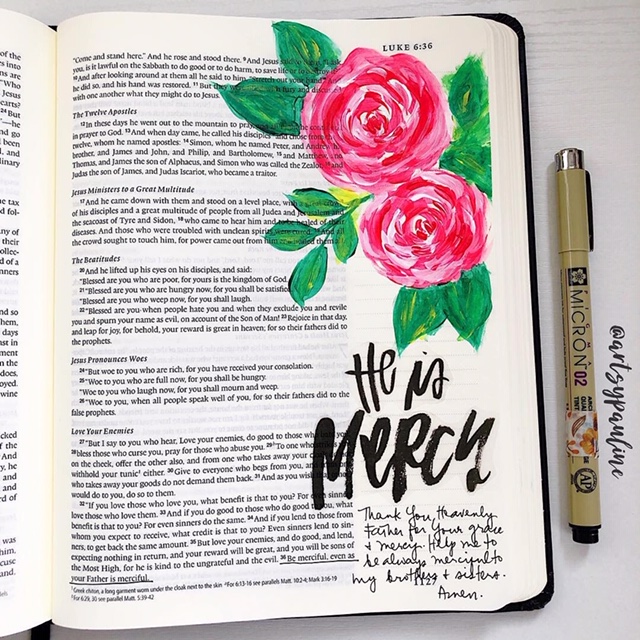 As I struggle with the hurt of the past, I ask God to continue to work on me and heal my heart. Through reading His Word, I can feel Him and His loving touch of comfort and healing. Bible reading and journaling have been a vital part of my day. And as I ask God to heal me, I also ask Him how can I help those people who are also hurting.
God guided me in setting-up my Etsy shop and whispered ideas in my heart so I can encourage other women to have more reason to open their Bible as well as help my husband in providing for our family with my small business.
These are the pages using printables from some of my favorite kits in my etsy shop.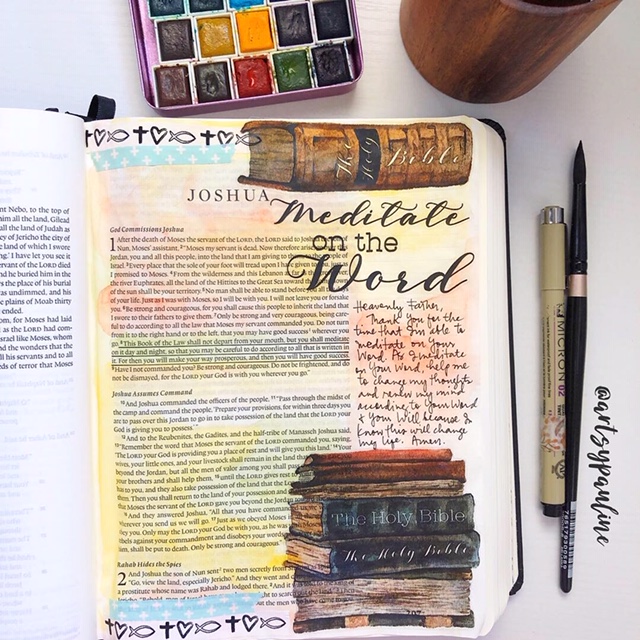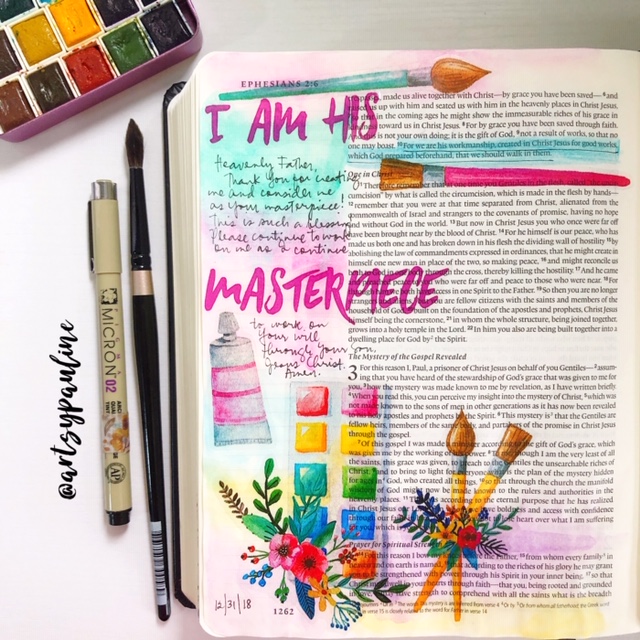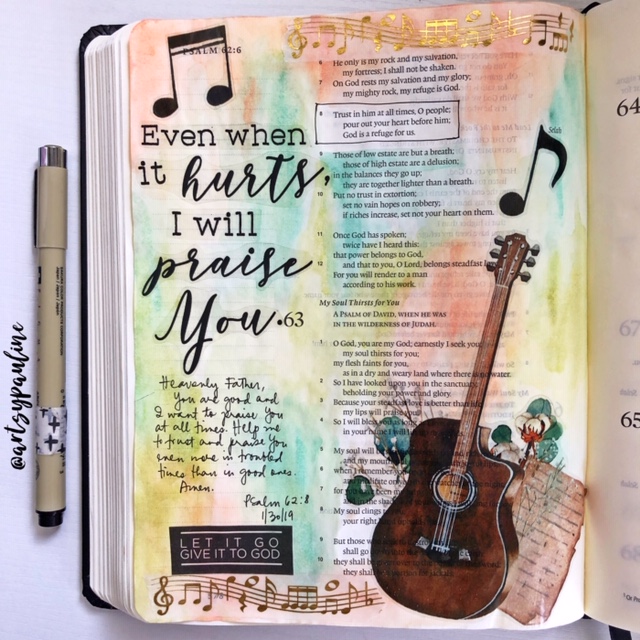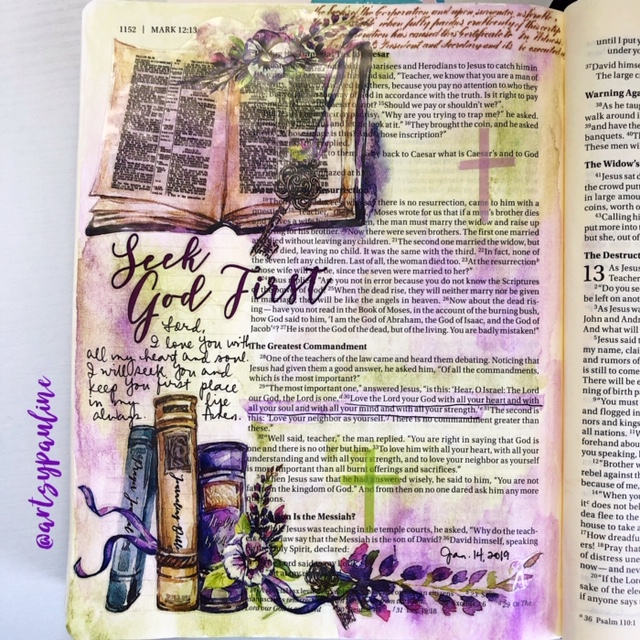 Every kit and every page that I make comes from my heart and are always personal. I find joy, peace and healing in reading God's Word and doing Bible journaling. And I encourage every one to do the same, to seek God first because God is the Only One Who matters and Who can help us in our time of need.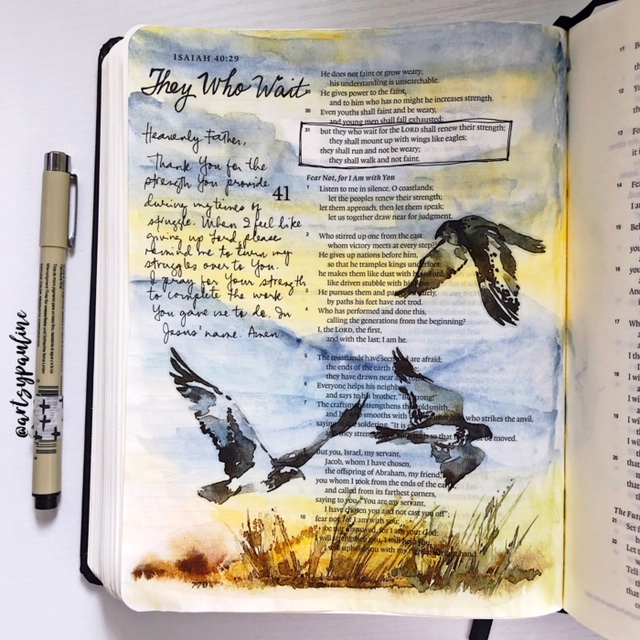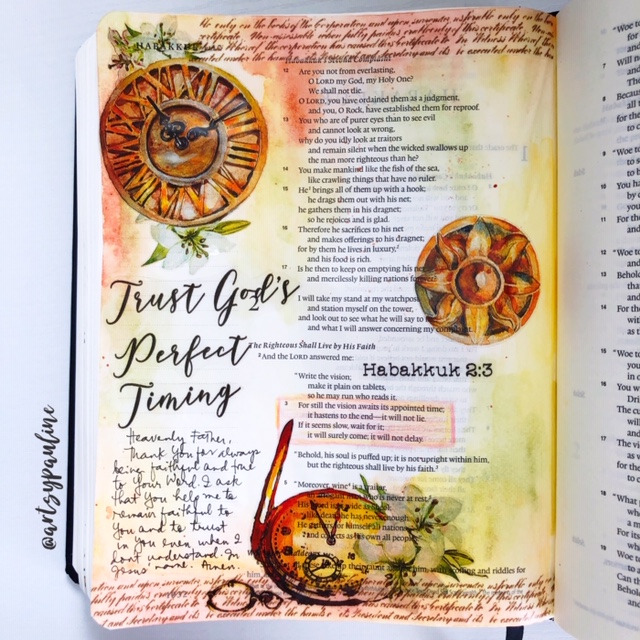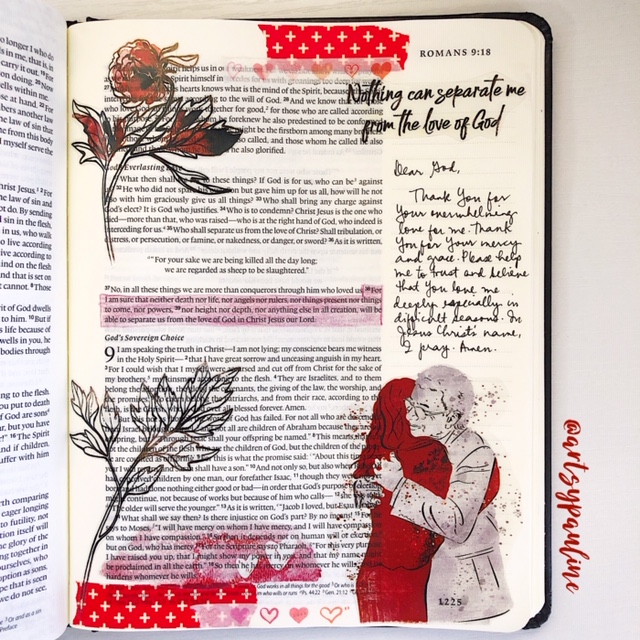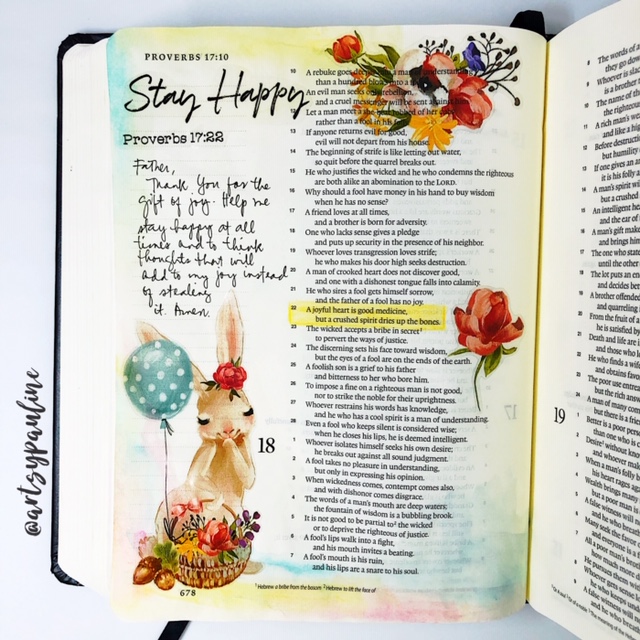 I want to provide beautiful and reasonable Bible journaling printables so that it would be easier for us to journal and we will have more reason to open our Bibles. God and His Word changed me and is still transforming me. I am so grateful everyday for the opportunity to open my Bible and worship Him through Bible journaling. Please check-out my Etsy shop for Bible journaling printable sets: thefaithfulheartshop.etsy.com
You can see my other Bible journaling pages at:
Instagram: @artsypauline and @thefaithfulheartshop
Facebook: The Faithful Heart Shop
Pinterest: The FaithfulheART Shop
Thank you so much Joanne and Mary Anne for this opportunity!
To God be all the Glory!
Many blessings,
Pauline