MELISSA BOS  
…growing in this journey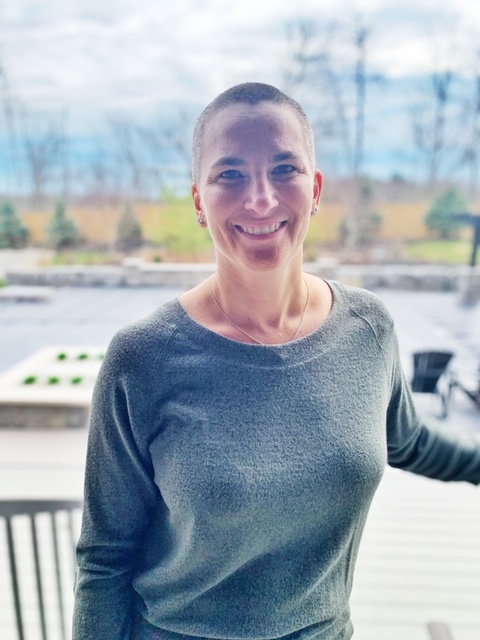 Hello friends! My name is Melissa and I am so excited and very humbled to be the July artist of the month at Bible Journaling Jumpstart.
My home is in Fenwick ON Canada, with my amazing husband and two teenaged children. While I have no formal training in art, I have always loved to be creative. In 2016 I came across the concept of doing art in my bible and I have to say I was all in. I bought all the supplies and of course I have Joanne's book, "The Complete Guide to Bible Journalling."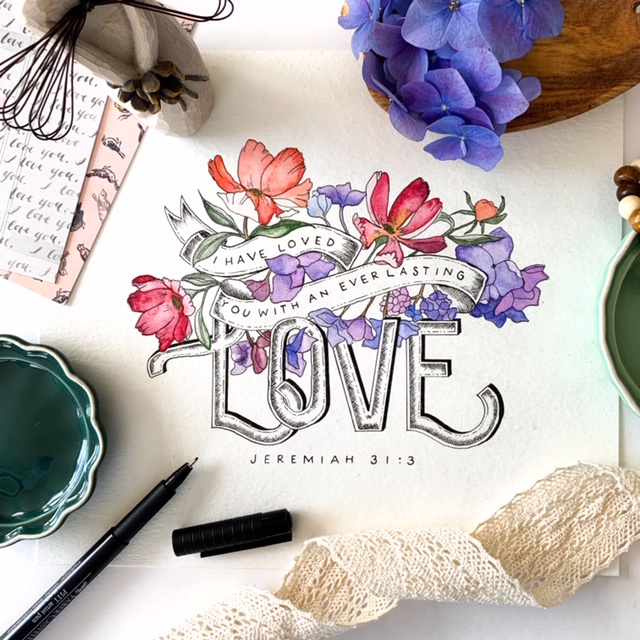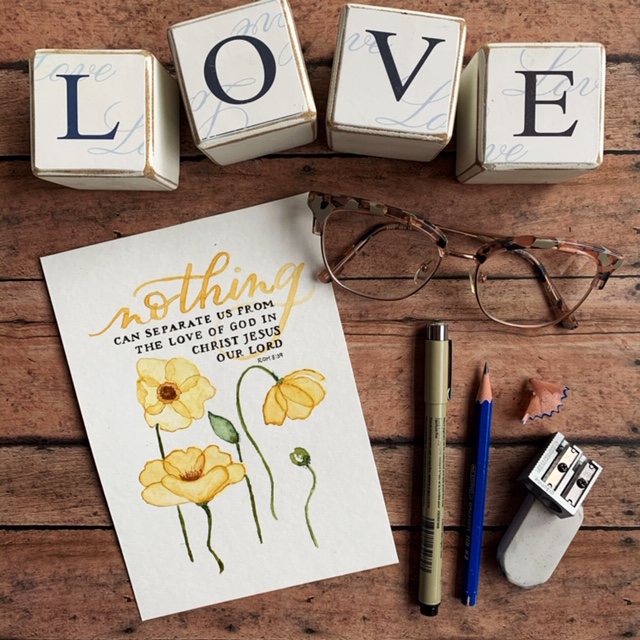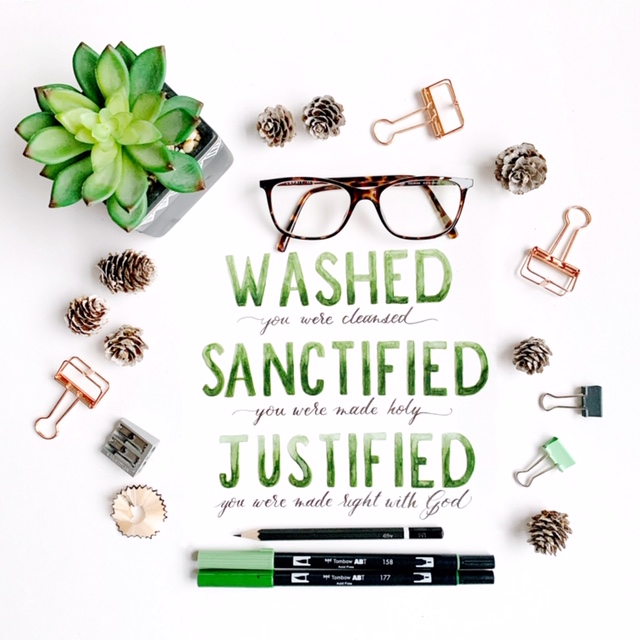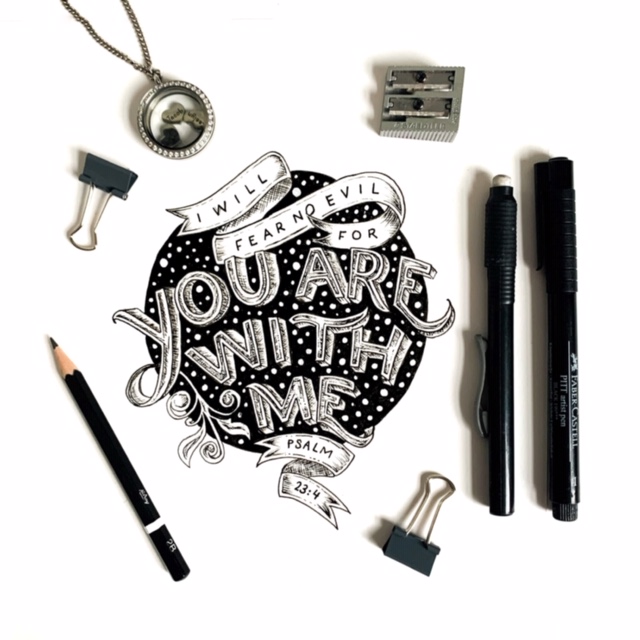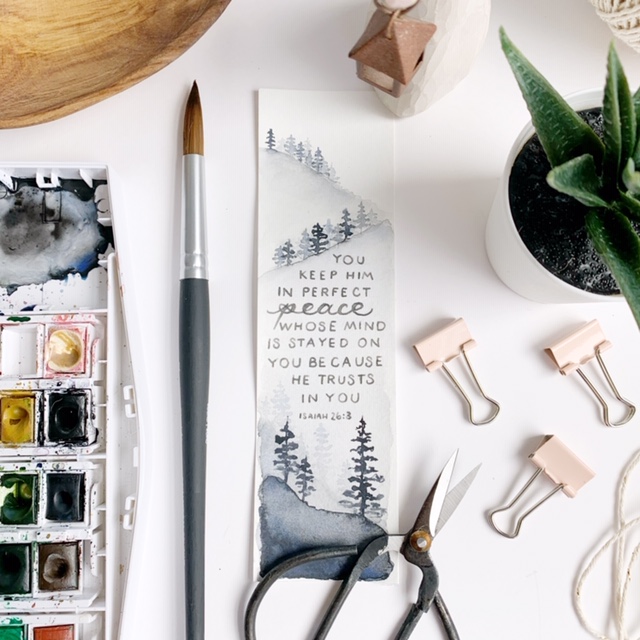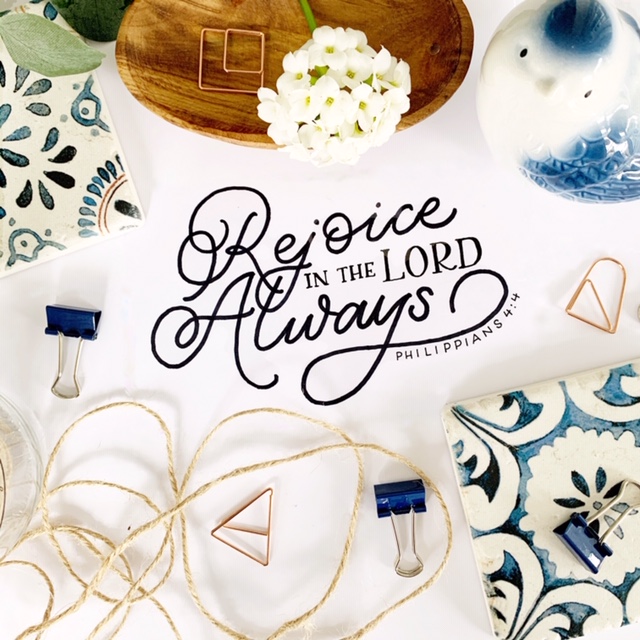 As I began diving deeper into this beautiful form of art, I became fascinated with typography and calligraphy and I started honing these skills in particular.
As I followed different artists on Instagram I became aware that there was a huge journaling and lettering community. At one point I stumbled across a lettering challenge called #30daysofbiblelettering and I began to participate "secretly." I didn't post any of my art the first round that I followed. I did not want this journey to become about followers or the number of likes. Anyone else relate?
It was actually my dad who started posting some of my work and he is the one who gently nudged me (unknowingly) to start an Instagram account. And that is how @letteringunderhiswings came into existence!
I could not have imagined the wonderful Christian lettering community that was waiting for me on the other side! I have been inspired, encouraged and blessed by so many lovely artists who all have a common goal to glorify God through their gifts and talents.
I have been extremely blessed with time to put into growing in this journey, and I currently try to work on a scripture a day to letter. I like to read a verse in its context and then decide which words I would like to emphasize and from there a composition is born. Often I will gather inspiration from other artists and try to make it my own! I love to do photography and working on flatlays to present each piece uniquely is something I really enjoy. But the most important part of the process is actually digging into God's Word. I endeavour to write meaningful captions, share His gospel and glorify and honour Him in the process. My own little mission field so to speak!
Friends, I never would have ever imagined the impact this journey would have on my life. Being able to dive deeper into the Word and reflect on God's goodness and grace through this creative process has been an immense blessing. My desire is to be able to share God's Word, the gospel and His promises through my art, but I also love being inspired by others and also to encourage other artists on a similar journey. If you are considering diving into this beautiful creative process of Bible journaling and lettering…DO IT! And reach out to me; I would love to encourage you along the way! Remember it is about the process (not perfection). Be gracious to yourself as you grow and be prepared for God to work through you as you share His Word!