January 2019: Heidi Petterson
Heidi Petterson – in His Holy loving presence.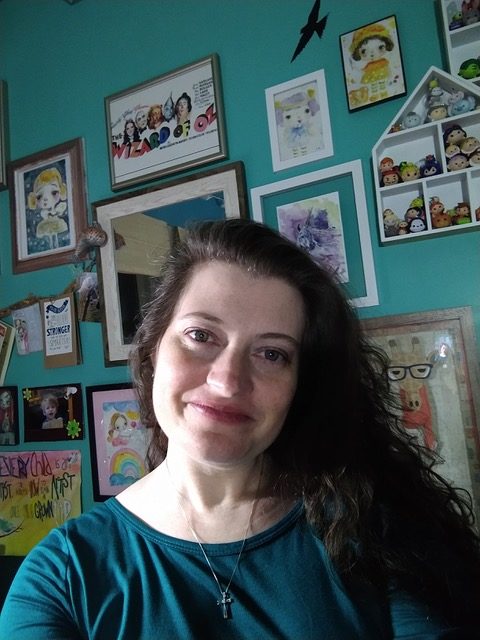 Hi I'm Heidi.  I first began Bible journaling in a journal, around the end of 2014. In 2015 I started working in a regular NKJV Bible and in 2016 I received a journaling Bible for my birthday. I have loved art for as long as I can remember and I appreciate art history. In High School I "majored" in art and worked in a variety of different mediums. I then pursued photography in college but continued art on a recreational basis.
I grew up as a pastor's kid and I loved it. I'm glad for the blessing it was in my life and continues to be in my life. I memorized scripture and was raised with God-centered values. And my Dad taught me about grace.
I had NO idea what Bible journaling was when I joined a Bible Journaling group through my church . The first week I brought my Bible some pens and a journal.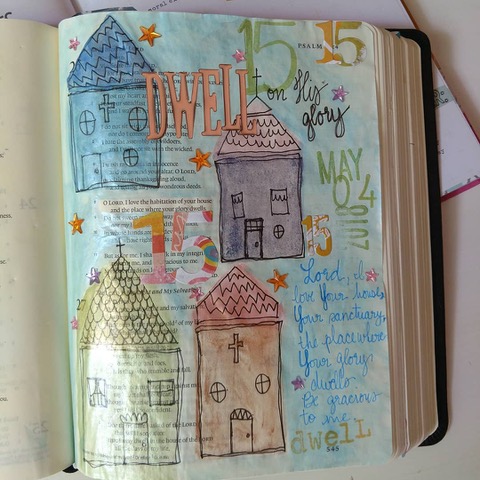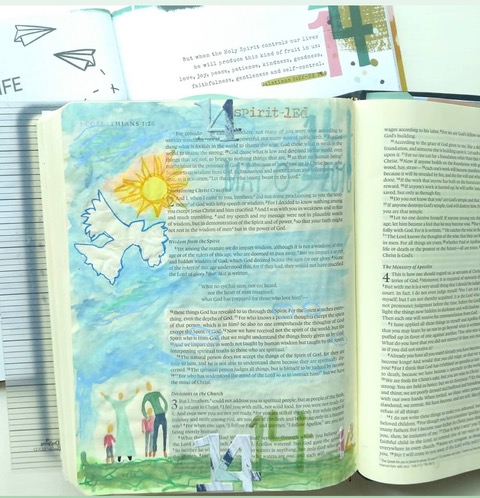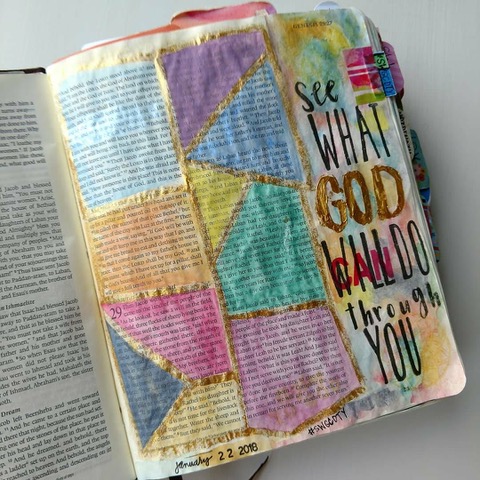 I thought we wouId be reading through the Bible and journaling our thoughts, prayers, praises, and what God had taught us. I had no idea art was involved, let alone that it couId be part of my journaling. A whole new world of Bible ART journaling opened up to me that night and I haven't looked back!
I still have and use a few Prismacolor pencils and Grumbacher watercolors left from High School. That makes them a couple "ahem, cough, cough" decades old! It is hard to say what my favorite medium is to use in Bible journaling. I think that it is paint, with watercolor being my favorite and then acrylic. I am also a big fan of Distress Inks with stencils. Although wish my lettering was better, I am learning to embrace my own handwriting. I don't have a specific style per se, I like trying anything and everything! Gelatos are not my favorite though.
I believe it is important to meditate on God's Word and be in communion with Him daily. The important thing being to spend time in communion with Him, in His Holy, loving presence!
Heidi
@Strawberry.Audrey