January 2020: Jade Sibbles
JADE SIBBLES
 . . since I started art journaling .. life hasn't been the same.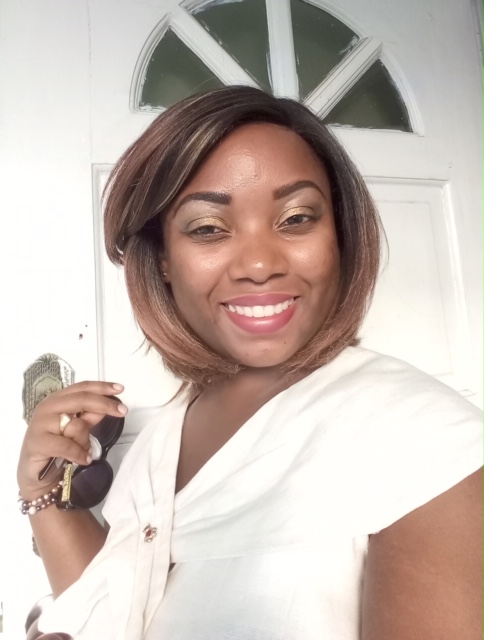 Hi there, I am Jade Sibblies. I am from Kingston, Jamaica. I am a mom to a five-year-old boy named Kyson, whose superpower is Autism. I am a child of God, a single Autism mom, a daughter, a chef, a student (I am currently doing my Bachelor's in Theology) and a crafter (I love making things with my hands). I am a very active member of my church being in six ministries, I am most passionate about Children's Ministry and Hospitality.
While I always draw and created stuff it wasn't faith-based, I was into mythical and imaginative art, with my preferred medium being Charcoal, pencil, I also love paper mache and sewing. I just love drawing and creating it's relaxing and therapeutic, it just makes me happy.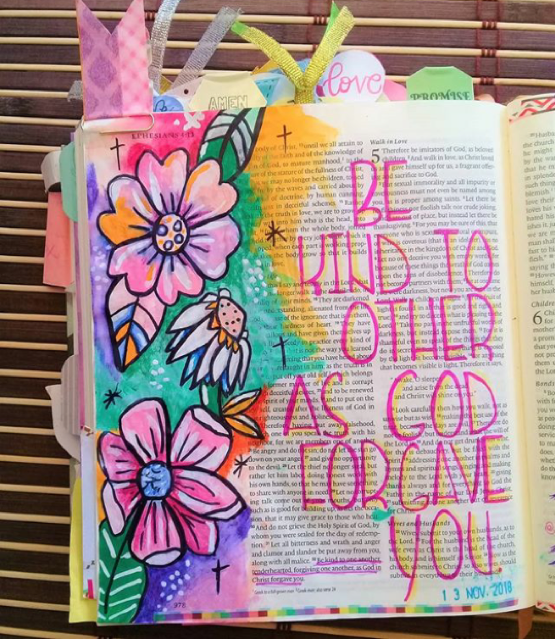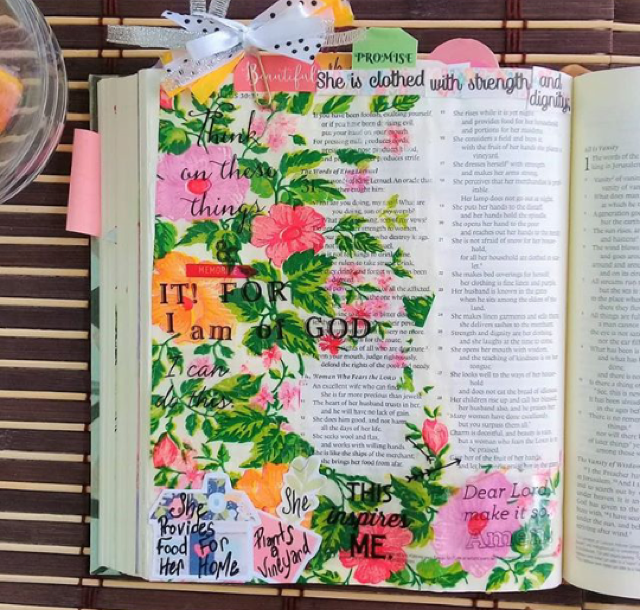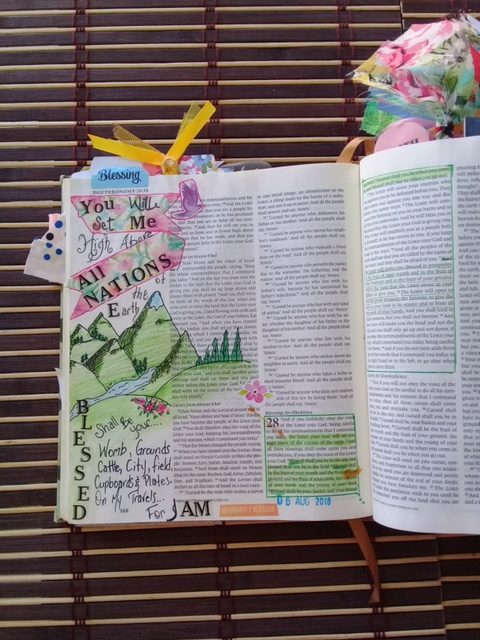 The Lord introduced me to bible journaling that is what I tell myself lol, as no one here does it (in Jamaica that is). I am fairly new to it it's has been one year and nine months since I started art journaling and let me tell you my life hasn't been the same. I got saved three years and six months ago and I had a creative block (I have been told that most of the stuff I use to draw was demonic or looked demonic) and I felt like I would never draw again.
Bible journaling for me is my safe space where I bring the word to life which allows me the opportunity to reflect and bring me deeper in the word. My biggest take away is that it's ok that I am not perfect, it's ok to make mistakes. I was always a perfectionist. I was diagnosed with an autoimmune disease a few years back and it affected my nerves, so sometimes my hands shake uncontrollably which sometimes affect the outcome of my artwork, I did a journal page some time ago in Psalm 3 where I miss spelled shield and I didn't even realize until someone pointed it out one day later and my first instinct was to delete or try to fix, but I didn't and that taught me so much. Mistakes happen they happen and I am nowhere near perfect but I am perfected in Jesus Christ.
My goal is to spread the word of God through my creative art journaling and possibly win souls for the kingdom of God.