February 2019: Jennifer Hiatt
Jennifer Hiatt – aka BeautifulGoodNews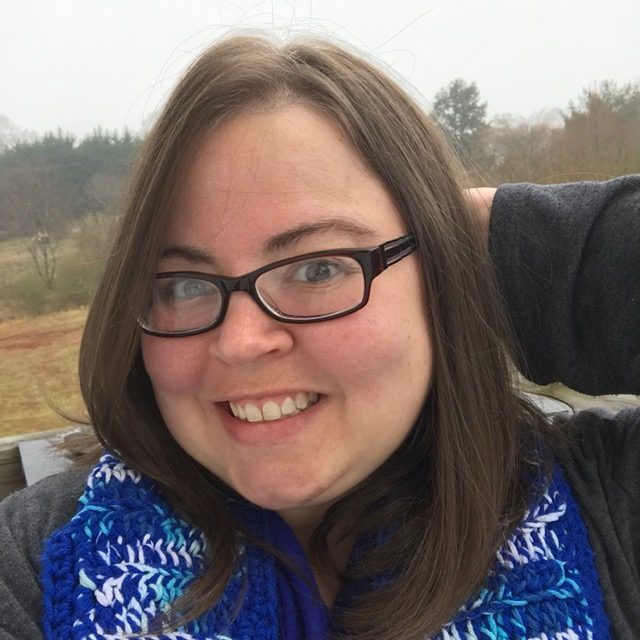 This is where I started—a $5 bible from Walmart, Crayola colored pencils, and child-like impatient scribbles. Journaling is not about talent, it's about growing in God. Praise the Lord for that.
Hi, my name is Jennifer Hiatt, but you can call me Jenn. I'm a former ministry professional who is married to the man of her dreams, Chris, and fur baby momma to three adorable Shih Tzu, Caesar, Sadie and Abe.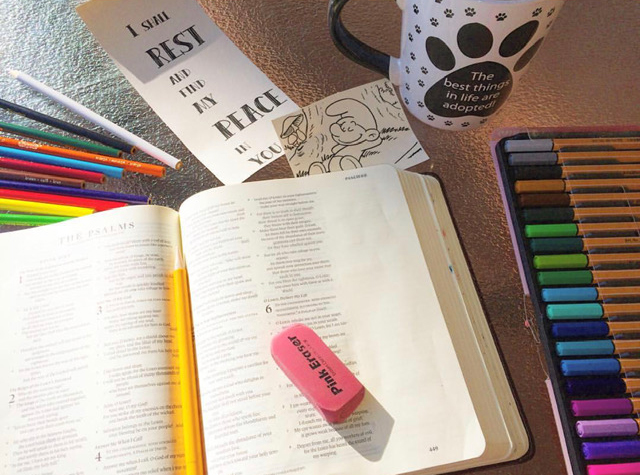 My bible journaling adventure started January 2016 after the sudden loss of a very dear woman in my life, my "mom" Mary Anne. My heart felt like it was literally crushed and it was hard to do much of anything during that time, but the simple acts of reading scripture, praying over the word, and doodling what God spoke to me kept me going, the Lord has helped me heal from and celebrate more life moments than I could ever have imagined when I picked up that $5 Walmart bible.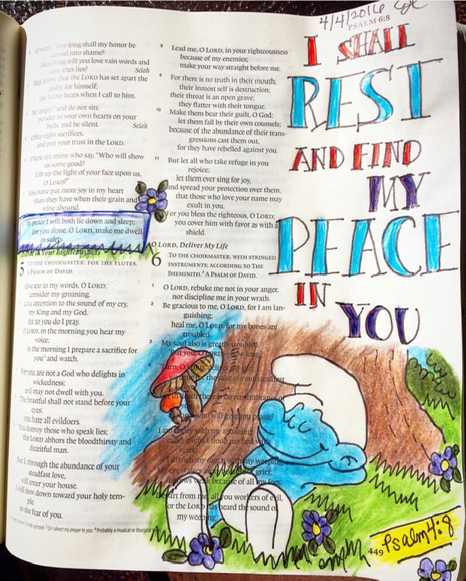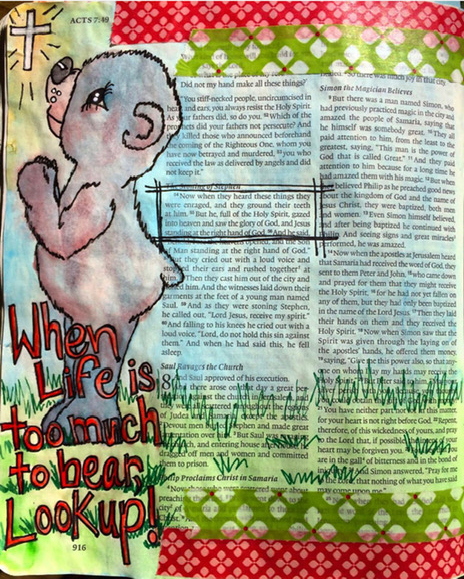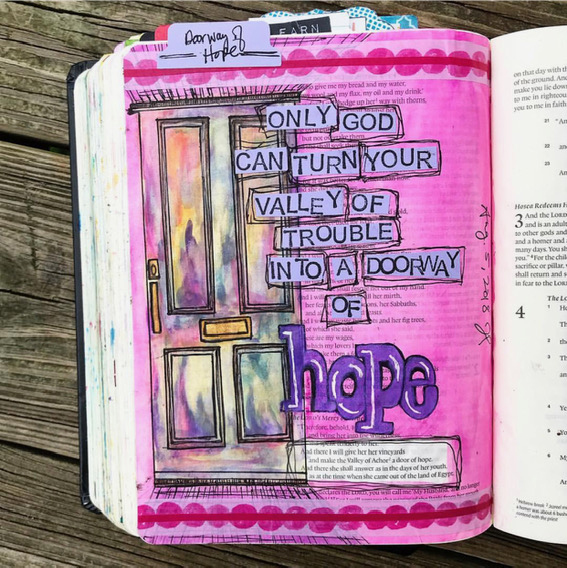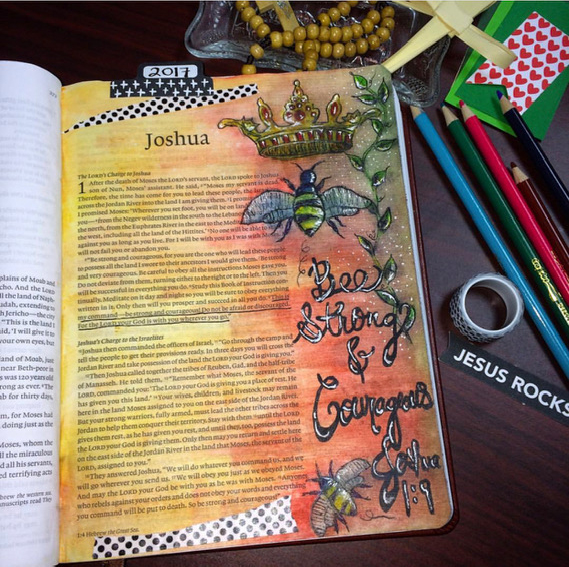 To say my world looks drastically different than it did three years ago would be an understatement. I've moved three times, changed careers, lost 50 pounds and am praying for my rainbow baby after a recent miscarriage (I'd be especially grateful if you'd pray with me). One thing is still the same, however—my passion for expressing my faith and love of Jesus through bible journaling!
These days, I've upgraded to a Crossway ESV journaling bible. I've had several other translations over the years. The Tyndall New Living Reflections journaling bible is the toughest and most durable bible I've owned so far. It holds 365+ journals. After a full year of journaling in it, I finally retired it…lol! That's the one in the middle of the picture below. So, yeah, if you want my recommendation for a journaling bible, it's that one or Crossway ESV.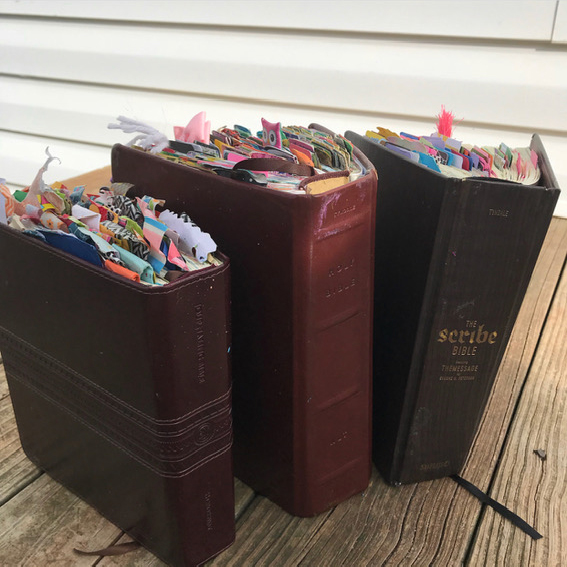 My favorite mediums to use in my journaling are watercolor, printables, and micron pens, but I've been known to use just about any and everything to journal my heart. I'm not at all hesitant to make a mess as I know all too well from my life experience that God brings beautiful things out of messes. I will admit, I've had a few pages that I got so mad about while journaling that I actually ripped them out! In those moments, I had to step away and pray about why I was journaling in the first place. God is gracious and mercifully reminded me each time that it is about Him, not me. His HeART, not mine. Im pleased to say each of those messy pages were carefully and lovingly taped back into the Bible and now hold a special place in my heart.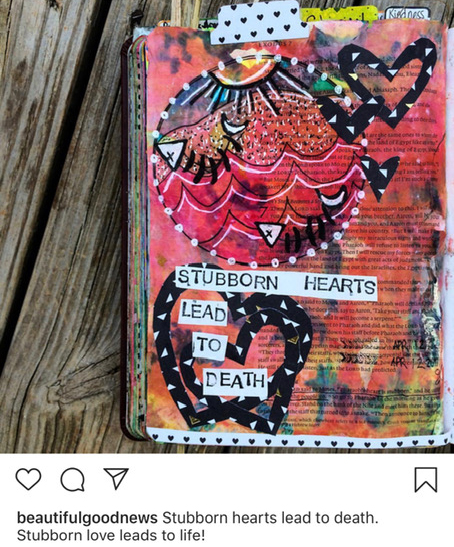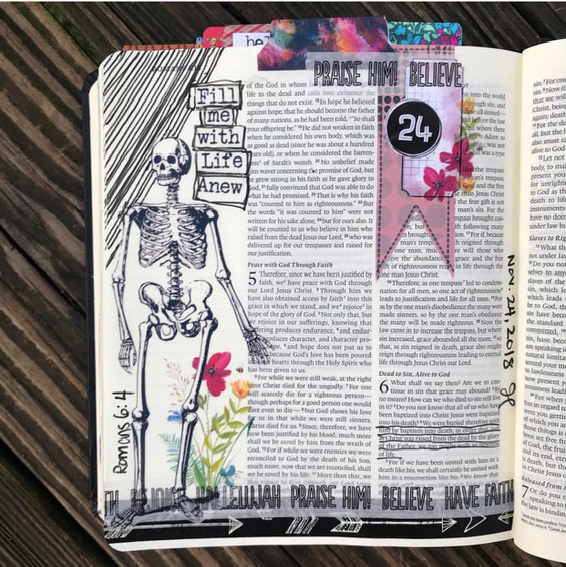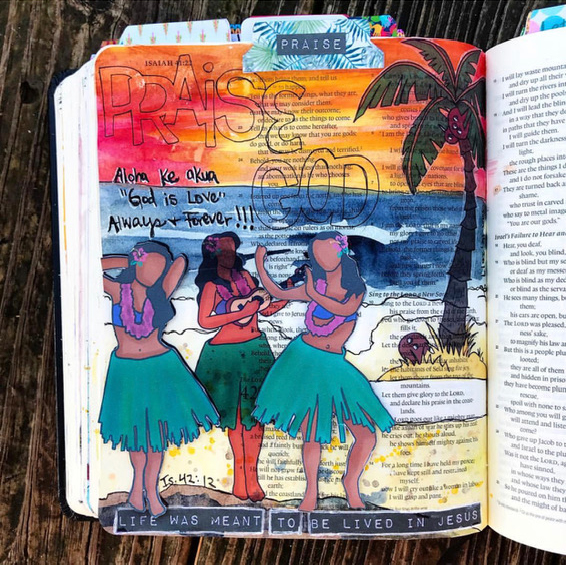 Here's the first one: I hope you will find and follow my beautiful, messy faith journey on Instagram and Facebook @beautifulgoodnews. Be sure to also check out my Etsy shop at beautifulgoodnews.etsy.com and see if anything speaks to your heart or inspires your soul. Right now I have a ton of printables, some traceables, and a few devotionals in the listings. I'm hoping to add some more exciting things soon! There is an incredible team of 10 ladies that help me share the goodies I post there. You can meet this team in my Insta stories. They are all wildly talented and should you follow any of them, they each have a special discount code for my shop to share with you that will help you get 20% off your purchase! This is one of my newest and most favorite printable sets currently available: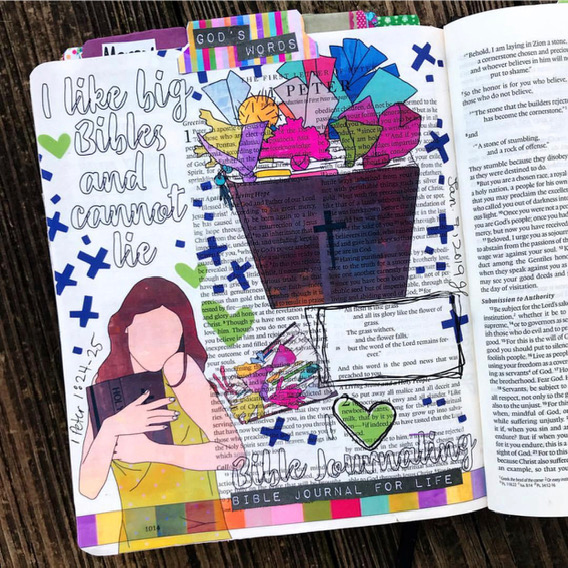 It's been a true joy to share my art with you today. Many thanks to Joanne and Mary Anne for the opportunity. So I guess all that is left to say is this: Much love to you from Beautiful Good News, where we're sharing the Good News of God's love through color! And that is beautiful!!! -Romans 10:13-15 ???
Blessings, Jenn Hiatt