FEBRUARY 2021: Ann Gillaspie
ANN GILLASPIE   
encouraging you to find ways to share God's love with others using the creative gift God gave you.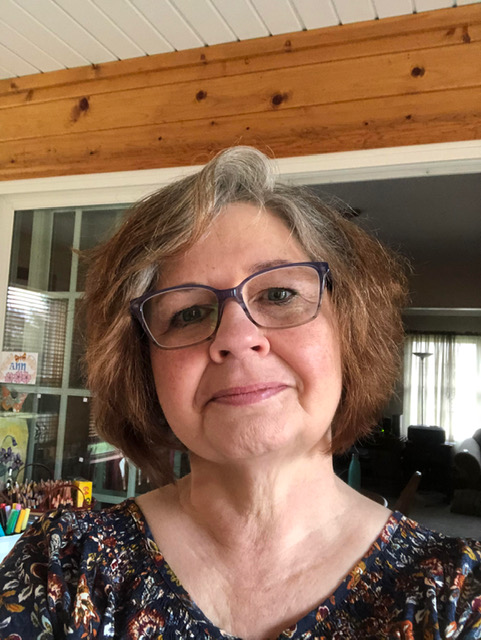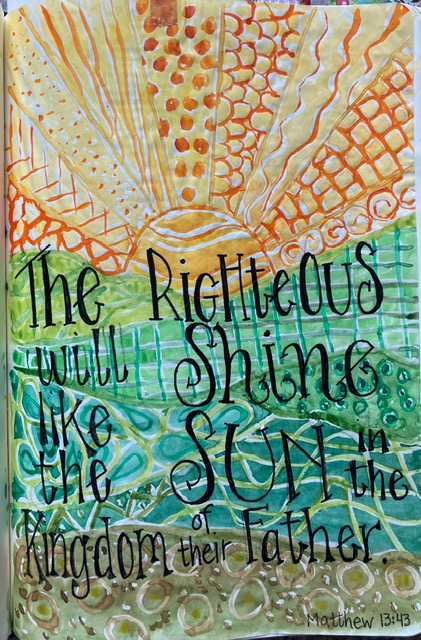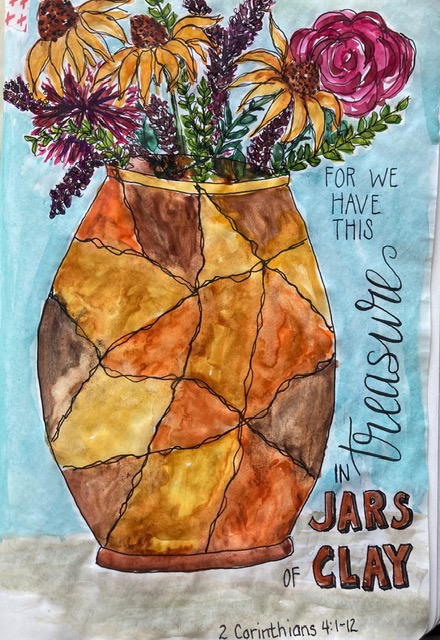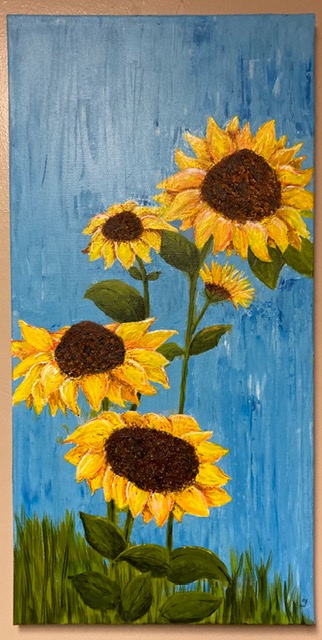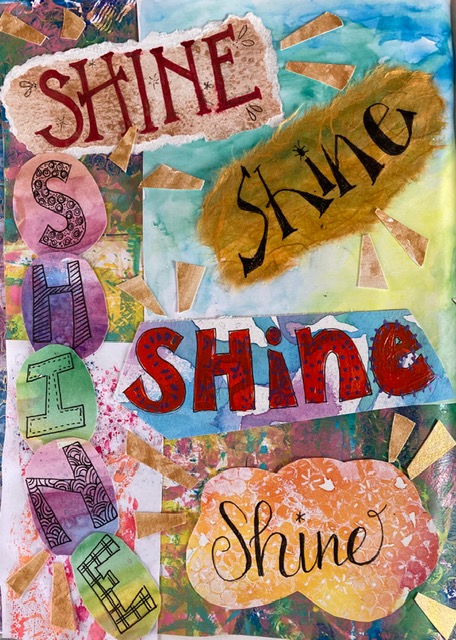 2020 has been quite a year, hasn't it? While COVID 19 has brought sickness, death, isolation and job loss to so many folks, it has also given Christians an opportunity to share God's love for us in unexpected ways. As a Christian artist and encourager, I have looked for and been given opportunities to share God's faithfulness through my art. What have I been up to since I was a featured artist with Bible Journaling Jumpstart last year? Here's a little peek that I hope can spark others to use their gifts as well in 2021.
God has given me an identity as His child and he has also given me gifts that I can claim as part of that identity. Currently, I am an artist, an encourager, a teacher and a student as well as wife, mom, grandma, coworker, etc. I have enjoyed being an online art student of Joanne Sharpe for a few years now and here are a few of the pieces I made under her tutelage. I identify with Joanne's Sharpe's colorful and whimsical approach to art. Here are a few samples of this work: fireflies and pumpkins.
Throughout the year I have enjoyed making prayer/encouragement cards to give to folks who just need a smile or hope or a caring gesture in their lives. I even got some of my retail coworkers to color some cards for nursing home residents in our area: Photo 1 and Photo 2
This summer I was given the opportunity to create a piece of faith art that was transferred onto a large metal sign that will be posted on a walking path in my town. A series of art by several artists was commissioned by a local church to enhance the beauty of the path through the woods. The lighthouse in the storm with an anchor in the midst of a crashing storm is meant to portray our hope. Jesus is our light and anchor amidst the storms of life. Notice the word HOPE posted on the little house in front of the tower. It is a fragile shack but has the strength of God protecting it from the storm.
I have also used my gifts to be a contributing illustrator in a series of hymn journals published by Next Step Press. These illustrations are meant for folks to color as they choose. The journals include a selection of 12 hymns, devotions, art and faith experiments. They have been a blessing to many during this stressful time of social isolation.
The acrylic sunflower painting is a gift to my coworkers to brighten up our dreary office as well as to cheer up our grieving manager at the death of her husband the day after Christmas.
During Epiphany this year, I had the pleasure of presenting Visual Faith Art to a small group of home schooled children. We made a watercolor night sky and cut out painted stars to glue on the background. We talked about the Star of Bethlehem leading the wise men and God's promise to Abraham. I showed them one of my journaling bibles. They were awestruck that someone would dare to make art in their Bible! I explained that my art is my response to God's word and work in my life. It is a form of praise as I continue to respond to God's Word in my Bible.
As we continue this social isolation, I encourage you to find ways to share God's love with others by using whatever creative gift God has given you. Hopefully this dark time in our history will come to a close and we can share a peaceful 2021. Always let HIS light shine through all you do!
Check out more from Ann on Instagram at @anngillaspie
Instagram: @ladystacyzant
Facebook: @StacyZantCreate
or weekly on her podcast