FEBRUARY 2022: SARAH HILTON
SARAH HILTON:

 
.
..
I just loved being so deeply in His Word in this new way.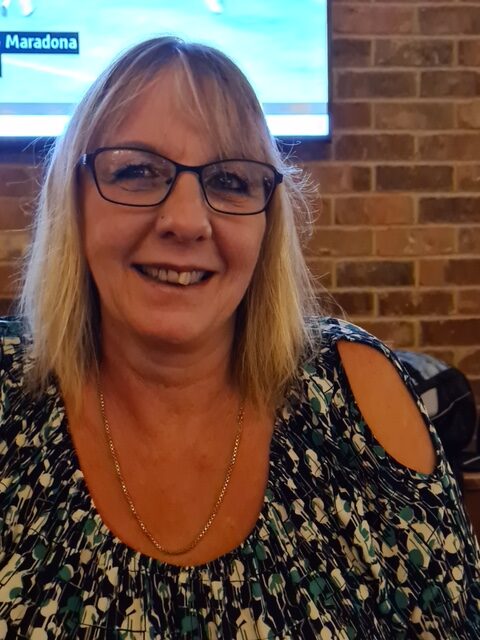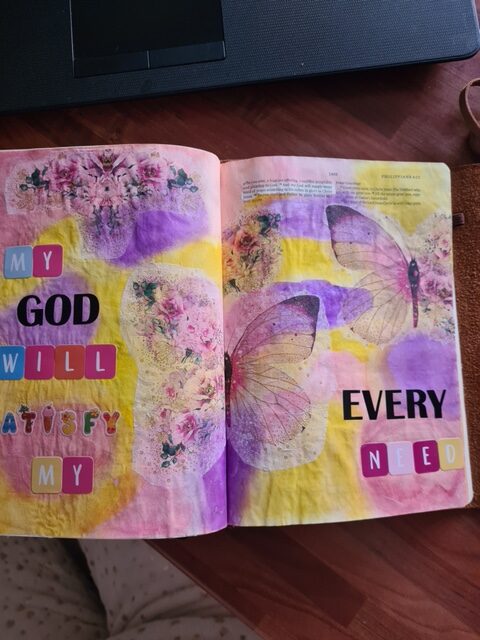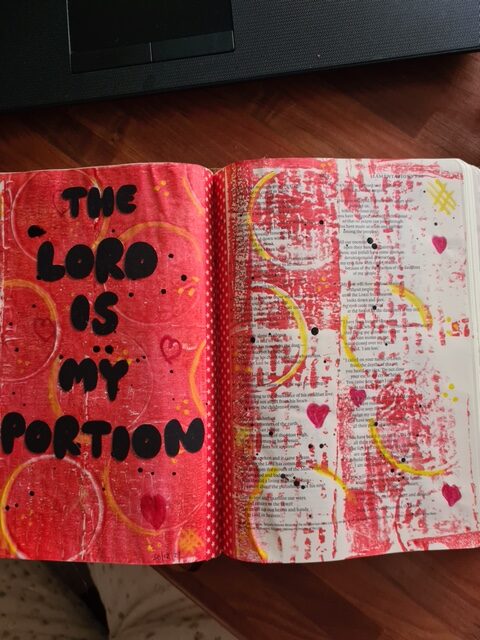 Hi. My name is Sarah. I am happily married with 2 children and 6 gorgeous grandchildren. I have been blessed to have lived all over the world with the beautiful country of Zambia still considered as home. I now live in South Wales, UK.
I have been born again for 35 years and like many of us, it hasn't always been a smooth road. I lost my baby boy at just 4 months old, followed by my first husband just a year later. I could never understand why these things happened, but over the years God has shown me the reasons.
I must say I laughed when asked if I would consider being the 'Artist of the Month. You see I cannot draw, not even the simplest of things. I fell in love with Bible Journaling about 2 years ago when I saw a friend's work. I just knew it was for me, but didn't know how I was even going to get started if I was so non artistic. After months of staring at my first Journaling Bible my lovely husband bought me, I did a few pages of mainly colouring. I just loved being so deeply in His Word in this new way. One day God whispered to me 'you are creative' and ever since then there has been no stopping me. I definitely am very self critical still, something I'm learning to deal with, with God's help and grace, but I have found my one true escapism from every day life as I delve deeper into His Word through different mediums of creativity.
I now have a massive selection of Journaling Bibles and materials and am always looking for different techniques to try out. My family know exactly what to buy me for gifts ….
Controversially, I don't mind covering the words with my journaling. These are not my study/reading Bibles and during my journaling process, I am drawn closer to Him.
I hope this encourages anyone who is nervous to start – jump in. As long as it is for His glory – He loves your work through this wonderful avenue of worship.
Love and blessings,
Sarah