December 2019: Erika Radke
Erika Radke . .  Bible Journaling revitalized God's word for me!
 Bible journaling revitalized God's word to me!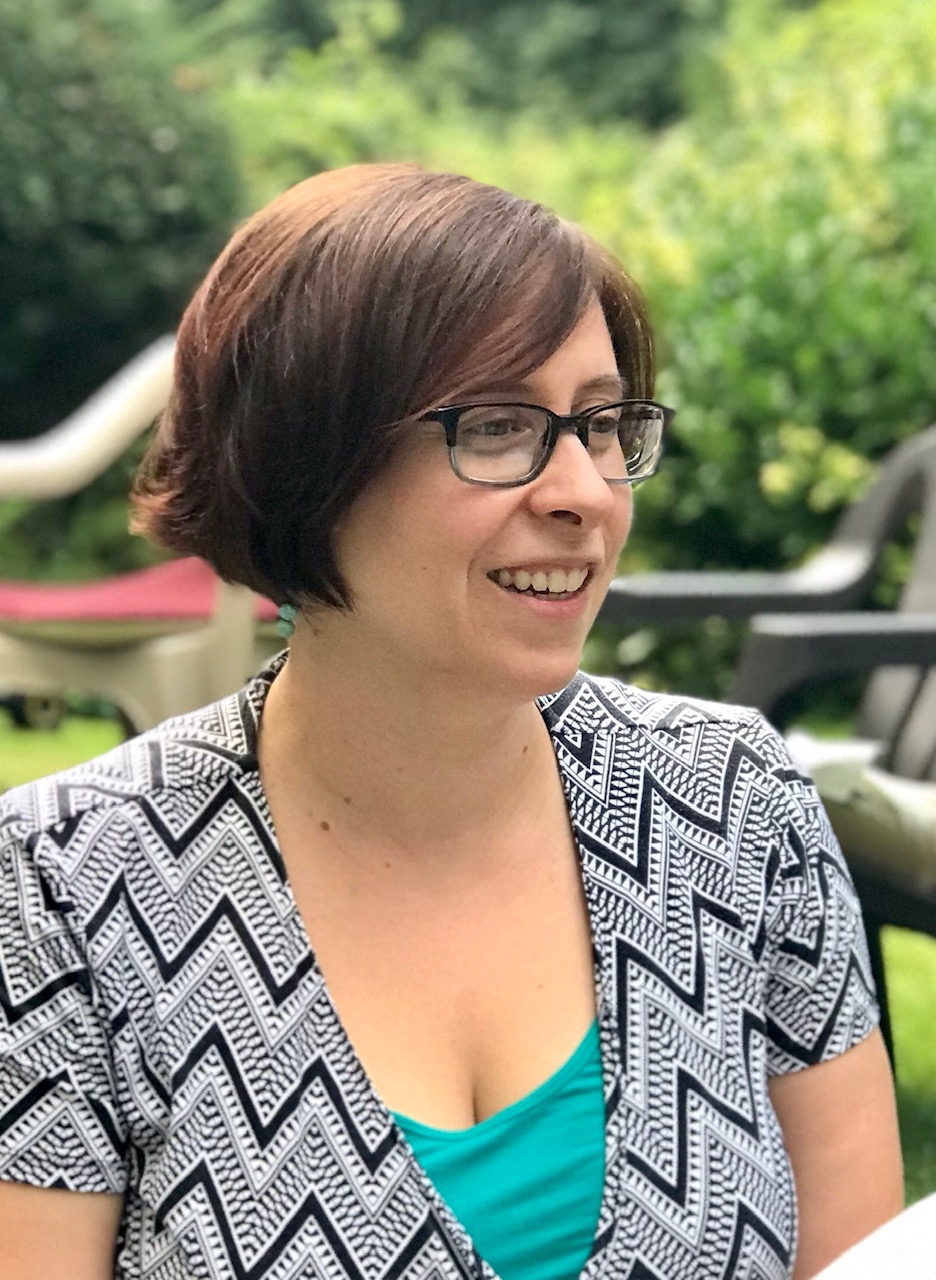 Art has been a passion of mine since I was a child. Teaching art has also become a labor of love. I have taught ceramics classes at an art center for over 10 years, and also lead a Bible Journaling group at my church. Making art is trickier these days, because I have three young kids, but is even more rewarding, when I get the chance.
Bible journaling effortlessly bridges an age gap that I have never seen in another Bible study. Our group has seniors and children drawing, and painting, side by side! My Bible journaling group also partnered with the Possibilities Ministry at our church, so adults who are differently abled join us every week. It is beautiful, participating in such an inclusive and diverse group.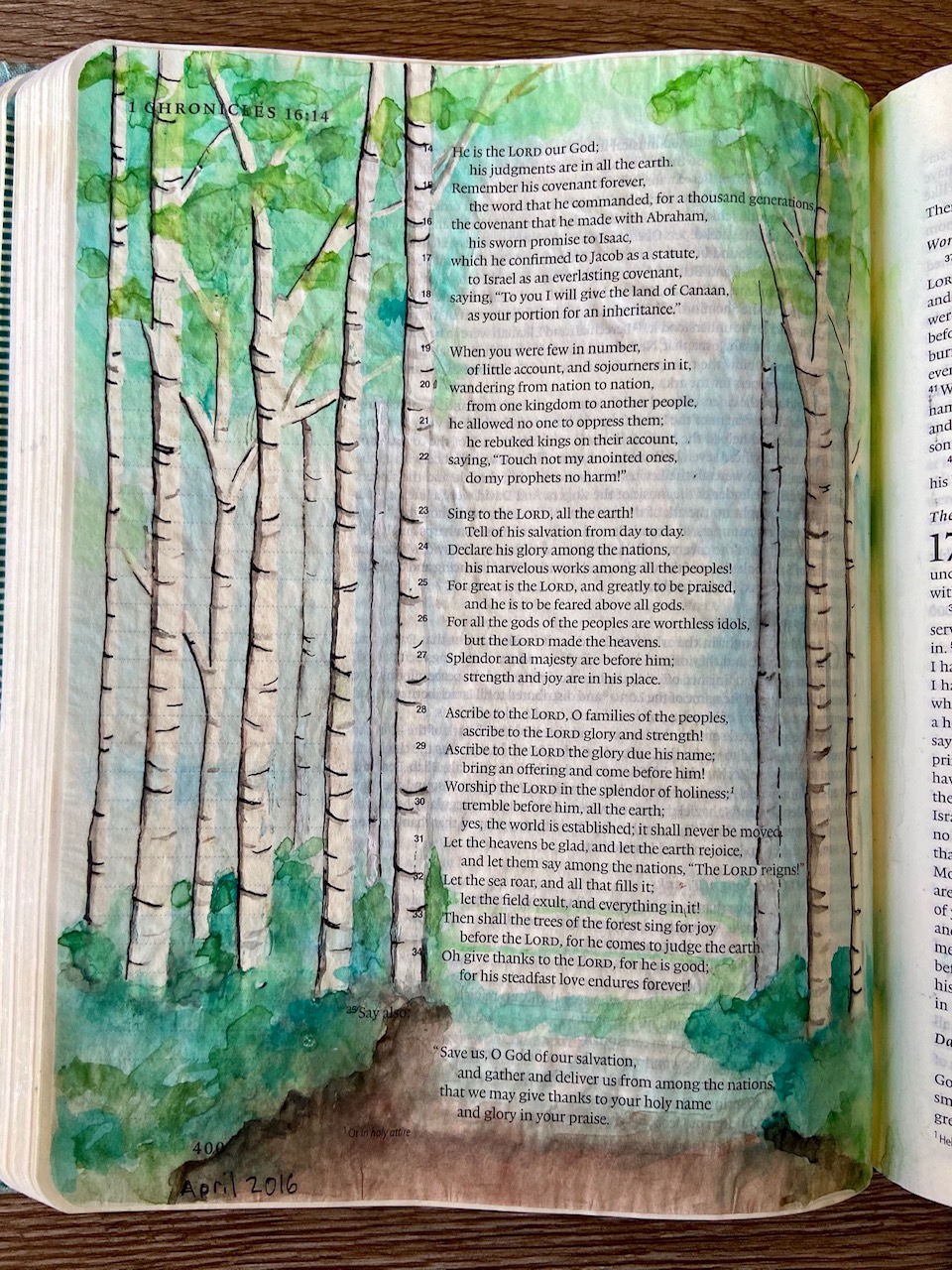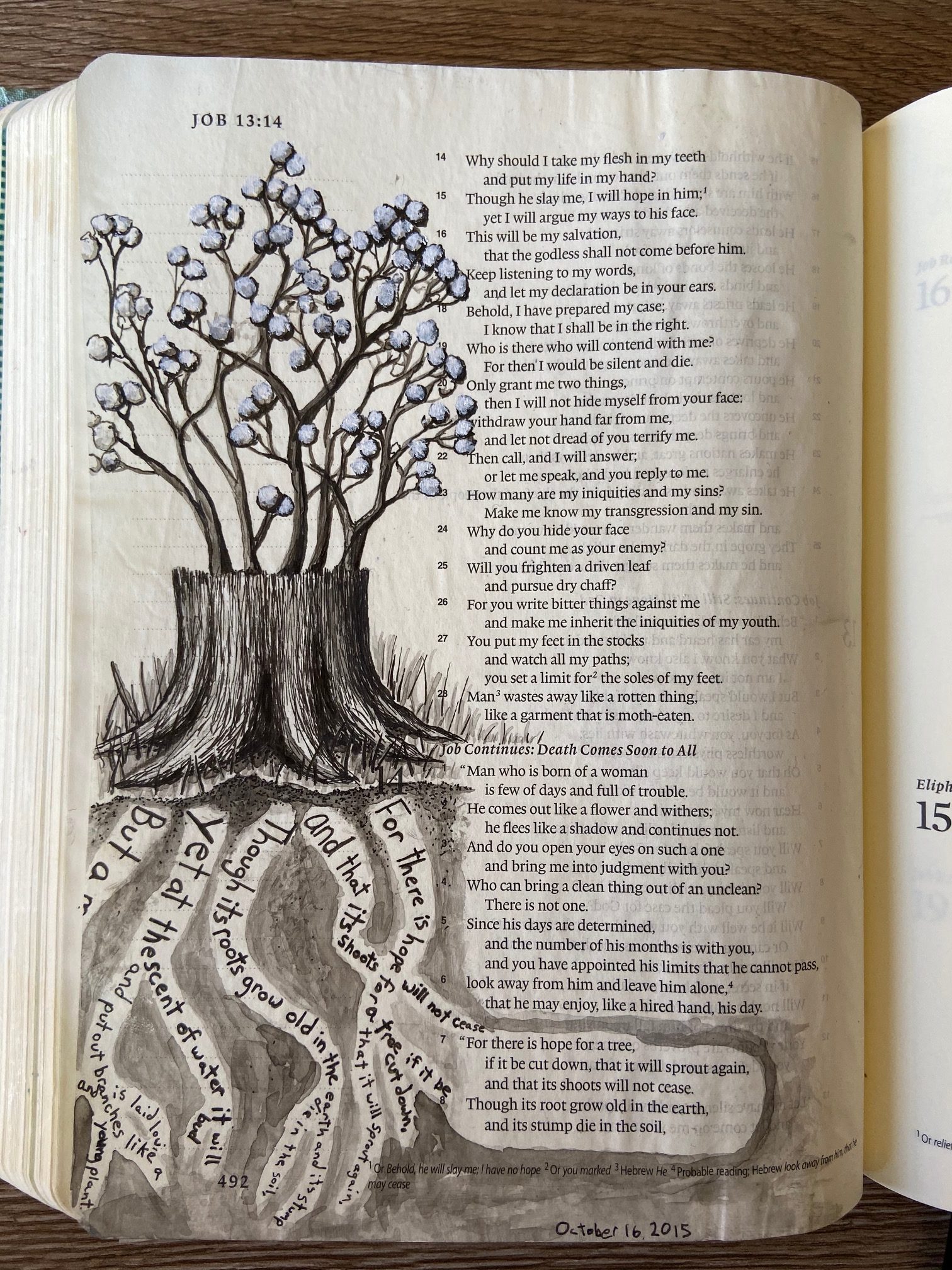 Bible journaling clicked for me, because I am a kinesthetic and visual learner. Now, when I read the Bible, I imagine what the scripture looks like. Before I learned about Bible journaling, I had a hard time focusing while reading scripture. Bible journaling revitalized God's word to me!  I love using watercolor and ink pens in my Bible, but have also done paper weaving, oragami, washi tape, and more.
Years ago, I was talking with a group of Christians, and a question came up. If you only had a chance to take one possession out of your house, before it was destroyed, what would you pick? Almost everyone picked their Bible, which I thought was strange, because I could buy a new one. However, if I was to answer that same question today, I would choose my Bible. My Bible shows how my faith has grown, it includes my family's story, and is one of a kind.
My advice to a new Bible journaler is, do not be afraid of messing up. I understand that it is hard to make a first mark on a new, pristine, Bible. Mistakes are meant to be fixed, just get started. If it helps your confidence, work on a separate page. You can either tape that page into your Bible, or consider it practice for working directly in your Bible. Washi tape, and adding extra paper, are my favorite ways to cover mistakes. I made a big mistake when I started to put a drawing on the wrong page in my Bible, which had nothing to do with the verses on the page. After covering the mistake, it became my favorite page! A couple years later, I found my own page on Pinterest, even though I had only posted that page to a Facebook group. That mistake page, now has 35,000 pins.