November 2017: Christina Lowery
Christina Lowery

– Follower of Jesus!
My name is Christina Lowery. I am a follower of Jesus, wife to one, a mama to four, a worshipper, and a general mess maker. My husband and I have been married for almost 12 years, and have 4 children together, which we teach at home. (Well, I teach; he works, but its a family affair)  I serve on staff at a local church as Worship Leader, I teach where needed, or just do whatever needs to be done. I've been in church my whole life, and by God's grace, came to know Him at an early age.  Not to say I've always been perfect, but since I heard the Gospel so early and so often, I recognized my need for a Savior when the Holy Spirit convicted me and God called me. All that to say that the Bible has been a big part of my life for a long time. I developed simple Spiritual disciplines such as Bible reading, Bible study, and prayer pretty early on in my walk with the Lord, and have remained, again by the grace of God, fairly regular and consistent with them.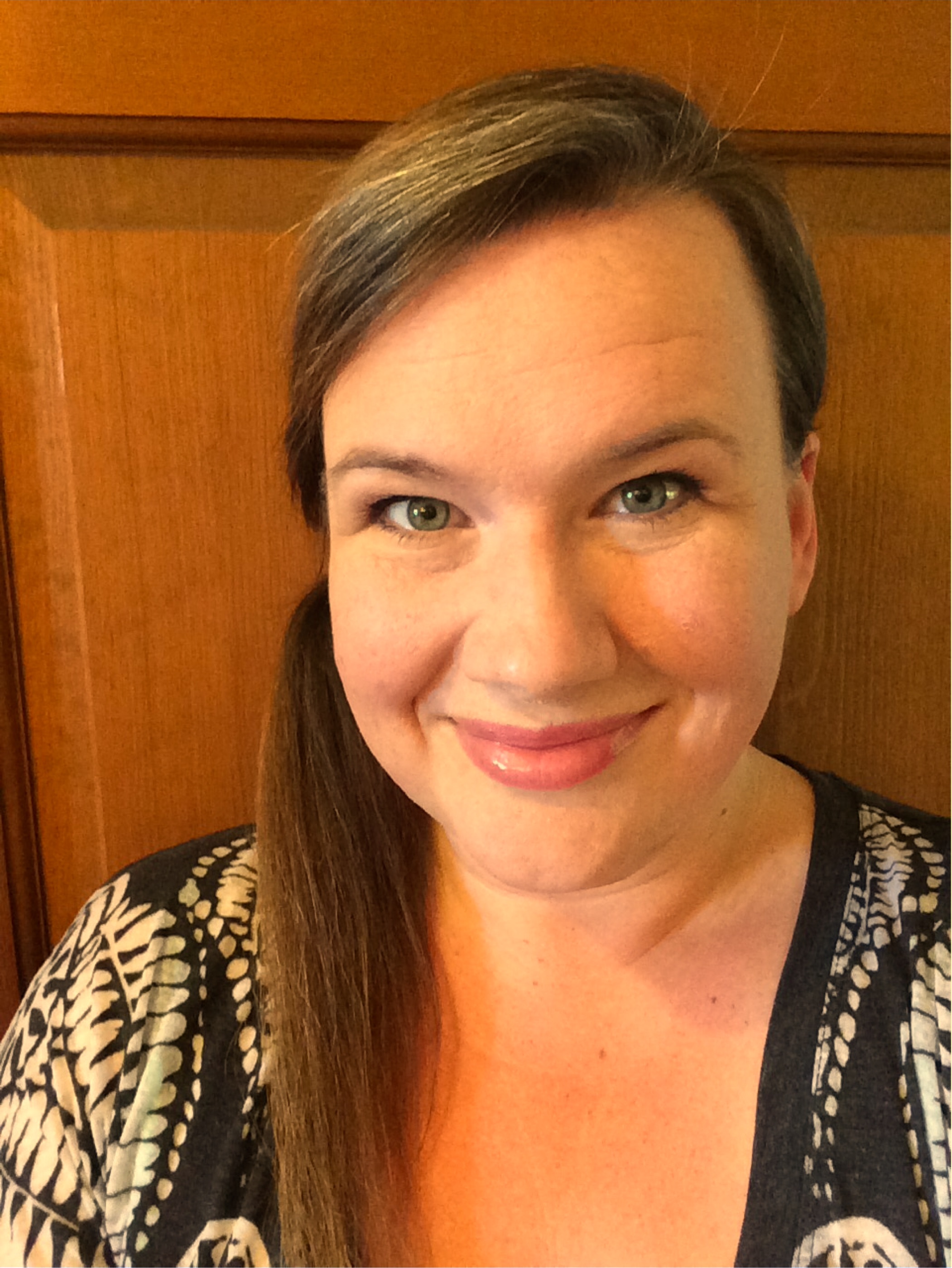 This is where my Bible journaling testimony may differ a bit from others: Bible journaling didn't bring me to the Word, the Word brought me to Bible journaling. In fact, as a teenager, I remember writing Scripture in my notebooks or spare paper in a creative way to help me memorize it. I would add doodles or change the font to help me remember different parts.  I was working at a Christian bookstore when Journaling Bibles first came out 10 years ago, and received my first journaling Bible for Christmas in 2006. I was so excited to have room to write pretty Scriptures right there in the margins of my Bible.. And that's what I did… for a long time, that's what I did: just write in the margins of each page the verse that stood out to me. Maybe I would decorate with a simple border around it or small doodles, or maybe I wouldn't…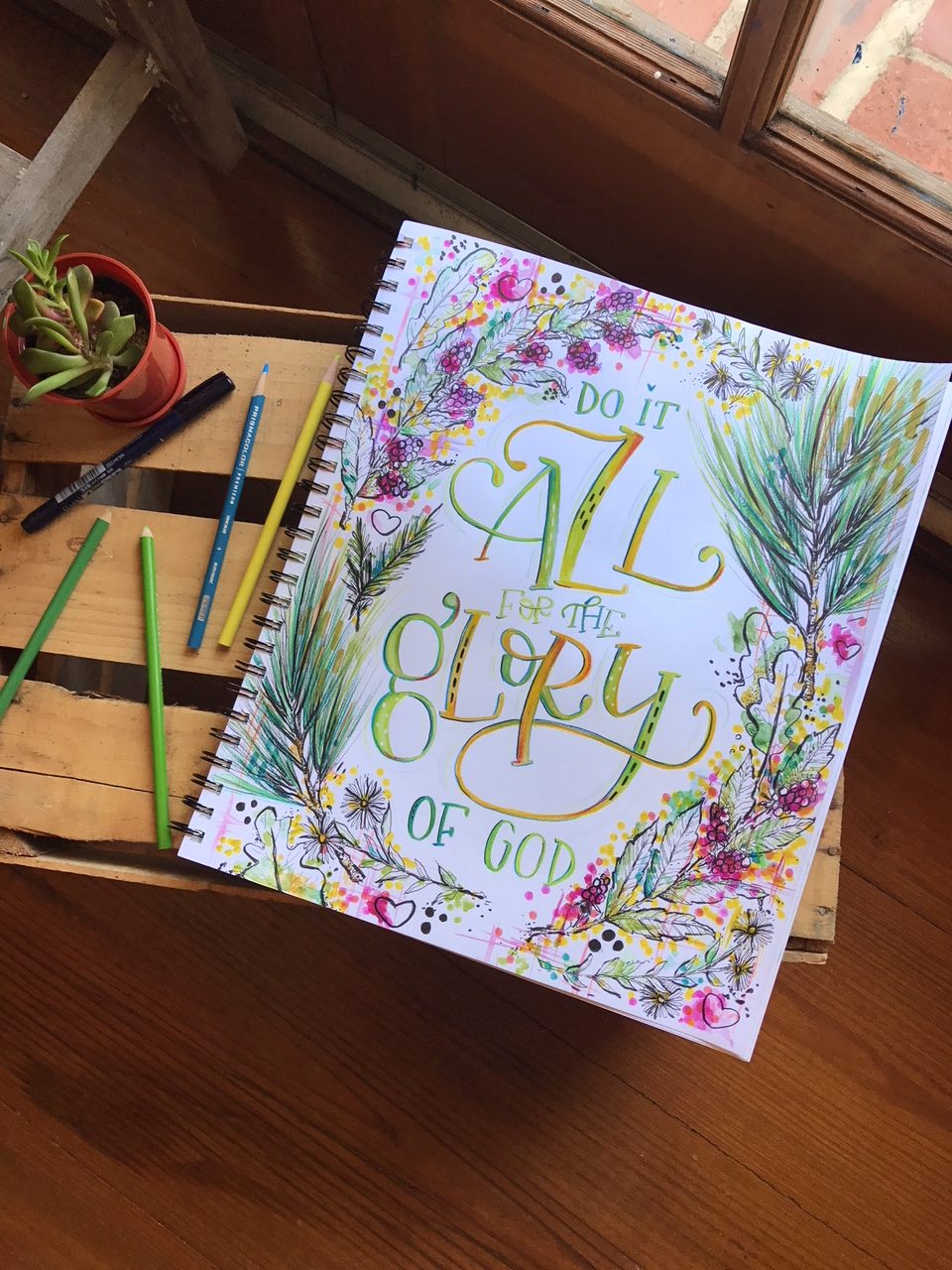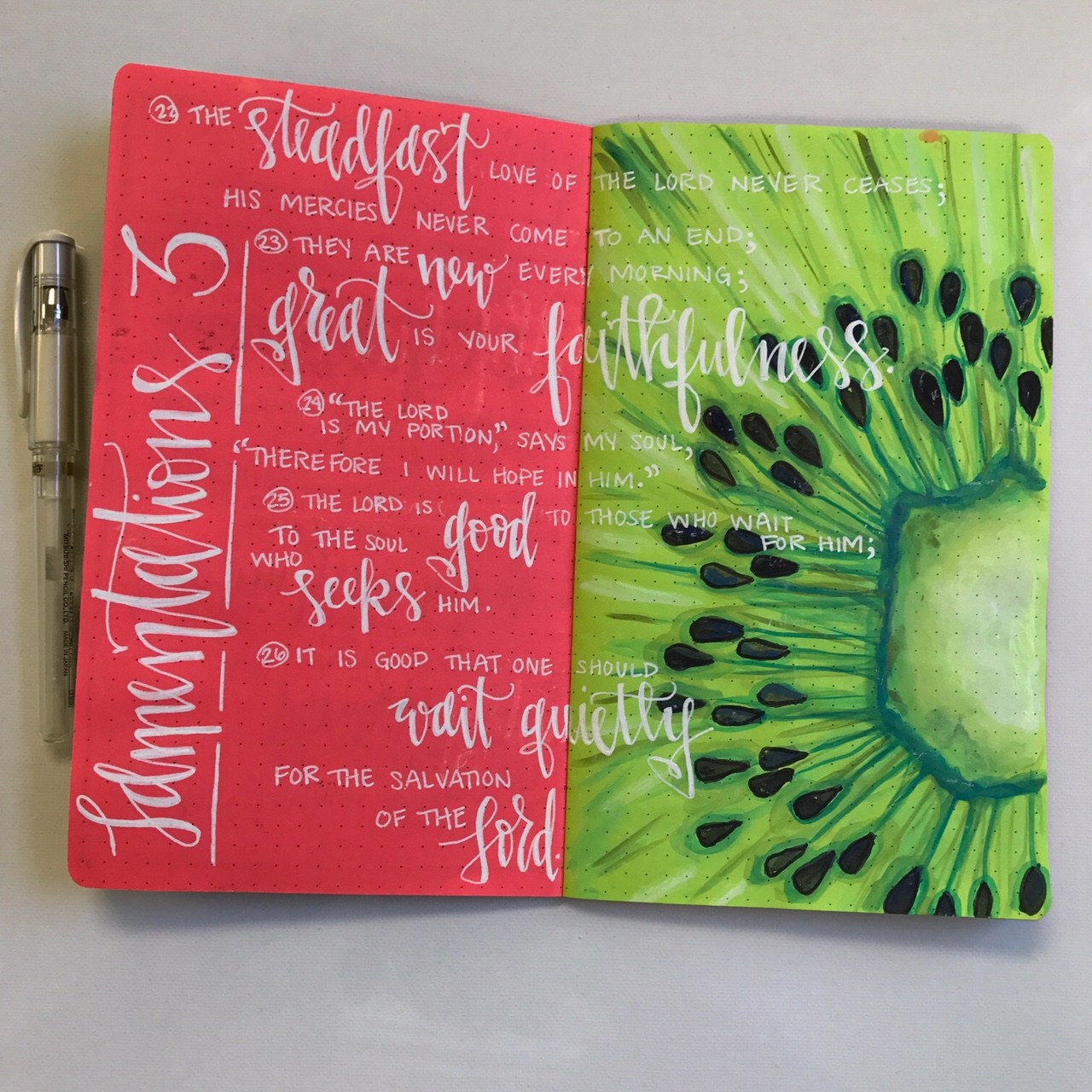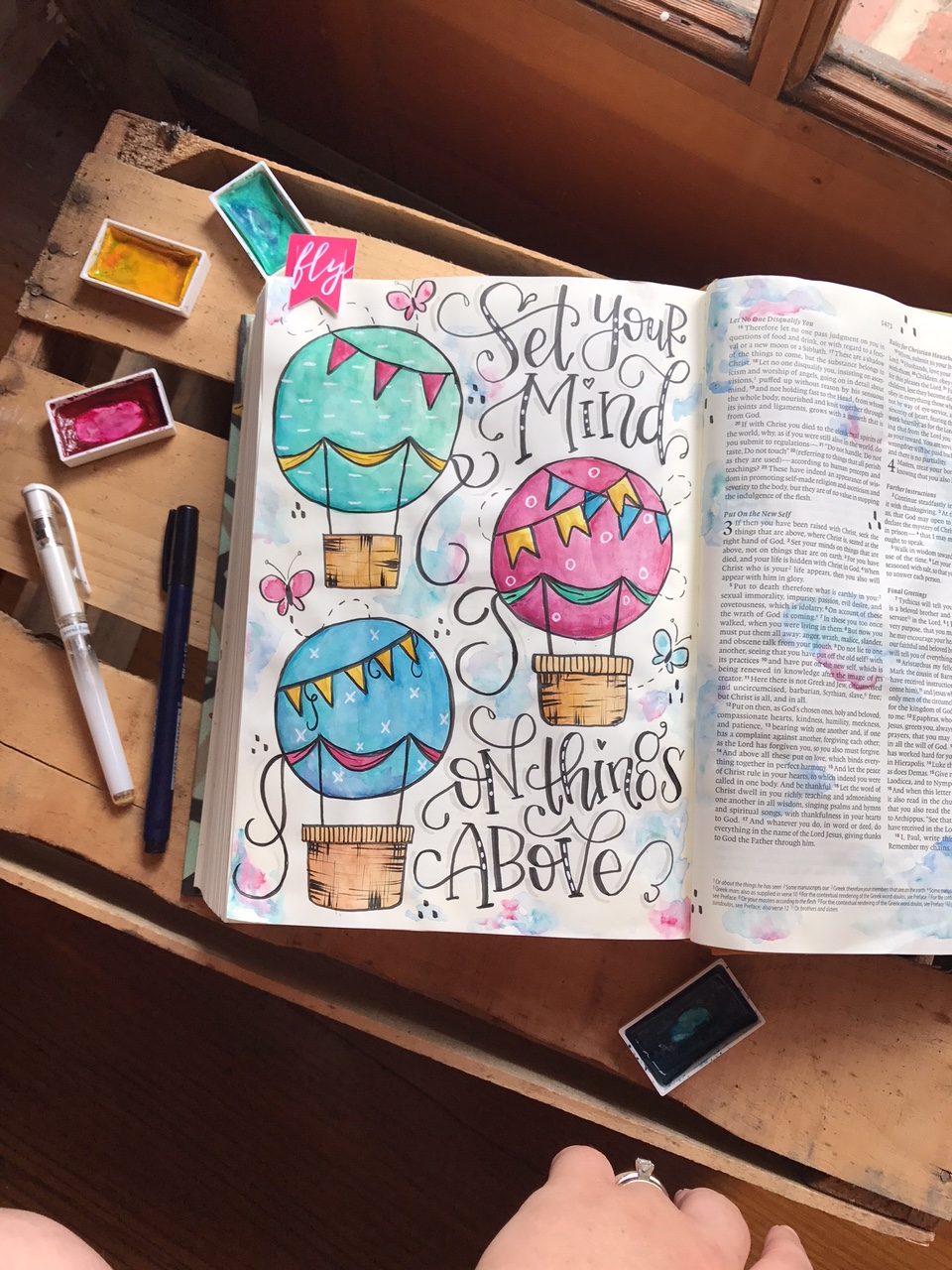 "Bible journaling didn't bring me to the Word, the Word brought me to Bible journaling."
Fast forward to the fall of 2015… I was browsing Instagram and ran across Illustrated Faith and a whole community of creative individuals. I was so excited to see that other people connected with the Word creatively too, and some of them were doing much more than I had done. I saw beautiful scrapbook style layouts, gorgeous hand-lettering, and artistic paintings all right in the journaling Bibles. I had not thought to use my Bible as a journal until then. I slowly began to branch out and try new things in my Bible.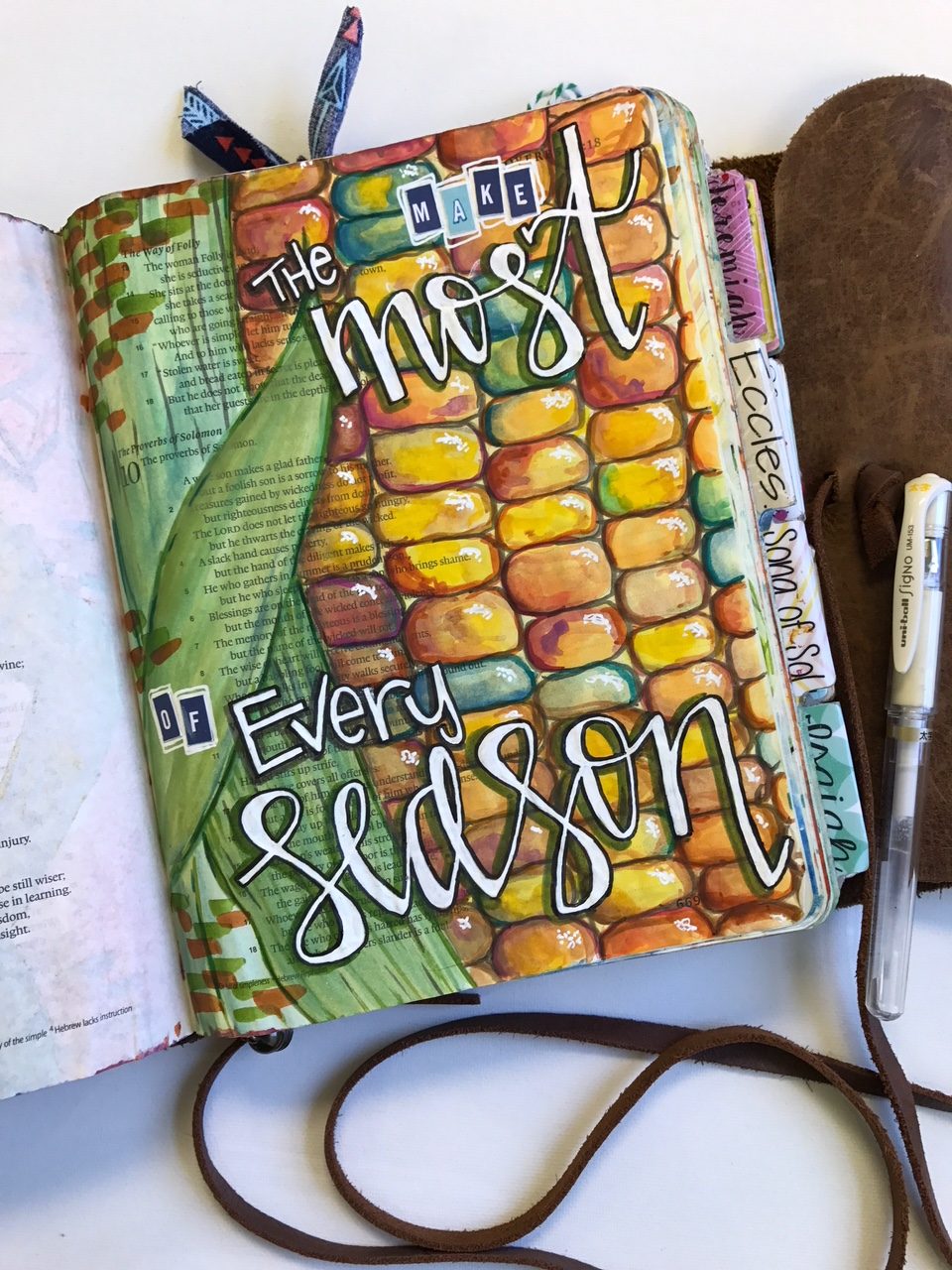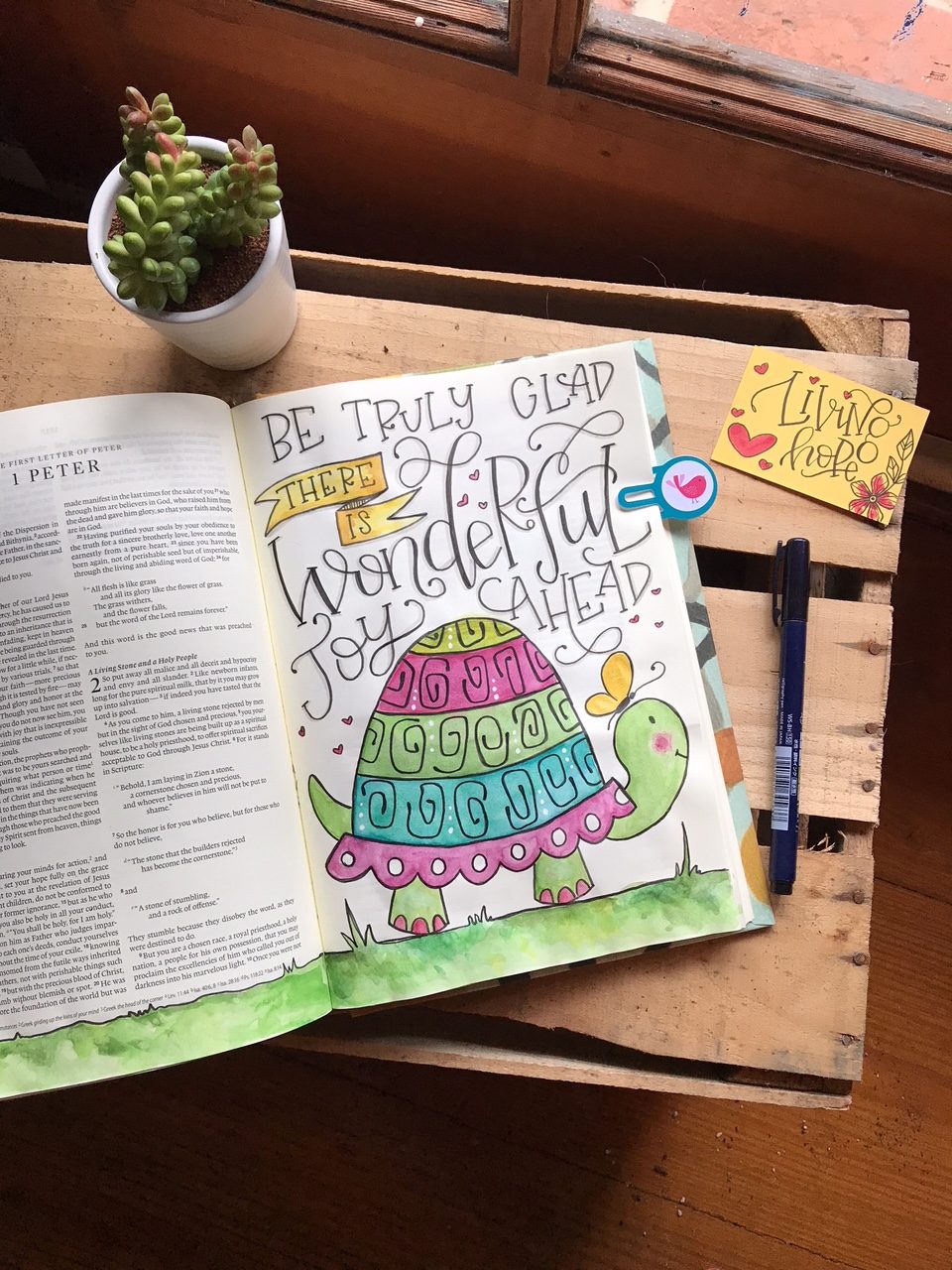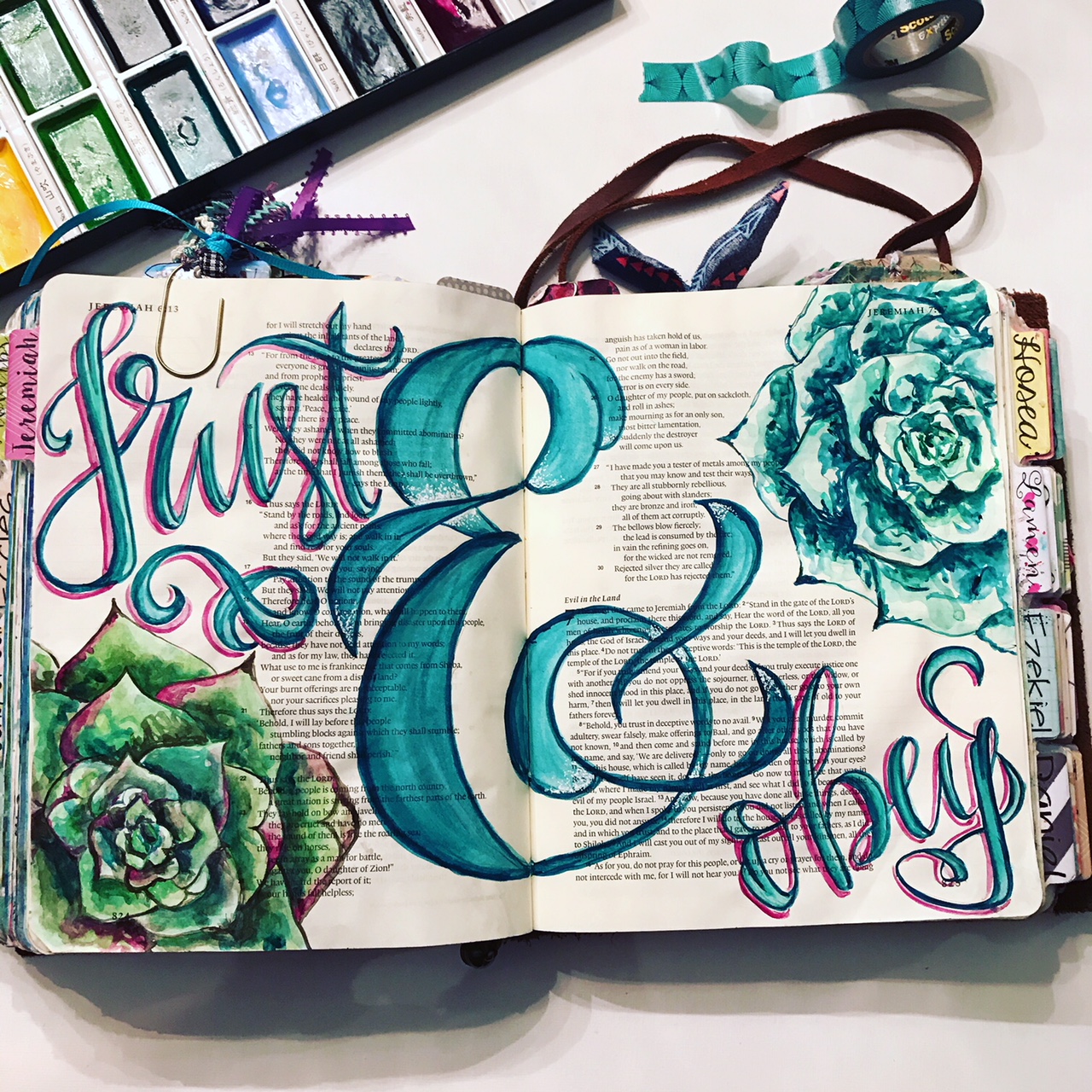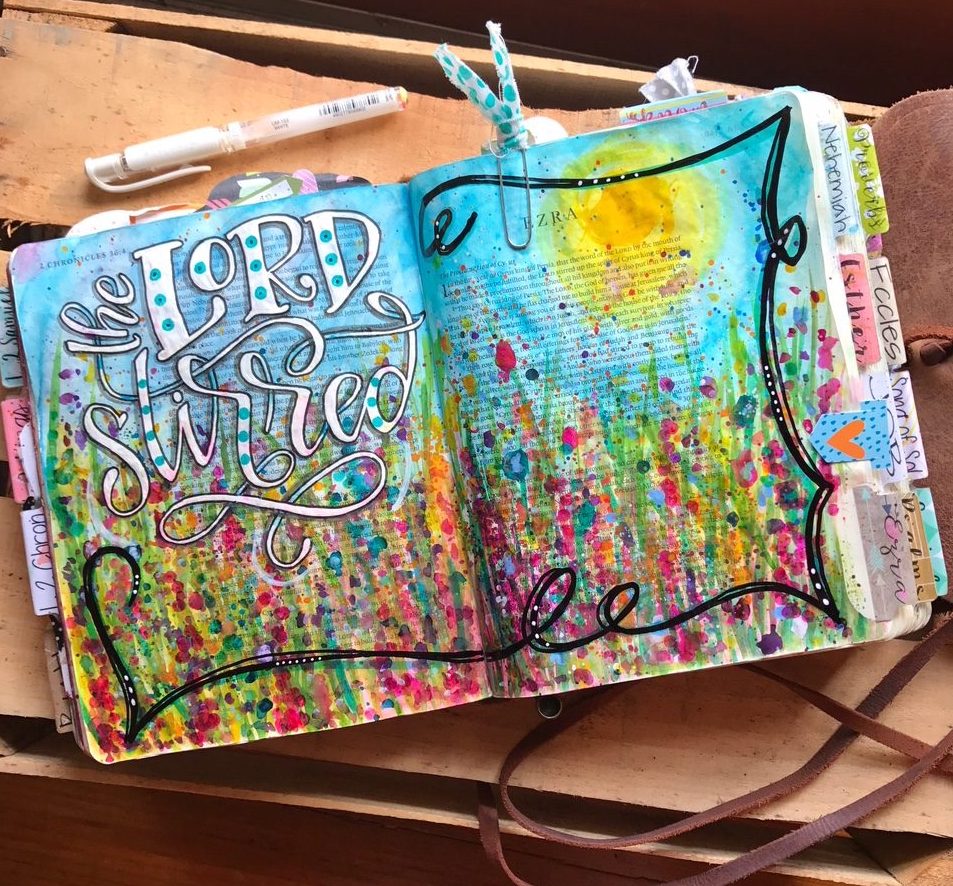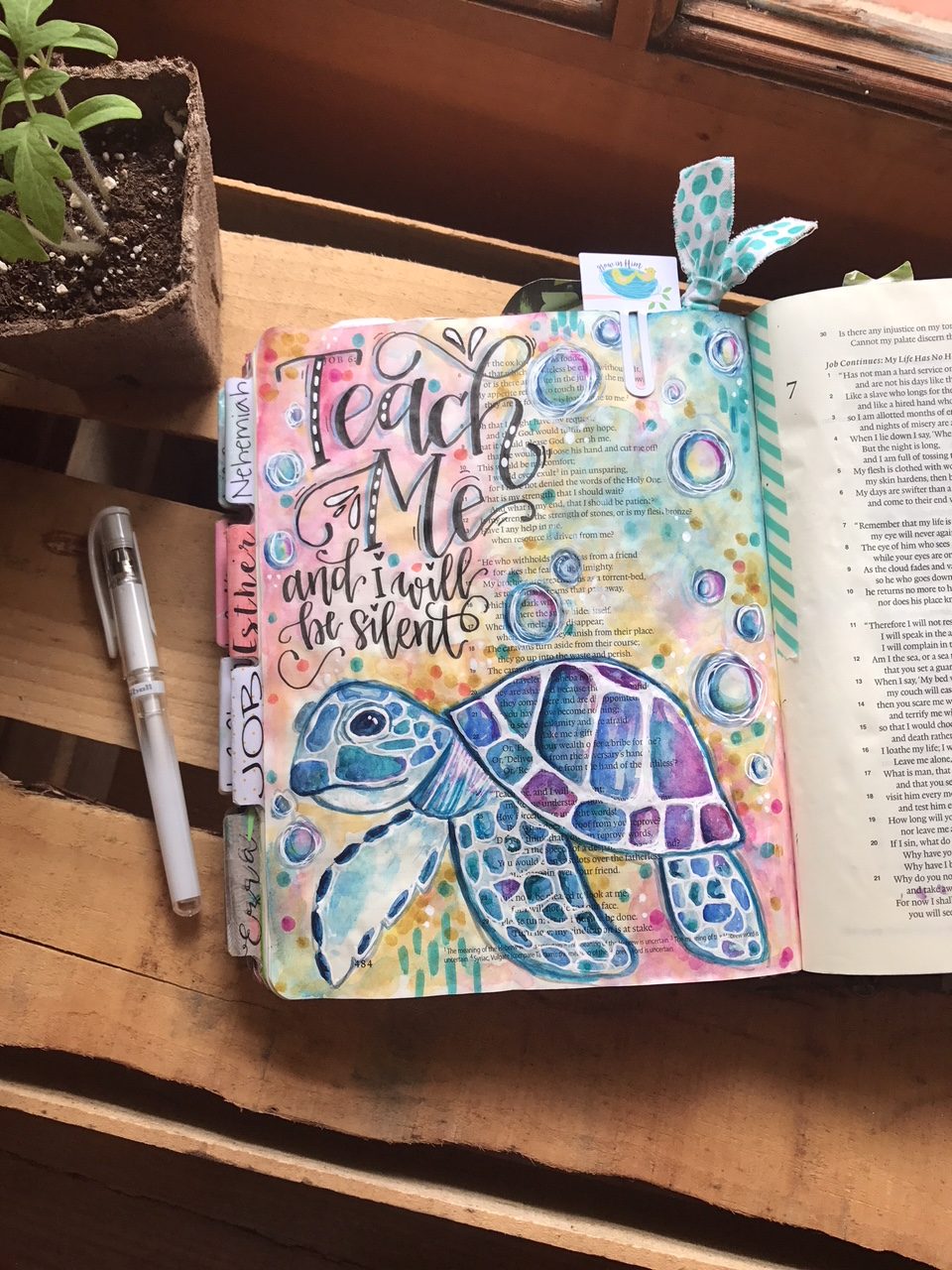 At the beginning of 2016, after watching some very gifted and inspiring ladies paint in their Bible with watercolors, I had a strong desire to try that out. I started with Gelatos, since that's what I had. I just used them as you would watercolors. I had never painted with watercolors before(or really anything), so I just did what worked for me. The more I painted, the more I realized what a beautifully focused time it was for me to not just memorize Scripture but to meditate on it, so I invested in an inexpensive set of beginners watercolors. I quickly decided that, for me, my journaling Bible would be used specifically as a journal and not for re-reading or study. I have at least 10 other copies of the Bible at my house, not to mention the internet and my phone, so I felt ok about this Bible maybe not being completely legible. Once I was ok with covering some of the words, I began to just paint whatever image the Lord brought to mind as I read through my Bible.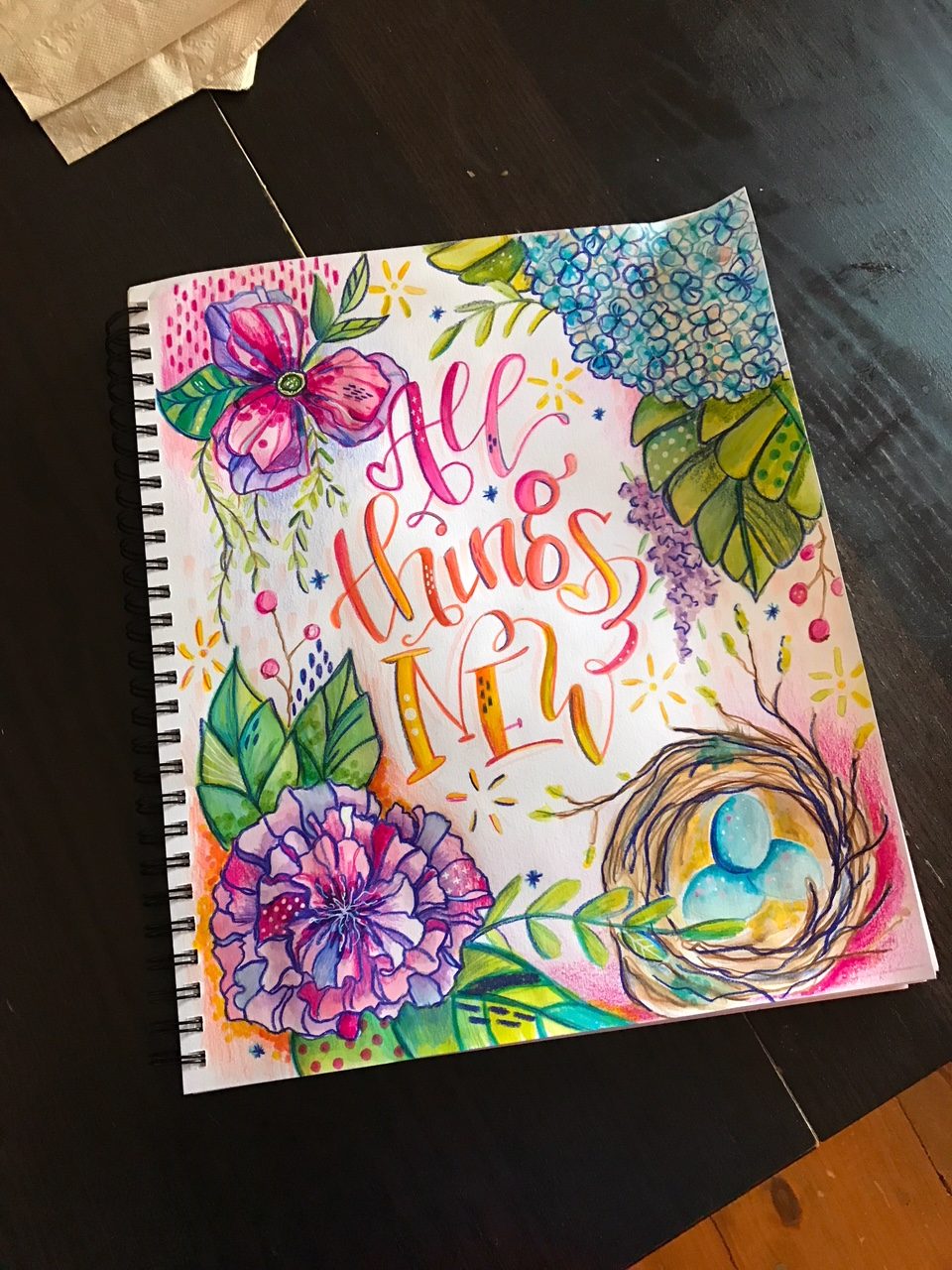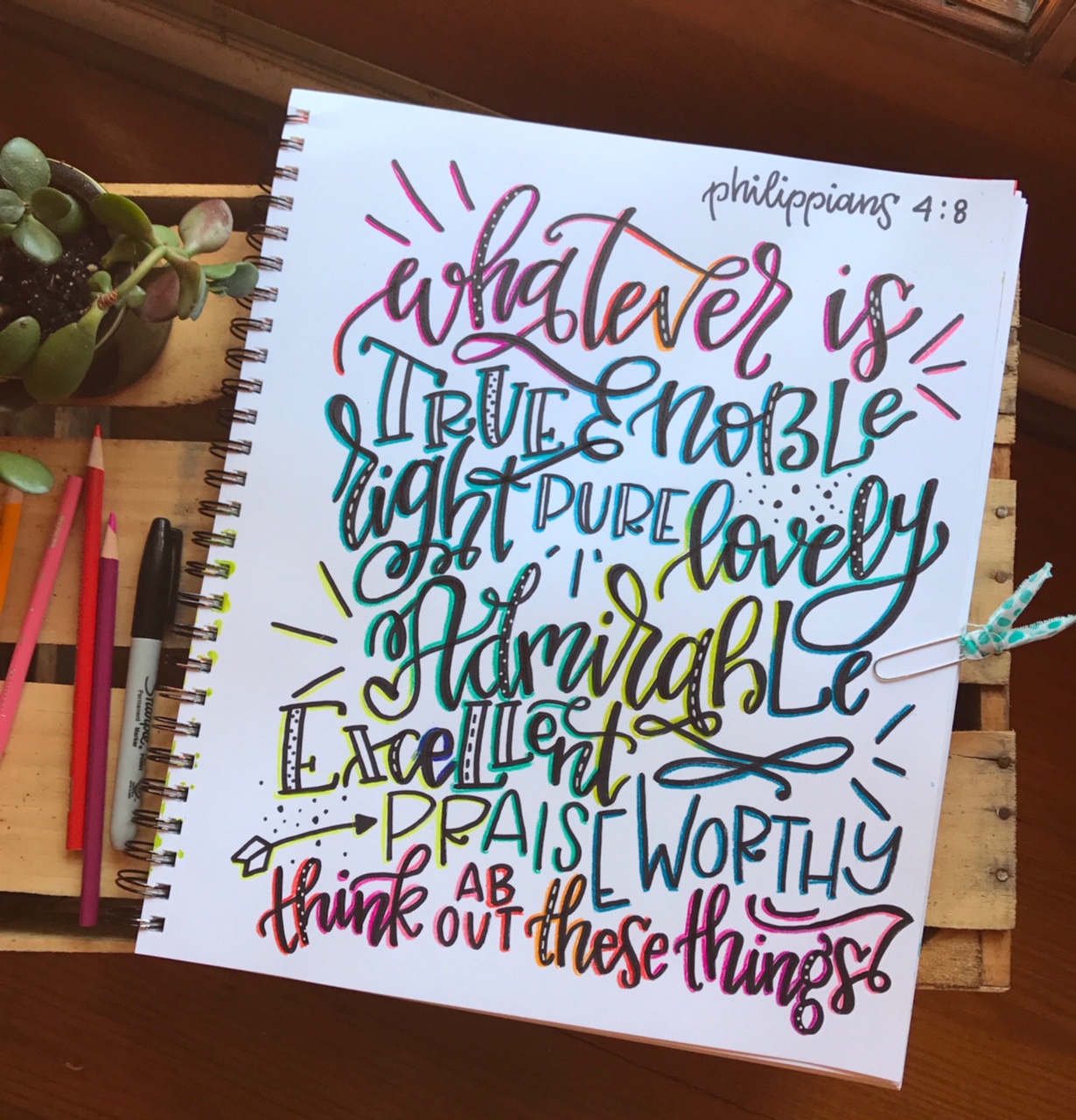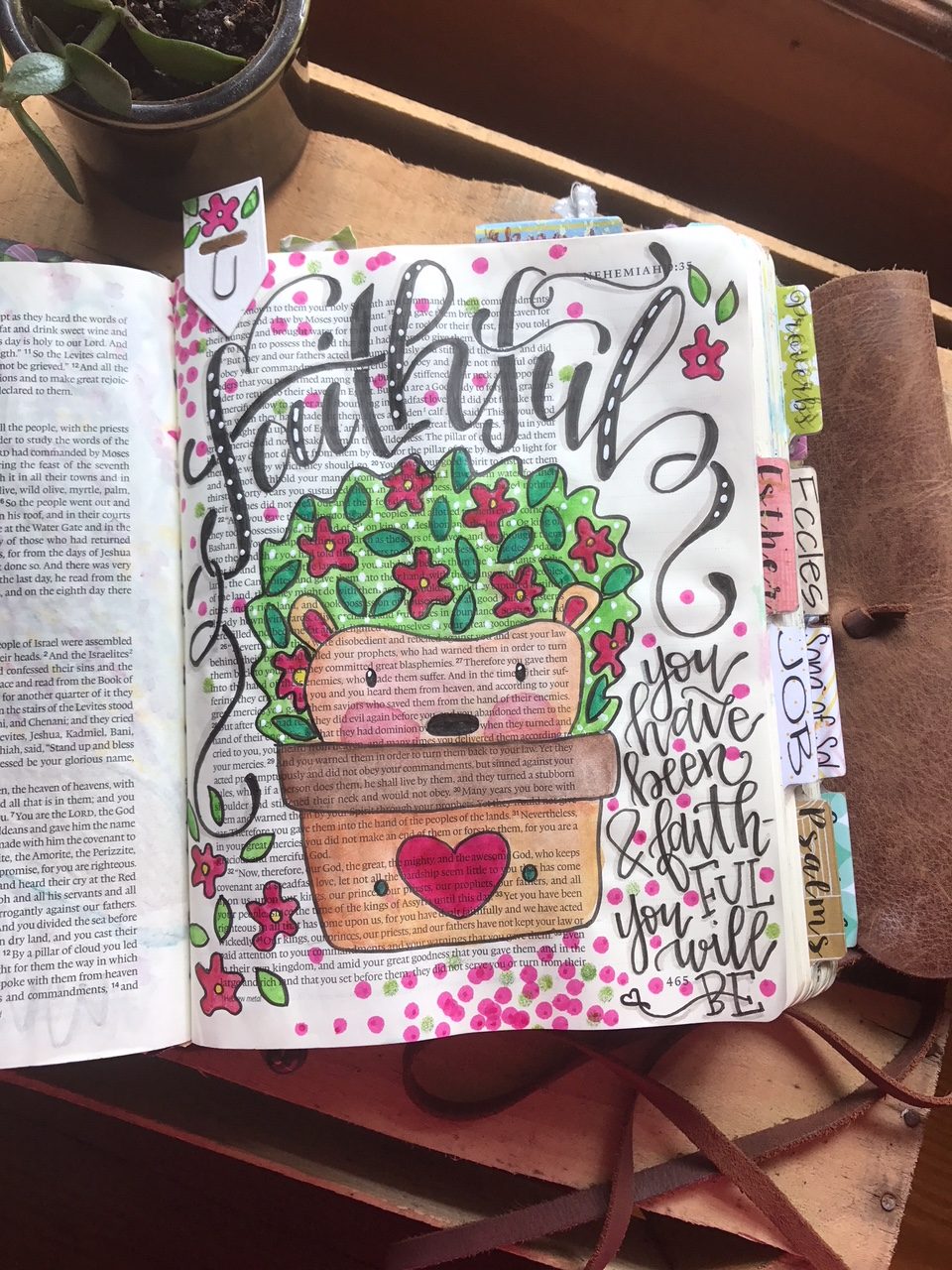 This was a big turning point for me, as I was more able to focus on listening to the Holy Spirit as I meditated on God's Word, and not worry so much about if what I was drawing/painting/writing was fitting into a certain space.