NIKKI BUNCH  
…
1 Corinthians 16:14, "Let all that you do be done in love."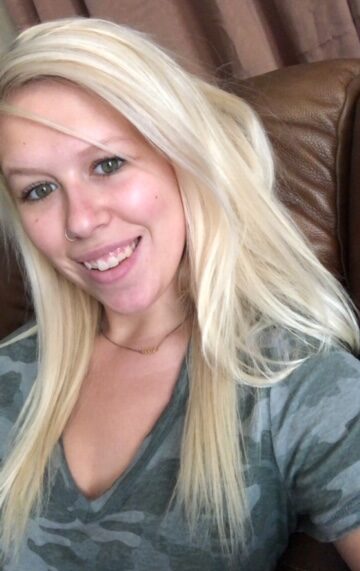 Hello sweet friends! I'm Nicole and I'm 20 years old! I'm a college graduate who enjoys spending time with family and friends. I admire following God and the Bible as I am called to.
I've been Bible Journaling since February of 2017, and since then I have filled up 4 Journaling Bibles. In the last 3.5 years of journaling my faith, I have come to know God more than ever. I have also created beautiful friendships through the Bible journaling community on Instagram and through different Facebook groups as well. I am so incredibly blessed to be able to spread His word to fellow sisters in Christ and to new believers through my art!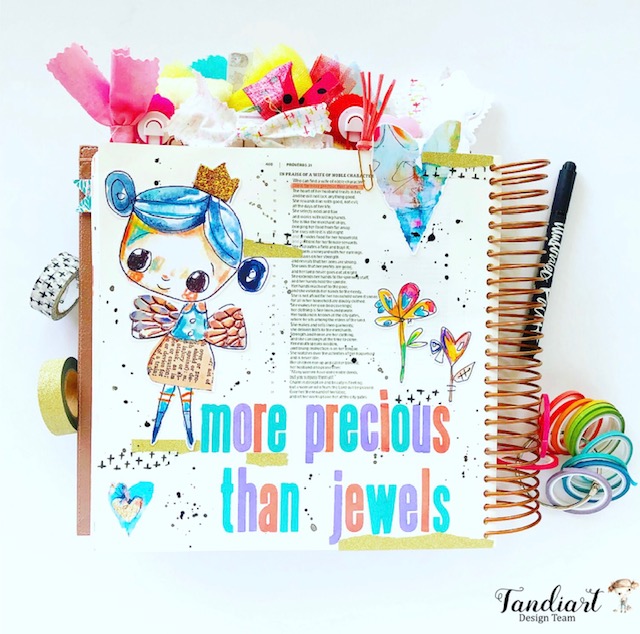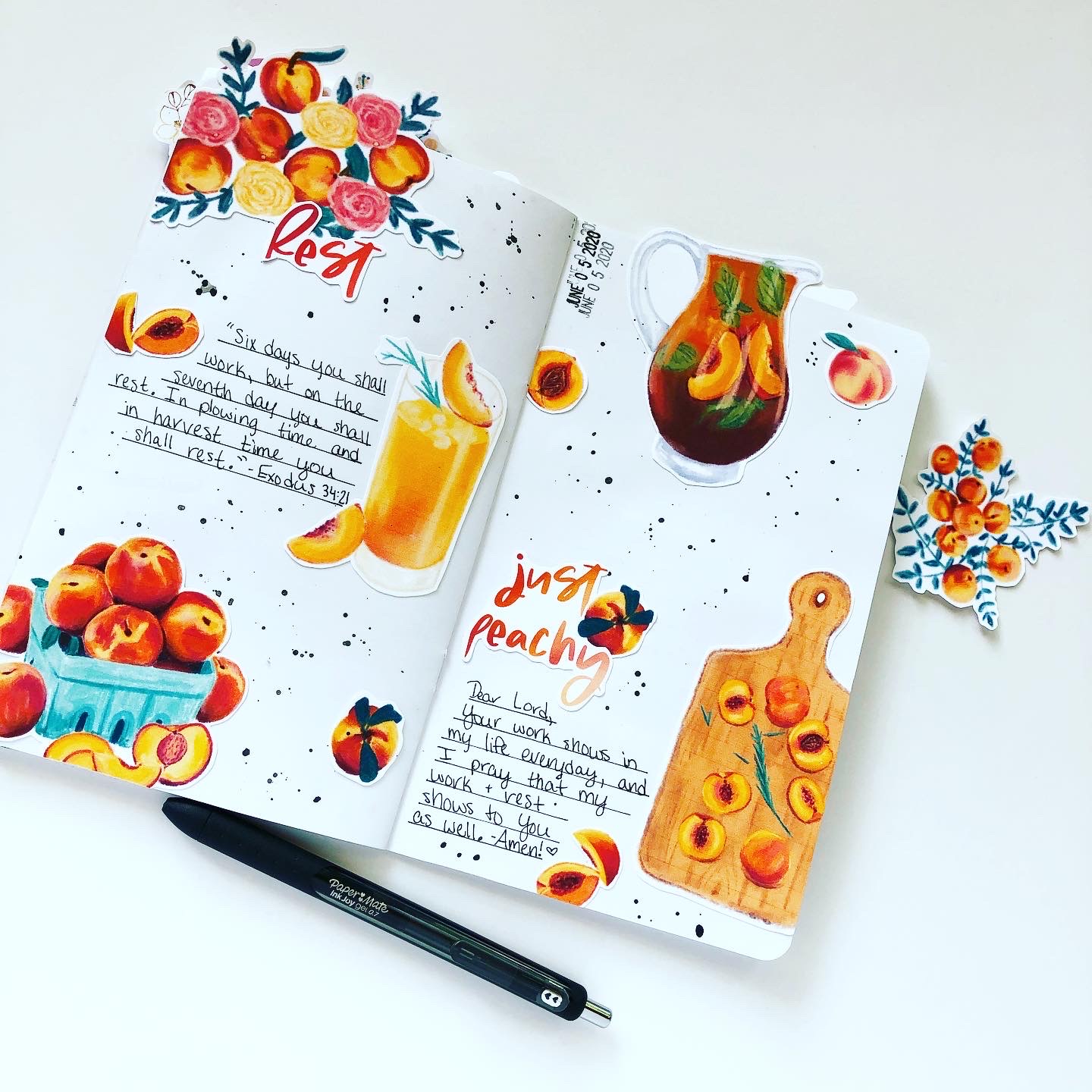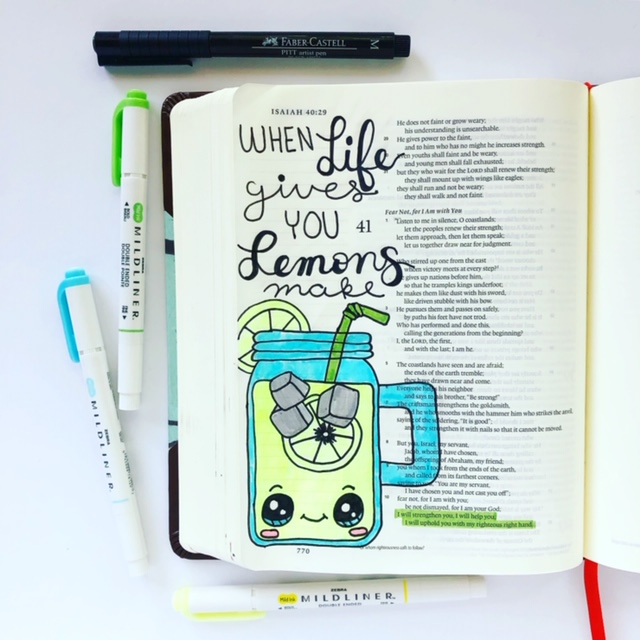 I use my time with God as both a creative outlet and a time to pray and worship. I've loved art since I was a little girl, and came to really know Jesus when I was around 15 years old.
Since then, I have been playing around in my Bibles and growing my prayer life tremendously!
My favorite mediums to use when creating would have to be distress inks (by Ranger) and acrylic paints. I also love using different stamping techniques, playing with stencils, and washi tape! Lately, I've been mixing things up and Bible journaling with just a pen and highlighters, while working on my hand lettering!
If I could pick my favorite thing that God has taught me throughout the years, it would have to be: to love. My life verse is 1 Corinthians 16:14, "Let all that you do be done in love." I know that when I found God, I was far from perfect (and I still am), and I quickly learned that He does and will love me no matter what! Ever since I discovered this truth of His, I've prayed that I show my love to others in the way that He has shown His love to me