April 2020: Stephanie Gammon
STEPHANIE GAMMON
…discovered bible journaling in Fall 2016, and I've been hooked ever since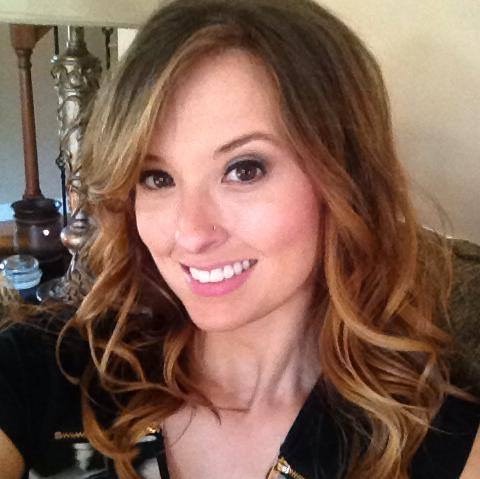 Hey everyone! I'm Stephanie Gammon and I am a wife and proud momma of 3 little girls ( 6 yrs, 4 yrs and 11 months old). We live in the Raleigh, NC area. I currently stay at home with my kids and I am also the owner of my small bakery business Spatula & Sprinkles Bakery. I also use my creativity in my baking with creating fun modeled fondant figures and cake decor!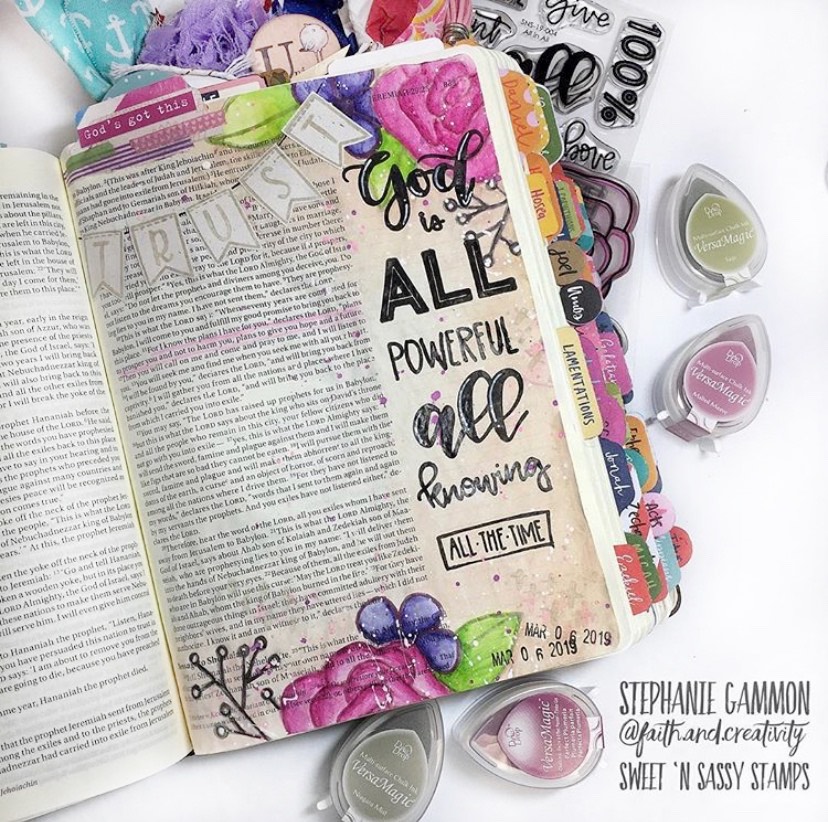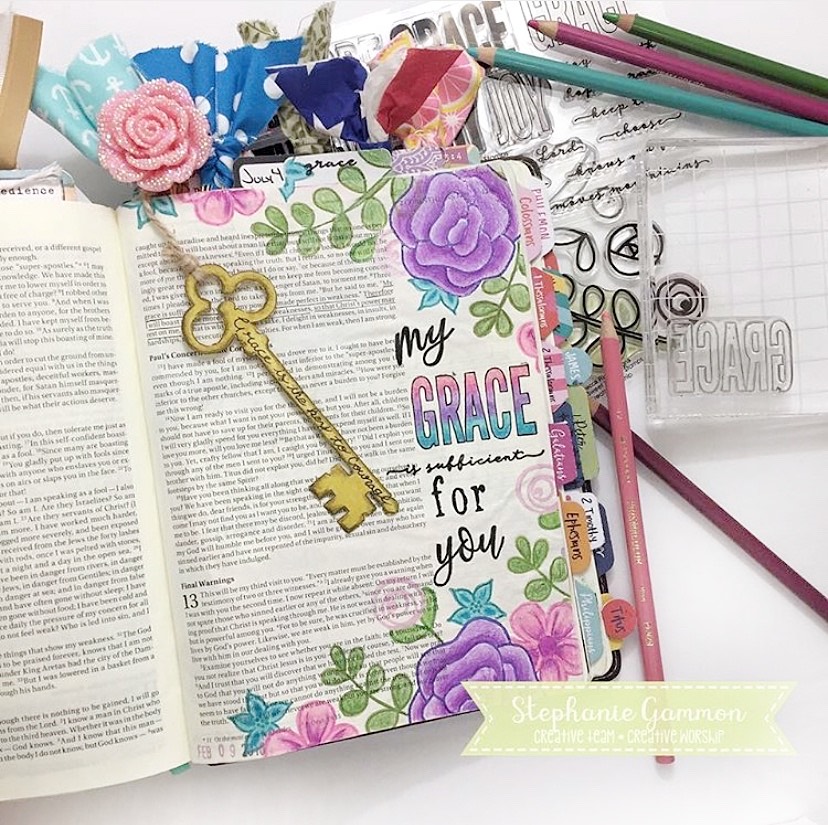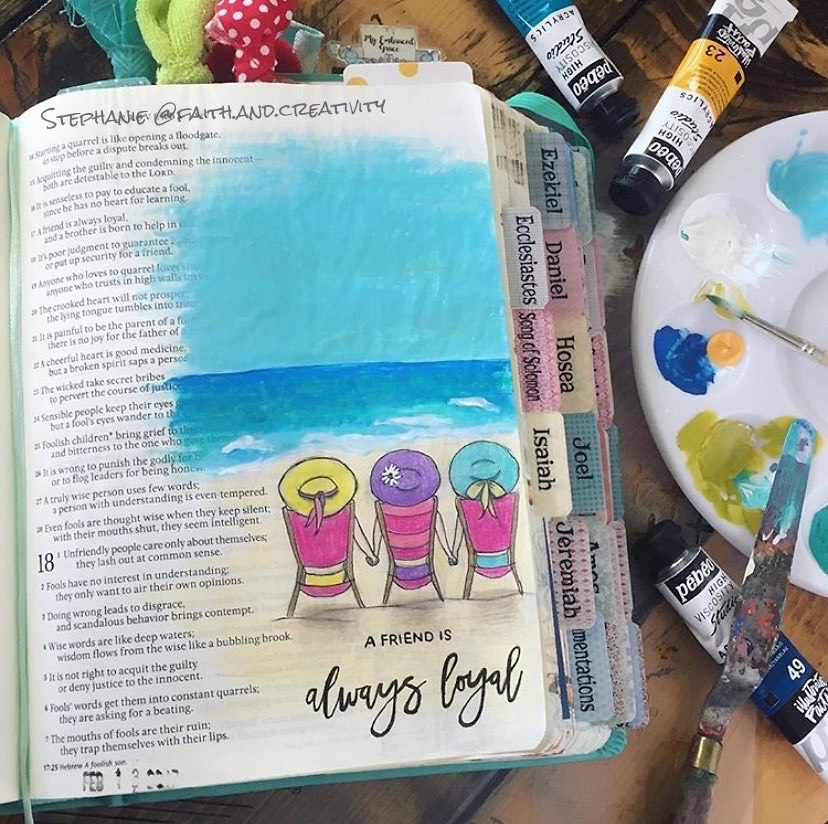 I prayed for a couple years that God would show me a way to use my talents for Him, and he answered that prayer in a way I never even knew was possible. I discovered bible journaling in Fall 2016, and I've been hooked ever since. I've always been a creative person, from graduating college with a degree in interior design and architecture to my small bakery business. I've always enjoyed being creative and when I discovered you could mix worship and art…. well I knew it was for me and that my prayer had been answered 😊.
Since discovering bible journaling I have been working in 4 different bibles. I have a separate bible for each daughter and they will receive them as a gift when they are older. I am currently on two creative teams and I occasionally lead bible journaling workshops and classes.
It is truly amazing how God can work in your life when you let Him! If you asked me a year ago I would never have thought I would be standing in front of groups of people, leading workshops and teaching people how to illustrate God's word! I get so excited when someone asks me how they can learn more about bible journaling! I consider it a privilege to be the one to help them discover this creative form of worship and advance their walk with God.